When columnist Cal Thomas recently asked Republican presidential candidate Donald Trump a key question about his faith — "Who do you say Jesus is?" — Trump responded by saying that Christ is someone he can "rely on."
"Jesus to me is somebody I can think about for security and confidence," Trump responded. "Somebody I can revere in terms of bravery and in terms of courage and, because I consider the Christian religion so important, somebody I can totally rely on in my own mind."
This question and response came after Trump noted that he has "won much evangelical support" throughout his campaign for president. After the businessman made that point, though, Thomas referenced Trump's past claim that he had not previously sought forgiveness — something that created quite a stir among the faithful, considering that forgiveness is the core of the Christian faith.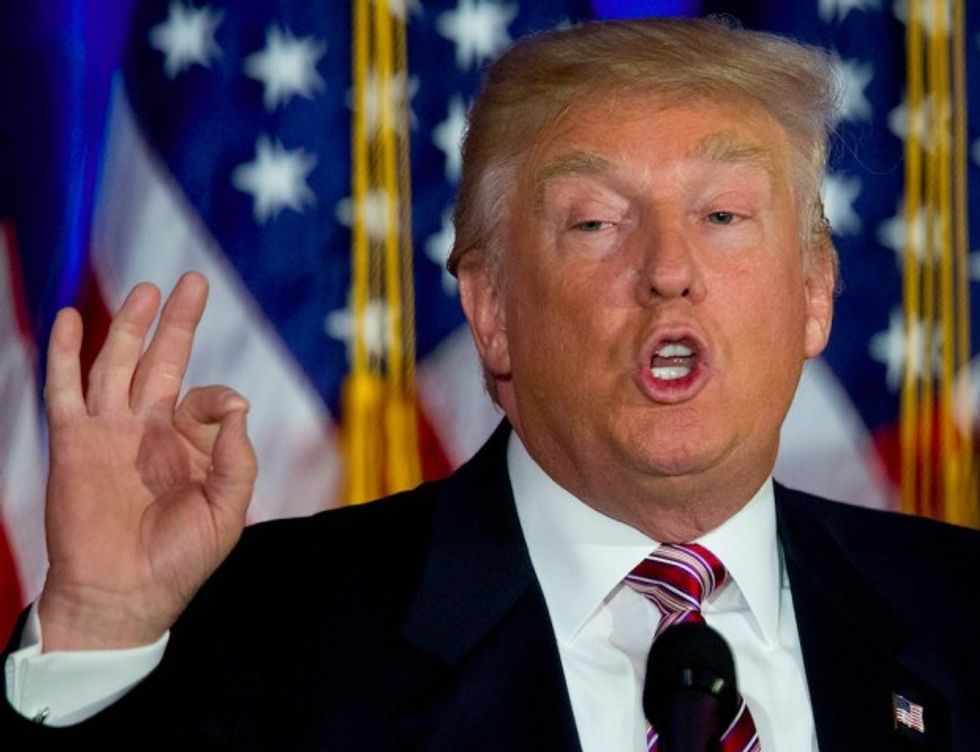 Republican presidential candidate Donald Trump speaks during a news conference at the Trump National Golf Club Westchester, Tuesday, June 7, 2016, in Briarcliff Manor, N.Y. (AP Photo/Mary Altaffer)
"You have said you never felt the need to ask for God's forgiveness, and yet repentance for one's sins is a precondition to salvation," Thomas said. "I ask you the question Jesus asked of Peter: Who do you say He is?"
Trump responded, "I will be asking for forgiveness, but hopefully I won't have to be asking for much forgiveness. As you know, I am Presbyterian and Protestant. I've had great relationships and developed even greater relationships with ministers."
The businessman again noted the support that he has received from the faithful, this time referencing "clergy," and adding that he believes he will fare well in the election among evangelicals and Christians more broadly.
Read the transcript of the entire interview here.
As TheBlaze has reported, in addition to saying back in June that he isn't sure that he's ever asked God for forgiveness for his sins, Trump has also made some other errors when it comes to the Christian faith. There was the whole "Two Corinthians" instead of "Second Corinthians" utterance as well as a mix-up with a communion dish.
Trump's run for the White House has also sparked a heated debate among pastors who support — and reject — his candidacy.
--
Follow the author of this story on Twitter and Facebook and check out his new book "The Armageddon Code: One Journalist's Quest for End-Times Answers":