LOWELL, Ind. (AP) — A 9-year-old girl in northwestern Indiana found an abandoned newborn baby wrapped in a towel in her family's backyard.
The Lake County Sheriff's Department says the girl told her mother, who carried the baby inside and called police to their home in Lowell on Monday. Police say the baby was found with the umbilical cord and placenta still attached. They think she could have been there as long as a day.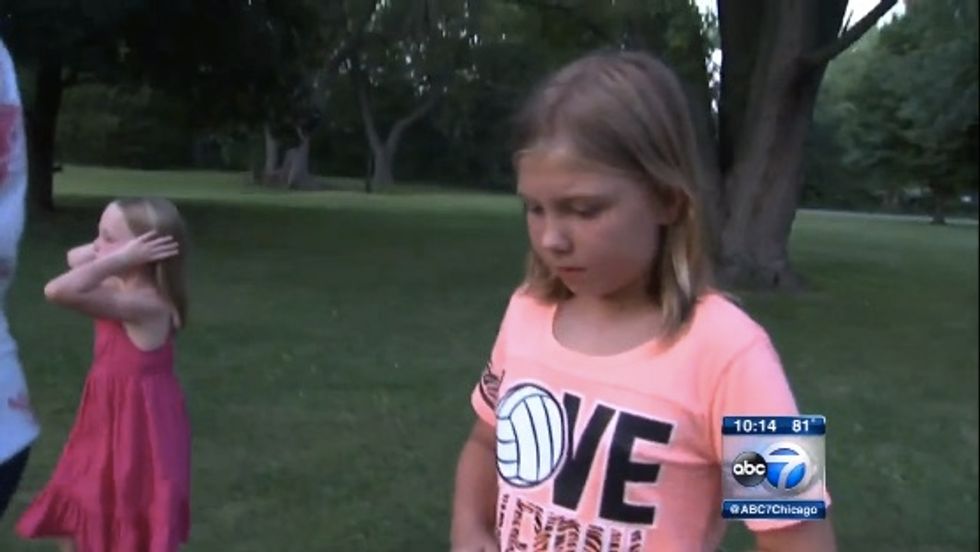 Image source: WLS-TV

Lake County Sheriff John Buncich told local station WLS-TV that it is "a miracle" the child survived, and called the young girl who discovered her a "guardian angel."
"She knew right away this was an infant and she ran to the house and summoned her mother, and her mother ran out right away and realized exactly what she had found. And the mother took the infant home until the officers and medics arrived," Buncich said.
The baby, who was discovered about 100 yards from the closest road, was taken to a hospital and is expected to recover, WLS reported. Lowell is about 50 miles south of downtown Chicago.
Police searched the area with dogs and a helicopter but didn't find the mother. Police collected evidence from the scene and are investigating when the baby was born and why she was in the backyard.