CLEVELAND — While former Donald Trump campaign manager Corey Lewandowski called for the firing of current campaign manager Paul Manafort due to Melania Trump's plagiarized Republican National Convention speech, he had nothing but nice words for the woman who accepted responsibility for the miscue.
Meredith McIver, an in-house staffer with the Trump Organization, took the fall Wednesday as she said in a letter that Melania Trump's speech that partially lifted some of First Lady Michelle Obama's own convention speech was her "mistake." She said she offered her resignation to Trump, but he rejected it.
"Meredith's a very, very good person. I know her very well, so I'll leave it to their capable hands," Lewandowski told reporters Wednesday afternoon.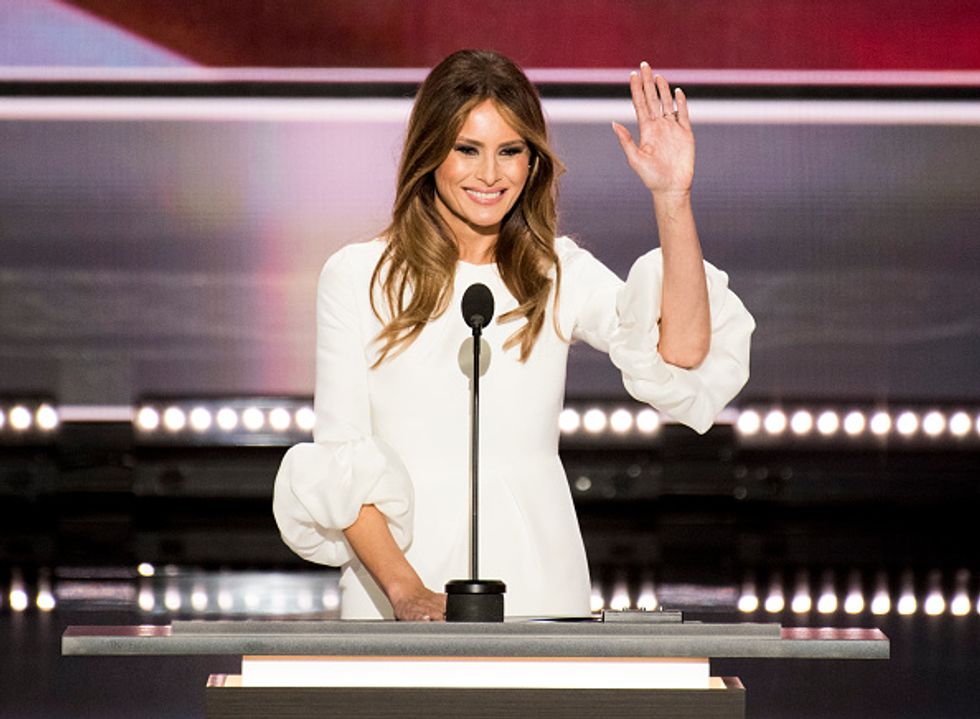 Melania Trump, wife of Republican nominee Donald Trump, speaks during the 2016 Republican National Convention in Cleveland Monday. (Getty Images/Bill Clark)
He continued to say that while he did not see the McIver's letter, he personally knows her and contended that she is "a very honorable person."
While Lewandowski praised McIver and punted the issue of her employment to the Trump campaign, he wasn't always so forgiving — especially when it came to Manafort.
"Whoever signed off with the final sign off that allowed this to go forward, should be held accountable," Lewandowski said earlier this week. "If it was Paul Manafort, he should do the right thing and resign."
Lewandowski was fired from Trump's campaign in June.
—
Follow Kaitlyn Schallhorn (@K_Schallhorn) on Twitter