Democratic presidential candidate Hillary Clinton's campaign announced Sunday that it has launched a "national voter registration program" utilizing so-called "DREAMers," or those who entered the country illegally as children.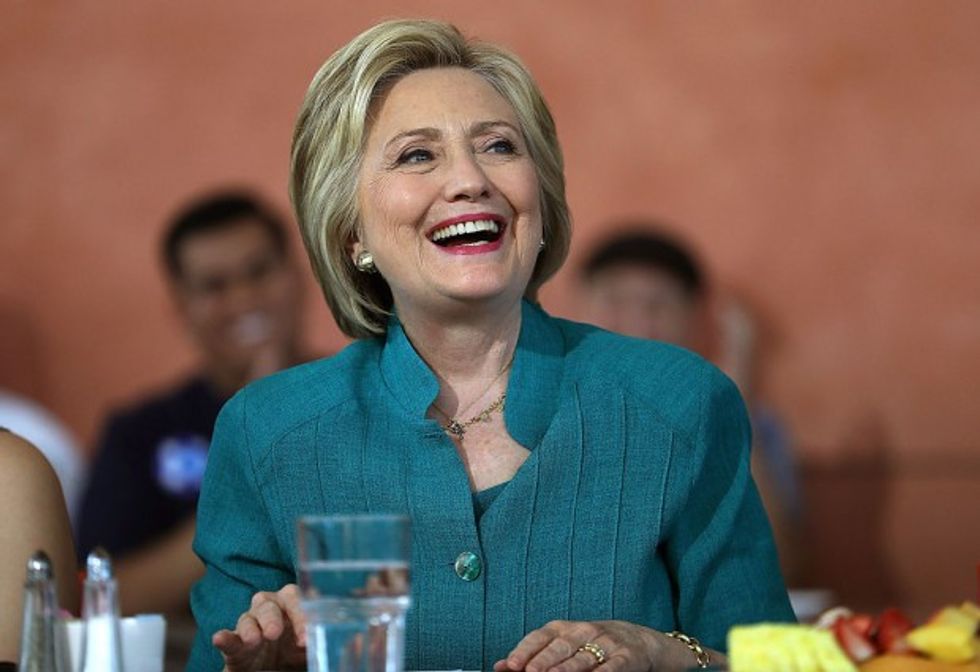 Democratic presidential candidate former Hillary Clinton speaks during a conversation on immigration at Los Angeles Mission College Culinary Arts Institute on June 4 in Sylmar, California. (Justin Sullivan/Getty Images)
DREAMers, or beneficiaries of the DREAM Act, are not legally allowed to vote. But the initiative, "Mi Sueño, Tu Voto" (My Dream, Your Vote), seeks to encourage them to campaign in their their communities for Clinton.
Lorella Praeli, the campaign's national director of the Latino vote, said in a statement, "DREAMers have played a pivotal role in our campaign, advocating for families who constantly live in fear of deportation — so we've created a program that aims to turn these stories into action."
"We founded this program on the premise that, one by one — through friends, families, co-workers or classmates — DREAMers' futures would be considered on Election Day," Praeli said.
Astrid Silva, a Nevada DREAMer and an immigrant-rights activist, said in a statement released by the Clinton campaign, "We may not have the right to vote, but 'Mi Sueño, Tu Voto' will help ensure that our stories are heard and it will send a clear signal to Donald Trump that we cannot be silenced."
In a press release announcing the program, the Clinton campaign characterized the program as a response to what they called "Donald Trump's hateful and dangerous agenda," specifically "his pledge to eliminate DACA and deport millions of DREAMers and immigrant families."
—
Follow the author of this story on Twitter and Facebook: