One might say the aftermath of the deadly Fort Lauderdale airport mass shooting hasn't been one of President Barack Obama's stronger leadership moments.
After Friday's shooting, which claimed five lives, Florida Gov. Rick Scott said Obama hadn't yet contacted him. But Scott, a Republican, did speak to President-elect Donald Trump and Vice President-elect Mike Pence about the attack — which outraged some liberals who said Scott should have first called Obama. The president later contacted Scott, the Hill reported Friday.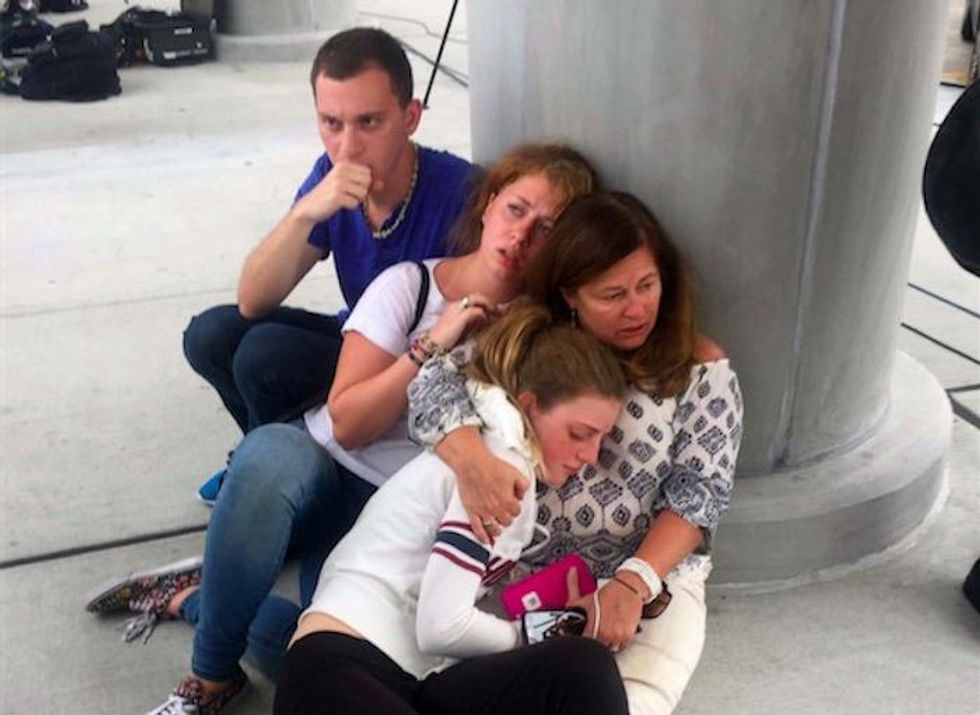 People hide at a pole at Fort Lauderdale-Hollywood International Airport in Fort Lauderdale, Florida. A gunman opened fire in the baggage claim area at the airport Friday, killing several people and wounding others before being taken into custody in an attack that sent panicked passengers running out of the terminal and onto the tarmac, authorities said. (AP Photo/Julie Brown)
Obama on Friday told George Stephanopoulos of ABC News "we're heartbroken for families who have been affected" and "these tragedies have happened far too often during the eight years that I've been president."
Soon after the interview he and first lady Michelle Obama hosted a celebrity-laden final party at the White House that lasted until the wee hours of Saturday morning.
Just spotted outside @WhiteHouse, @GabbyGiffords and @Letterman in a sweater https://t.co/c9RK5x2ci7

— Betsy Klein (@Betsy Klein) 1483752763.0
More @WhiteHouse arrivals: Jason Sudeikis, Robert De Niro, Ken Burns, al sharpton, Jordin Sparks https://t.co/w5vPLMjFCh

— Betsy Klein (@Betsy Klein) 1483753092.0
Then Saturday afternoon Obama flew down to Florida — but not to Fort Lauderdale.
He landed in Jacksonville about 6 p.m. for the wedding of one of his top aides, Marvin Nicholson, a White House travel director, WJAX-TV reported. Obama acted as a groomsman for Nicholson, who's also one of the president's frequent golfing partners, People reported.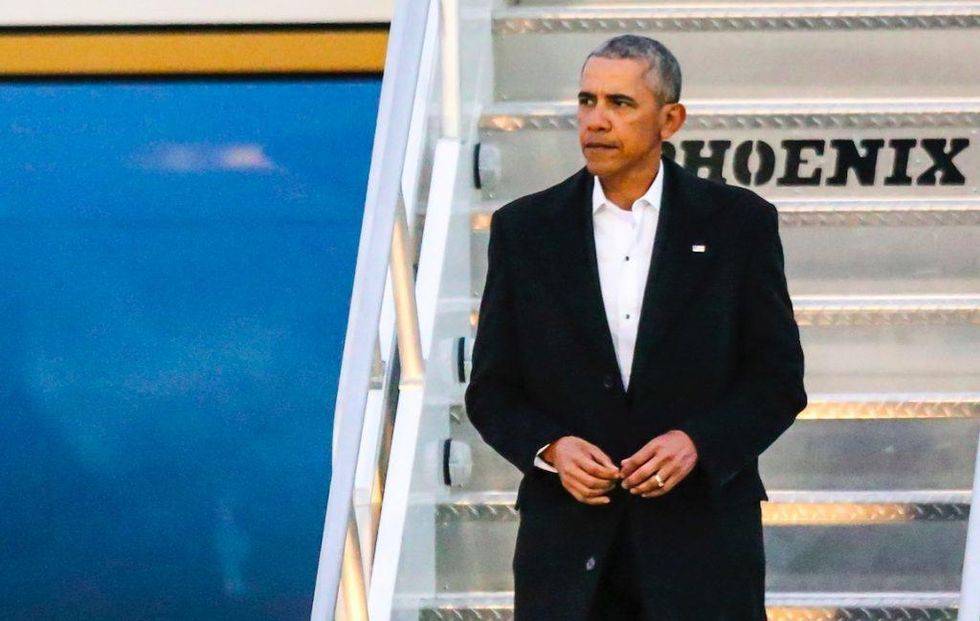 President Barack Obama arrives at Jacksonville International Airport on Saturday in Jacksonville, Florida, for a staff member's wedding. (AP Photo/Gary McCullough)
Obama spent about an hour at the wedding and then headed back to the Jacksonville airport, WJAX reported. He returned to Washington that night, People said.
A crowd gathered near the private residence where the nuptials took place, hoping to catch a glimpse of the outgoing Democratic commander-in-chief.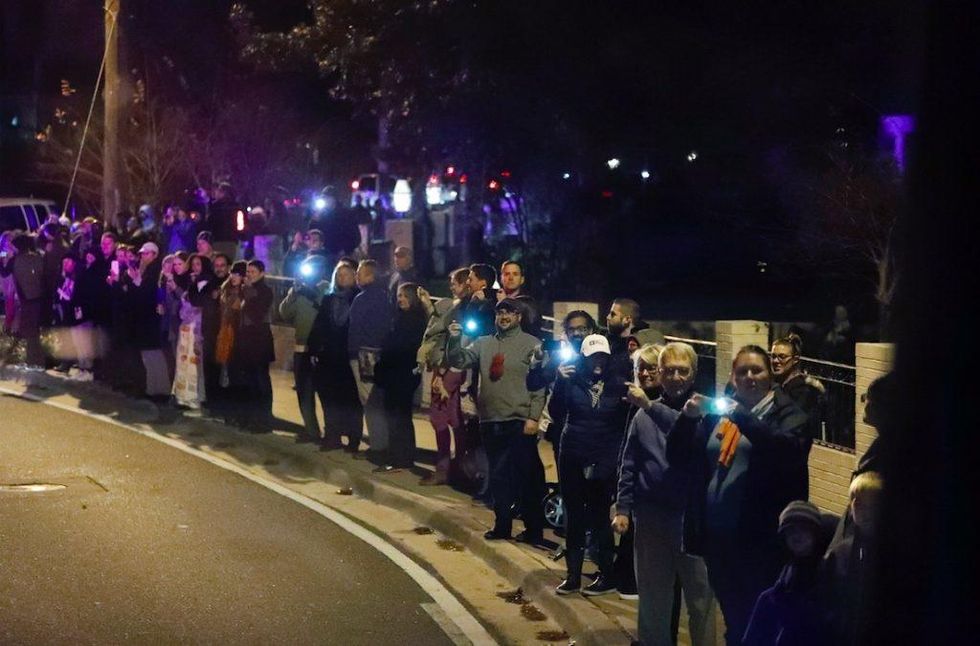 People line the streets to look at the motorcade of President Barack Obama on in Jacksonville, Florida. Obama is attending good friend and aide Marvin Nicholson's wedding. (AP Photo/Alex Brandon)
"I got to see him, like, exactly through the window," Gabriela, who was there with her parents, told the station.