Toronto police arrested a 26-year-old man for assault in connection with an incident caught on video last week in which a pro-life woman was "roundhouse-kicked" on a street corner during a silent protest.
Jordan Hunt of Toronto surrendered to police Saturday, the Toronto Sun reported, adding that he faces eight counts of assault and seven counts of mischief under $5,000 in relation to the Sept. 30 incident.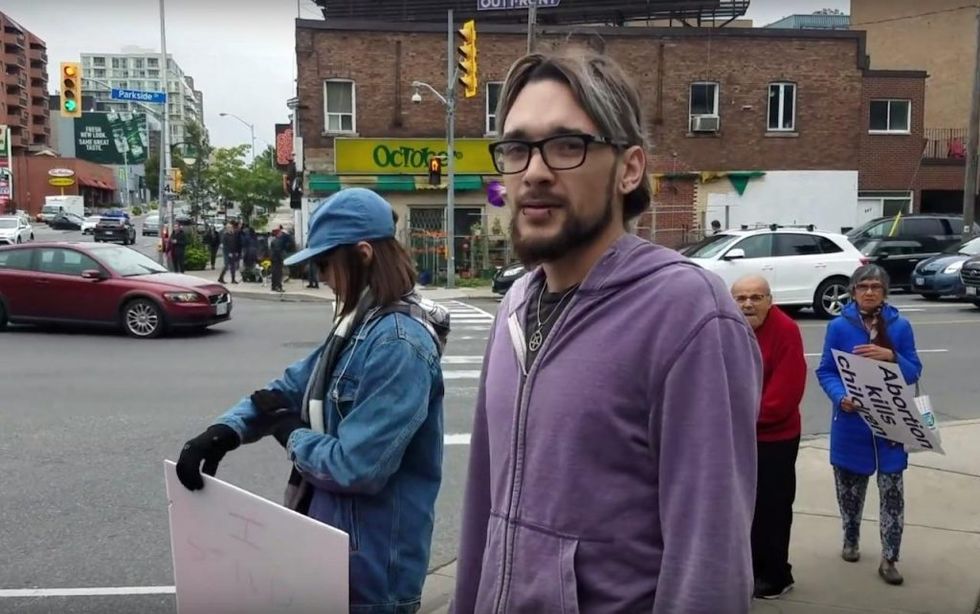 Image source: YouTube screenshot
Constable David Hopkinson told the paper the mischief charges are in connection to posters defaced with a magic marker. Seven of the eight assault charges are in connection to Hunt allegedly scribbling on protesters' clothing; the eighth assault charge is in connection to the kick, the Sun added.
But wait — there's more
Hunt also was charged with one count of assault in connection to an Aug. 2 incident, the paper said, but Hopkinson couldn't confirm if it was related to a second video that surfaced last week showing a shirtless male harassing anti-abortion protesters.
Police told the Sun in the latter case a group of anti-abortionists were protesting around noon when they were approached by a male on a bicycle who tried to grab one of their signs and then pushed a woman into a pole before fleeing the scene.
The male in the second video said, "Yeah, I tried to knock your stupid billboard to the side" and "if you don't want me to f*** with your stuff, why are you trying to f*** with other people's choices?"
Here's the clip. (Content warning: Profanity):
Hunt has deleted all of his social media accounts, the paper said.
What's the background?
The victim of the Sept. 30 incident, Marie-Claire Bissonnette — a youth coordinator for Campaign Life Coalition in Toronto — wrote about the attack in LifeSite. She said she began recording the man on her cellphone after he committed acts of vandalism to other pro-life advocates.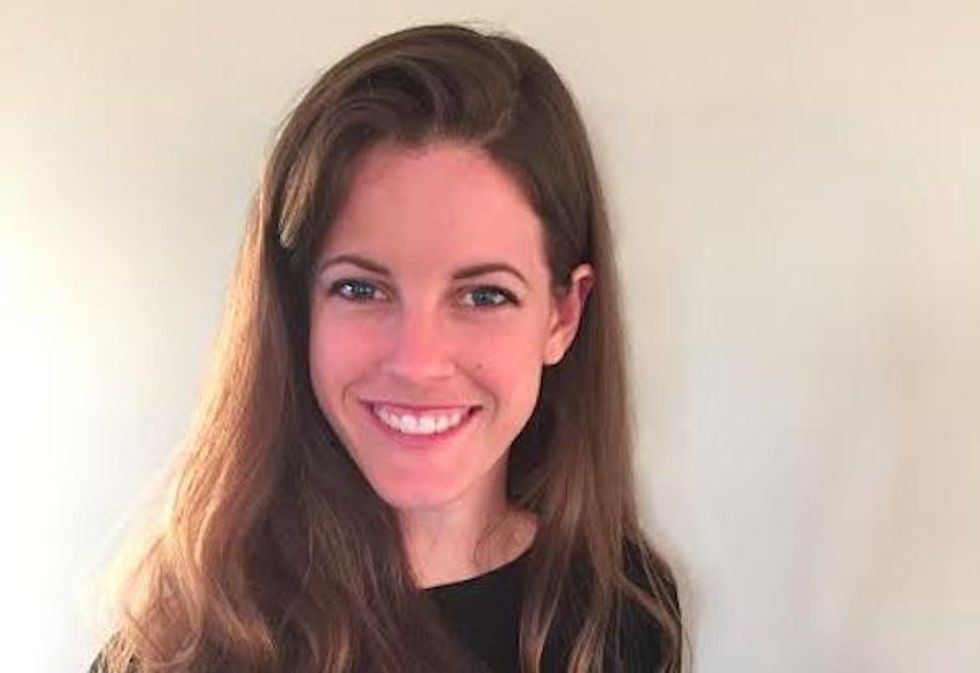 Marie-Claire Bissonnette, used by permission of subject
Bissonnette said the man defaced pro-life signs with markers and then scribbled on the backs of protesters, one of them a 10-year-old girl. He also appeared to be wearing a pentagram necklace.
After a short argument between her and the man in the clip, Bissonnette said he "forcefully roundhouse-kicked me in the shoulder, which sent my phone flying, and I yelled for someone to call the police. In defense of his violence he claimed he'd meant to kick my phone, and then, as a fellow Life Chain participant dialed 911, he yanked off the ribbon I'd been wearing on my chest and ran away, heading east on Bloor."

Bissonnette on Wednesday told TheBlaze that while she was in "minor pain" and "emotionally shaken up until today," she's otherwise "fine" and has no bruises.
A Toronto hair salon fired Hunt and identified him as the attacker in the Sept. 30 video.
"It has been brought to our attention that Jordan Hunt has been caught on camera assaulting an innocent bystander at a pro-life rally. We don't condone his actions, and he has been let go," Noble Studio 101 noted in an Instagram post last week. "We believe that everyone has a right to an opinion and the right to voice their opinion without fear of physical violence."
This story has been updated.