Gracie Lou Phillips had never voted once in her 82 years.
Earlier in her life the Grand Prairie, Texas, beautician and mother of seven had her hands full, the Washington Post reported.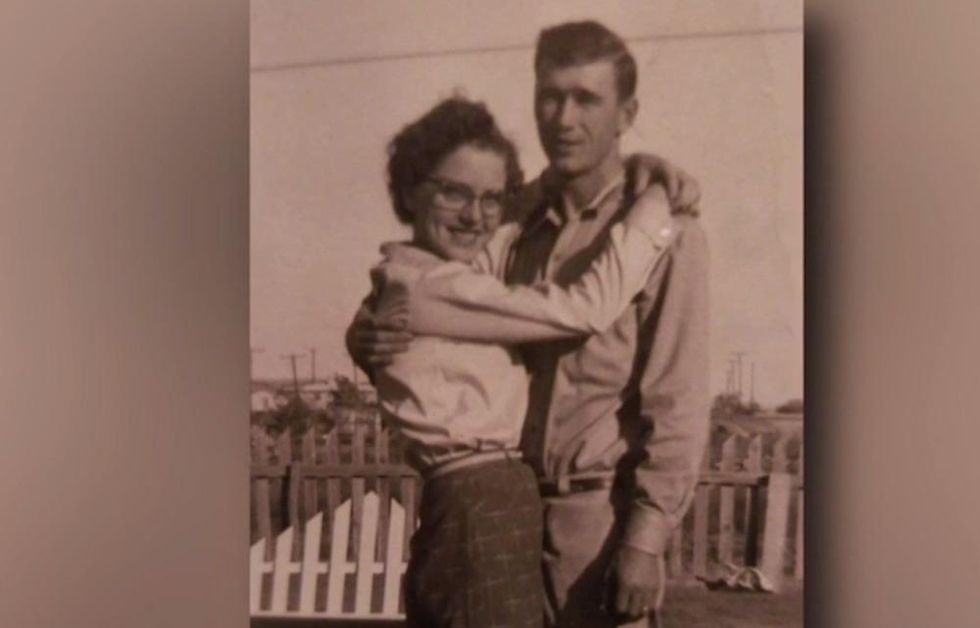 Image source: KXAS-TV video screenshot
Her husband, Bill, worked construction and was always concerned prior to his death a decade ago that voting would trigger jury duty notices — possibly hampering the couple's ability "to make ends meet" — or hurt business if politics came up, Phillips' son-in-law Jeff Griffith added to the paper.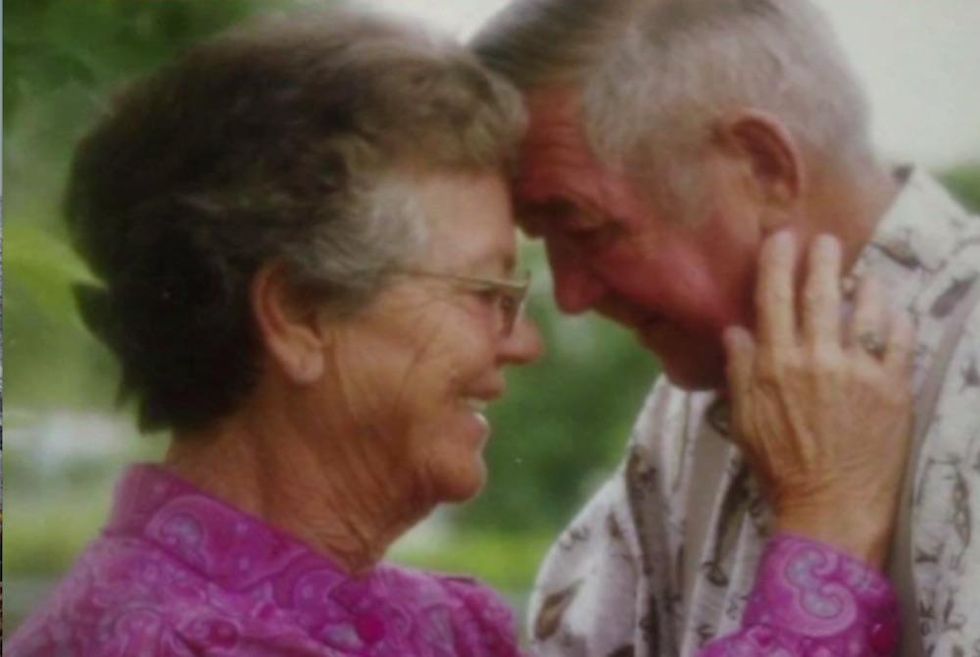 Image source: KXAS-TV video screenshot
But after taking in the elections recently, Phillips' interest in voting grew — and she was determined to finally cast a ballot in the 2018 midterms.
"She finally registered to vote for the first time in her life," granddaughter Michelle Phillips told KXAS-TV. "She kept telling everybody, 'I'm voting. I'm going to vote this year, and my vote counts.'"
But even after Gracie Lou Phillips came down with pneumonia and sepsis, Griffith told the Post she kept talking about the election even when she was in the hospital.
"She was asking, 'Isn't there some way I can vote? Don't they let people vote from the hospital?'" he added to the paper. "It was really important to her."
Griffith also told the Post that when she arrived home, "she kept insisting."
And then on Thursday — despite having transitioned into hospice care — Phillips brought her oxygen tank with her for a ride to a local church that served as an early polling place.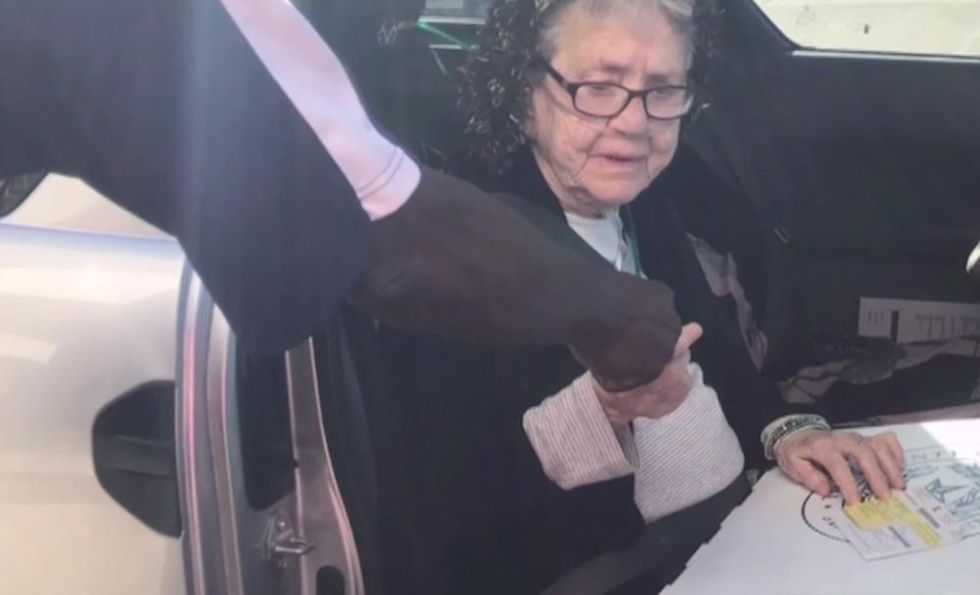 Image source: KXAS-TV video screenshot
She stayed in the vehicle and poll workers brought her a paper ballot, Griffith told the paper, adding that poll workers clapped and cheered after she finished filling it out.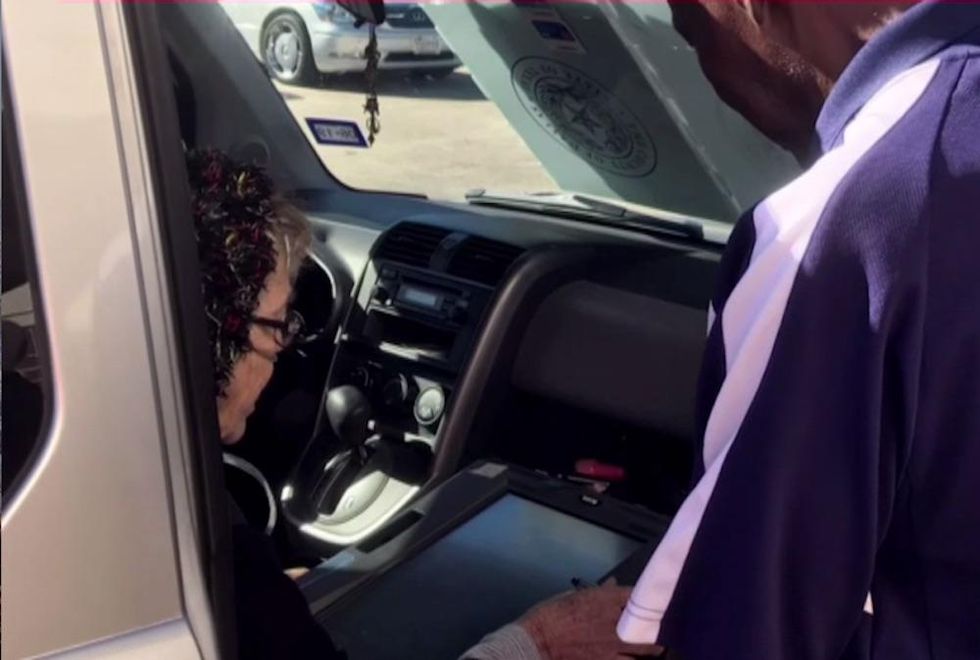 Image source: KXAS-TV video screenshot
Phillips' family told KXAS it was political vitriol that motivated her to cast her votes.
"She was very proud," Griffith added to the Post. "She wanted to drain the swamp. She voted straight-ticket Republican."
"I voted today," she said, reciting words printed on a sticker she was given.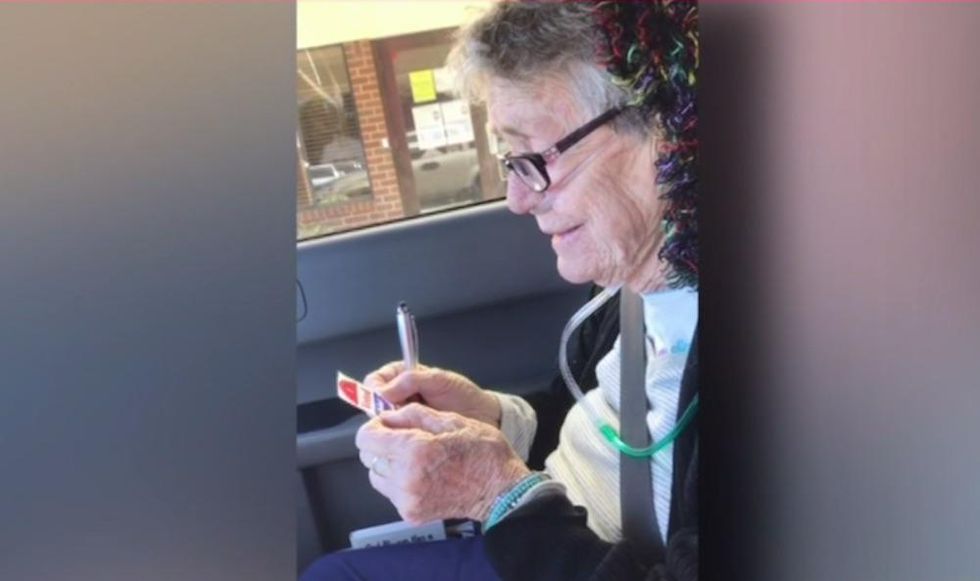 Image source: KXAS-TV video screenshot
When she returned from the polls, Phillips "danced a little jig" around her walker, sat down, raised her fists into the air, and made a two-word declaration, her family told the paper: "I voted!"
However, the next morning, Phillips couldn't get out of bed or drink her coffee, her family told the Post.
"She said, 'At least I voted,'" Griffith recalled to the paper. "It was one of the last coherent things she said to us."
Gracie Lou Phillips died just before 2 a.m. Monday, the Post reported, with her daughters by her side.
Michelle Phillips added to KXAS that "to have someone literally need oxygen to breathe, pure tank of oxygen to breathe, put it in her car and ask to go on what may very well be the last week of her life, that shows the dedication and priority that people need to look at."