Florida's Department of Law Enforcement and the Office of Statewide Prosecution said they've opened a criminal investigation into allegations of election fraud by Democrats, Capitol News Service reported.
Evidence reported to the Department of State suggests Democrats possibly had voters fix ballots after the state's deadline in at least four counties, the outlet added.
The party sent voters cure forms for mail ballots, CNS said, and the return date was changed from the day before the election to two days afterward.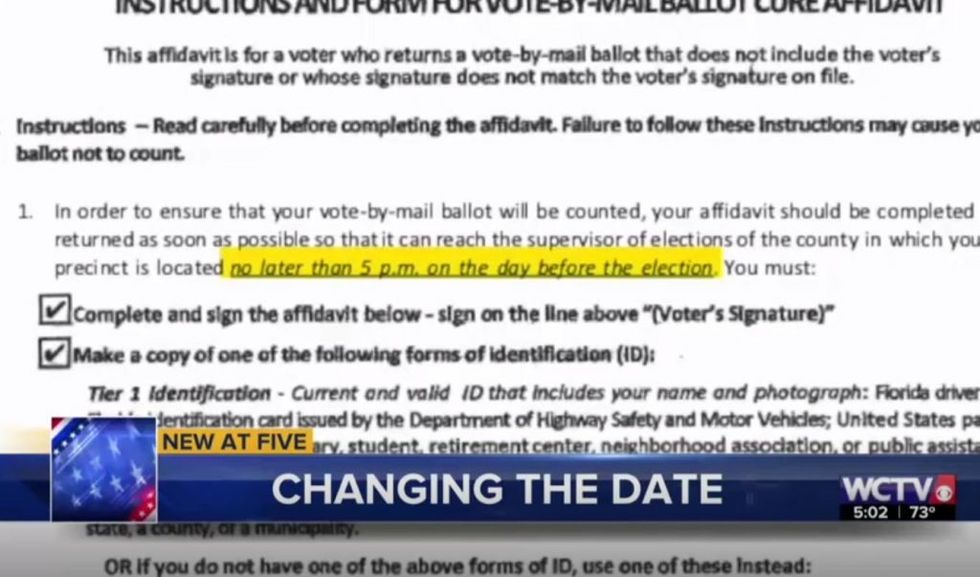 Image source: WCTV-TV video screenshot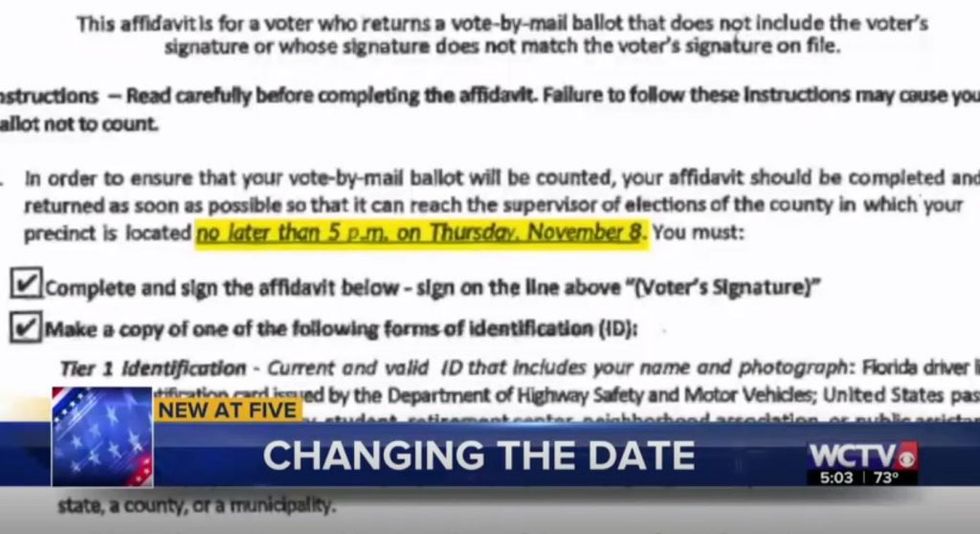 Image source: WCTV-TV video screenshot
The altered forms showed up on Broward, Santa Rosa, Citrus, and Okaloosa counties, the Naples Daily News reported.
One state Democratic Party staffer who was instructed to share the altered form with voters said she has "plenty of documentation to prove" several party leaders were told that the modified form was being circulated, the News added.
"Once I realized that the form was altered I brought it to the attention of several members in leadership. I have plenty of documentation to prove this," Eli Logan, a Brevard Democrat, wrote in a private Facebook group message obtained by USA Today Network - Florida, the News also said.
What are the implications?
It's a third-degree felony under state law to "make or use any false document, knowing the same to contain any false, fictitious, or fraudulent statement or entry" connected to the Florida Department of State, including the elections division, which produces the form in question, the News added.
What does a Democratic strategist have to say?
Democratic strategist Steve Schale told CNS it was all likely due to a mix-up.
"Some 23-year-old staffer probably got two dates mixed up," Schale said on camera. "They put the date down for the provisional ballot cure, not the absentee ballot cure thing, and actually by doing it, all they did was make it harder ... for their own voters to vote."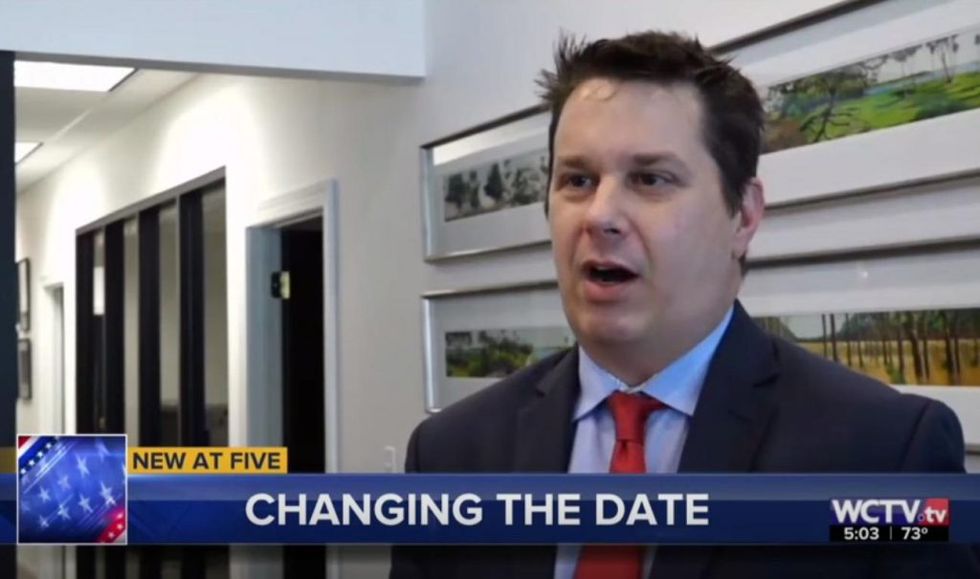 Democratic strategist Steve Schale (Image source: WCTV-TV video screenshot)
What do others have to say?
"It looks like they were just planning on a judge siding with them because of the bias toward trying to allow as many votes as possible to count that were legally cast," Eric Eggers, author of the recently released "Fraud: How the Left Plans to Steal the Next Election," said on camera. "It's the first evidence we have of systemic efforts to undercut or subvert election law as it was on the book."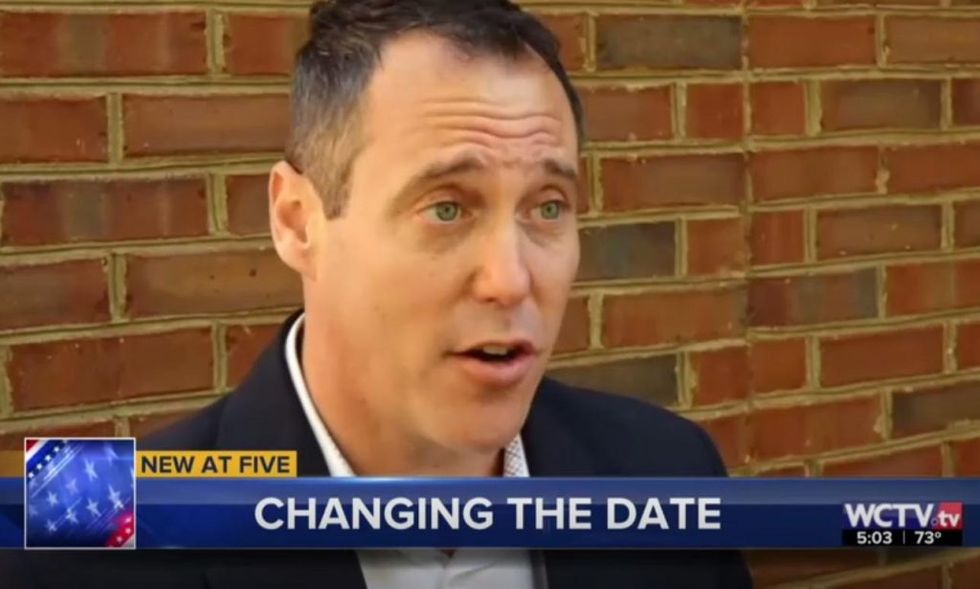 "Fraud" author Eric Eggers (Image source: WCTV-TV video screenshot)
But election supervisors who brought the changed forms to the state's attention told the outlet that even if it all was due to a mix-up, official election forms never should have been altered.
"I think the question it raises is what other efforts were underway to subvert election law that we don't know about yet," Eggers added.
The Florida Democratic Party told CNS it's hired its own independent investigator to look into things and intends to release any findings after the investigation is over.
A number of prominent Republicans — including President Donald Trump and U.S. Sen. Marco Rubio of Florida — have accused election officials in Broward County of dishonesty in the vote count, particularly in the statewide races for Senate and governor.
Eventually, Republican Rick Scott defeated Democratic incumbent Bill Nelson in the Senate race Sunday following an extended and heated recount process. On Saturday, Democrat Andrew Gillum conceded to Republican Ron DeSantis, a Trump ally, in the state's gubernatorial contest.