A Virginia high school student is facing felonies and misdemeanors and was taken to a juvenile detention center after he assaulted a sheriff's deputy school resource officer and a school official last week, the Loudoun Times-Mirror reported.
Thursday's incident at Dominion High School in Sterling — which was partially caught on video — commenced when a school administrator told the student to leave the cafeteria and go to the office, WRC-TV reported.
But the student refused multiple times and assaulted the administrator, the station said, citing authorities.
Deputy steps in
At that point, a deputy with the Loudoun County Sheriff's Office assigned to the school approached the student in an attempt to calm him down, the station said.
But instead the student assaulted the deputy who defended himself while taking the student into custody, the paper reported.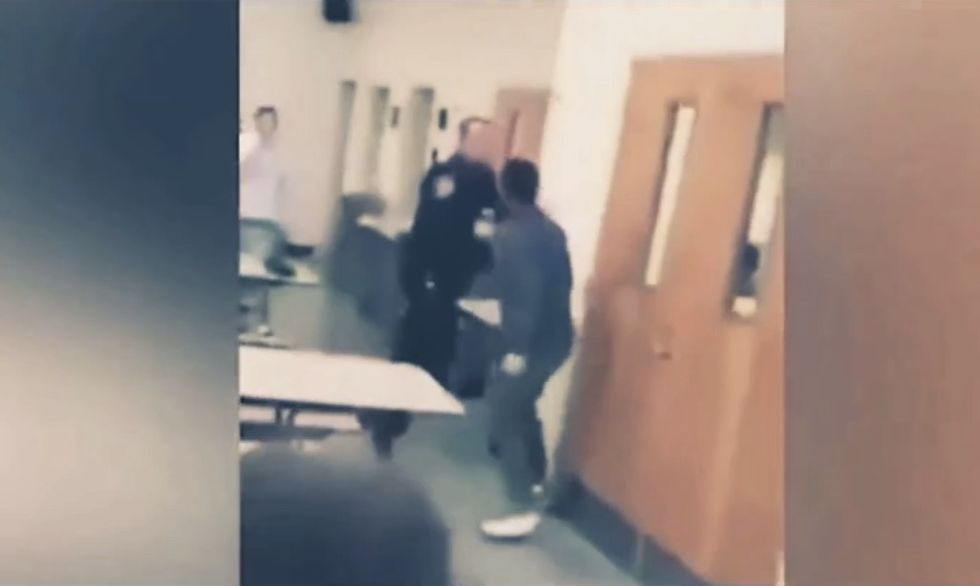 Image source: YouTube screenshot
Video shows the scrap between the deputy and the student, who appeared to land a punch to the officer's face which caused him to stumble slightly.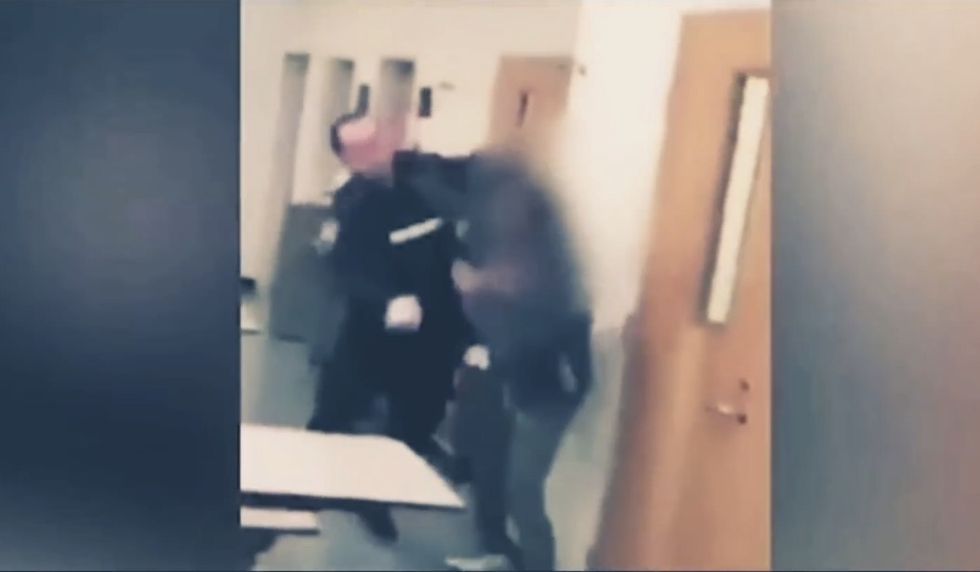 Image source: YouTube screenshot
But the deputy appeared to get in a few punches afterward and seemed to have little problem subduing the student.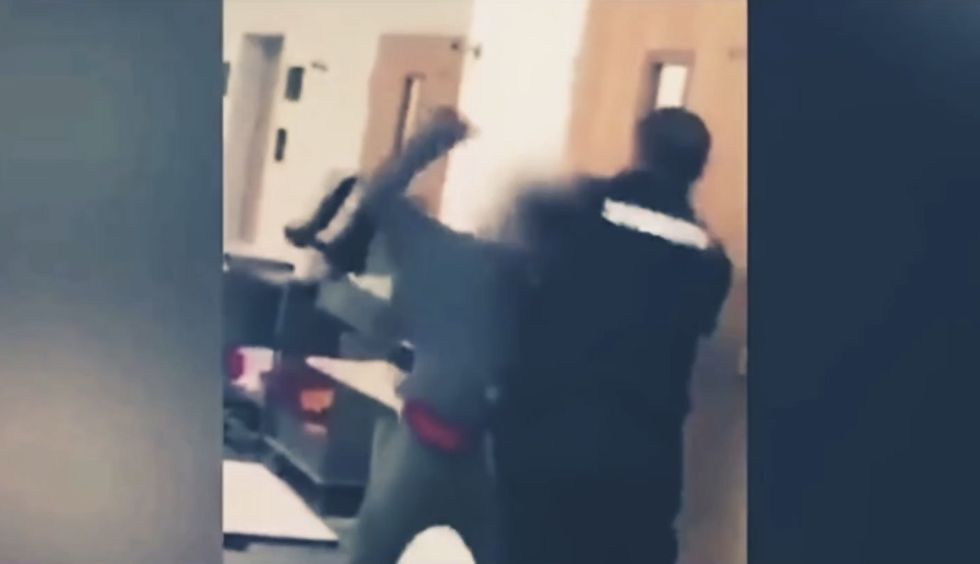 Image source: YouTube screenshot
What happened to them?
Medics took the deputy to a hospital where he was treated for his injuries, WRC reported, adding that the student refused medical treatment and was taken to the Loudoun Juvenile Detention Center.
The student was charged with felony counts of obstruction of justice by force and assault on a law enforcement officer as well as three misdemeanor counts of assault on a school official, disorderly conduct in school, and destruction of property, the station added.
The identity of the student, a juvenile, wasn't released, the Times-Mirror said.
(H/T: Blue Lives Matter)