Philadelphia's left-wing mayor, Jim Kenney, wants toy guns off city store shelves.
"I join the district attorney and others here on calling retailers to remove these realistic toys from their shelves today," Kenney said at a news conference this week, KYW-TV reported. "Our administration continues to be focused on the larger issue of gun violence in Philadelphia. We have already implemented a number of different initiatives to reduce violence in our city, but more must be done."
What else has Kenney been up to?
'We are living in a dangerous time right now'
The owner of a north Philadelphia store — the Lehigh Avenue Supermarket — stopped selling toy guns earlier this month after activists confronted him on camera.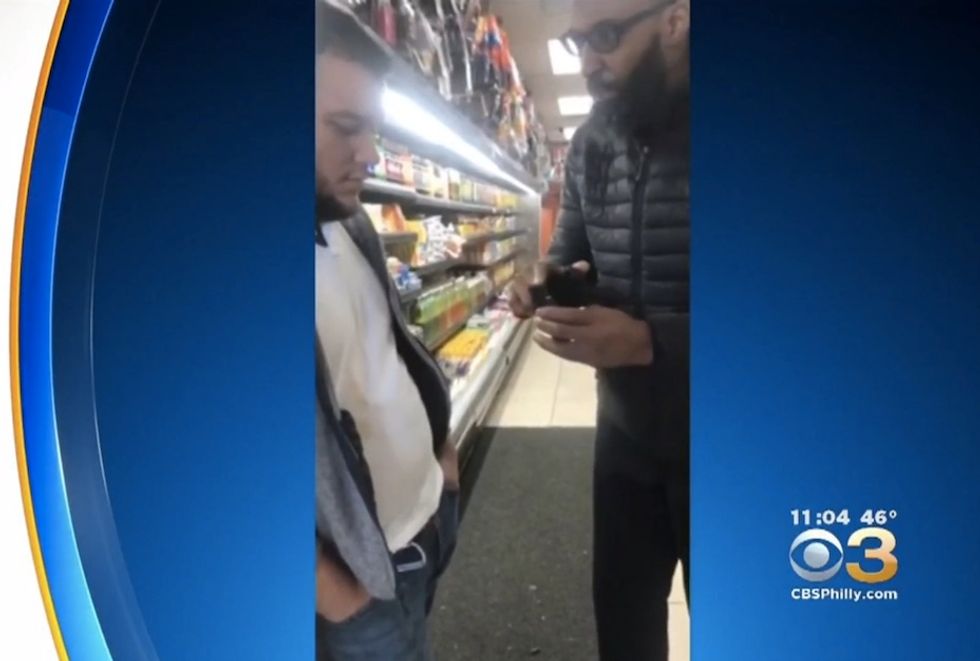 Image source: KYW-TV video screenshot
Some of the toy guns in the store came equipped with scopes and pretend silencers, KYW added.

"We are living in a dangerous time right now," Anton Moore, founder of Unity in the Community, told the station. "If a kid came outside and pointed that in my face, I would have thought it was real and gave him everything I had on me."
Moore added to KYW that the group's goal wasn't to bully the owner but get the message across that selling realistic toy guns actually violates city law.

The activists told the station the store owner initially was hesitant to stop selling the toy guns but ultimately decided to do so and pulled them from the shelves.
Update: A photo of Anton Moore has been removed because the screenshot of his interview had the incorrect name.