As TheBlaze has frequently reported, some leftists go berserk at the sight of red hats proclaiming Make America Great Again — the iconic slogan for President Donald Trump's 2016 campaign — and sometimes even turn violent.
WATCH: Leftist students freak out, get arrested by campus cops — after yet another allegedly stolen MAGA hat… https://t.co/yHS0olPrVV

— Dave Urbanski (@Dave Urbanski) 1556811514.0
Well, one of them has struck again — and for more reasons than one, the culprit most definitely chose the wrong target.
What are the details?
Daniel Sprague — a retired New York City police officer — was visiting The Stage bar in Nashville recently to celebrate his 50th birthday, WSMV-TV reported.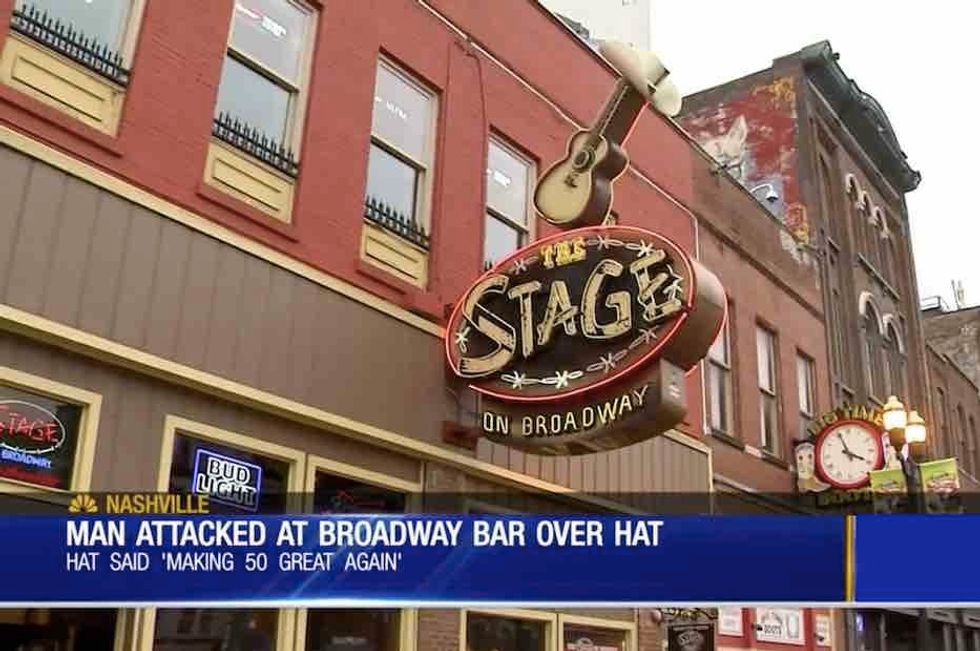 Image source: WSMV-TV video screenshot
Sprague's wife got him a bunch of nifty attire for the occasion, the station said.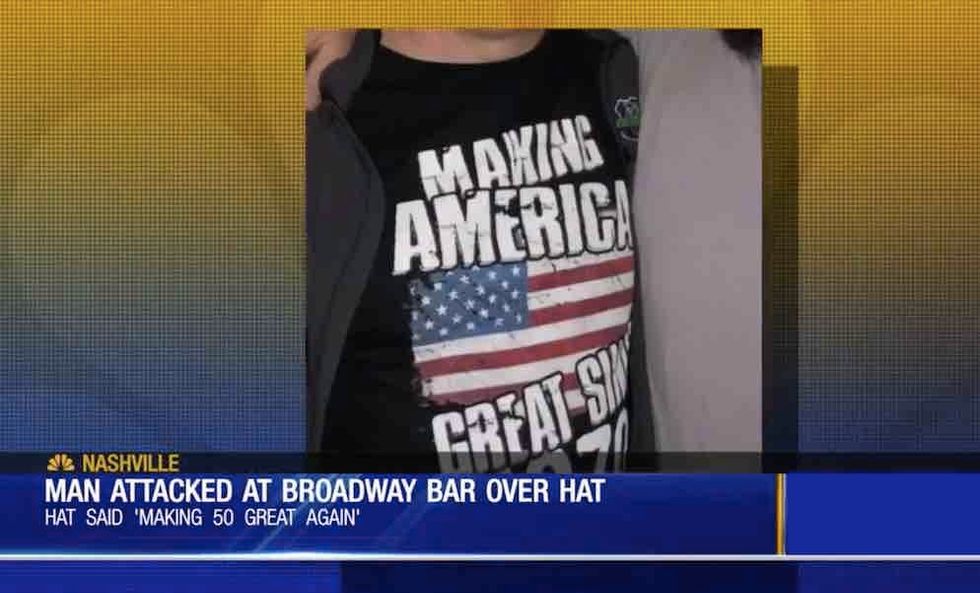 Image source: WSMV-TV video screenshot
Including a red MAGA-styled cap that reads "Make Fifty Great Again."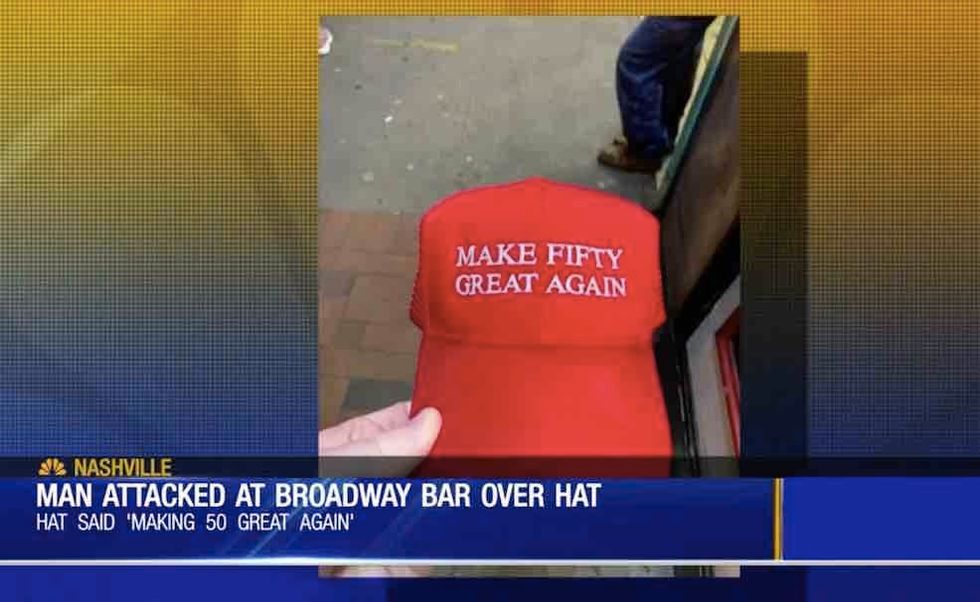 Image source: WSMV-TV video screenshot
"People were just coming up to me and, you know, just loving the little word play on the hat and taking pictures and wishing me happy birthday," Sprague recalled to WSMV.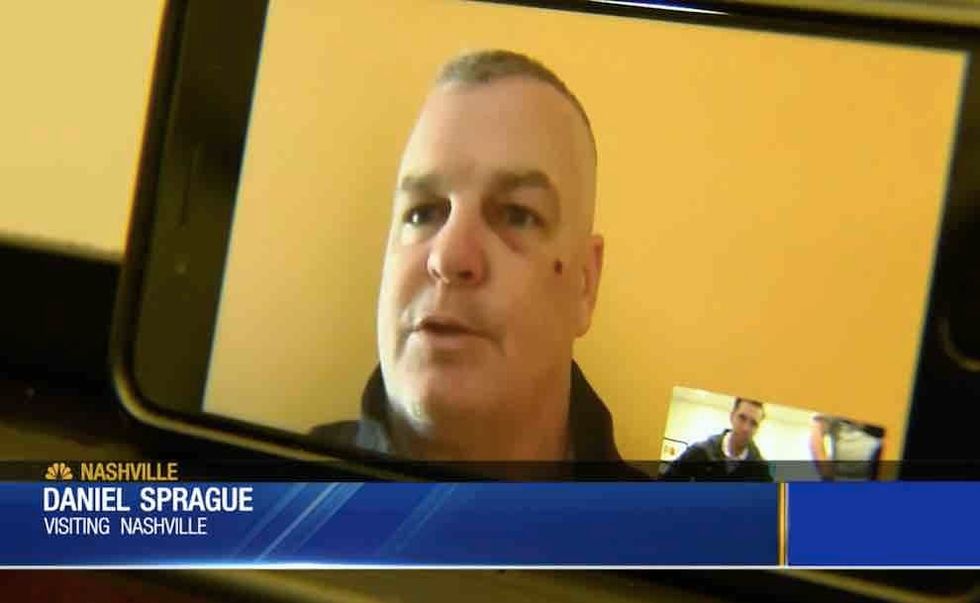 Image source: WSMV-TV video screenshot
But a woman in the bar had enough of the celebration.
"At one point a female came up from behind me, spun me around, and punched me in the face and then grabbed my hat off my head and was just yelling, 'How dare you!'" Sprague added to the station.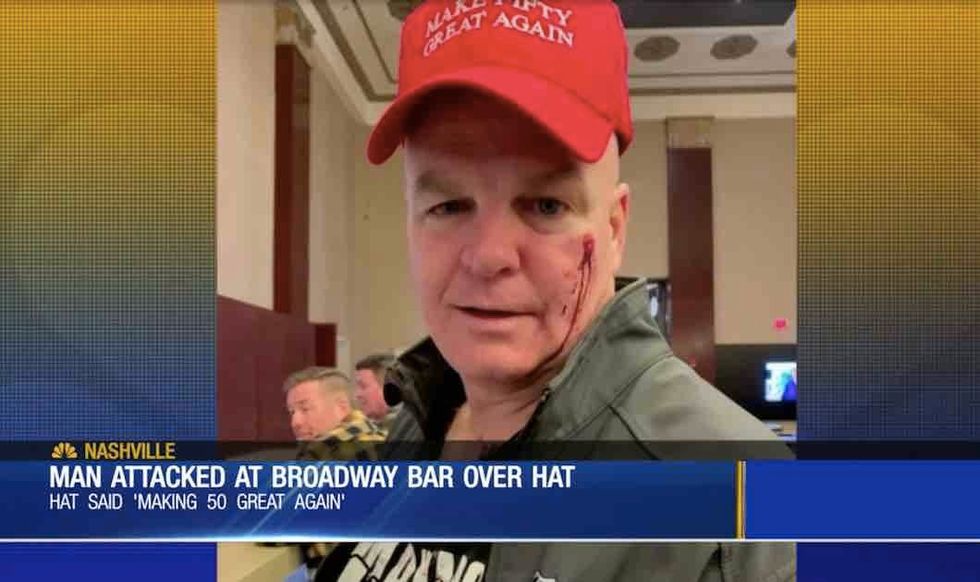 Image source: WSMV-TV video screenshot
The punch left a deep cut on Sprague's cheek that he told WSMV "goes to the bone"; he added to the station that she likely was wearing a ring or had a set of keys in her hand as she threw the punch.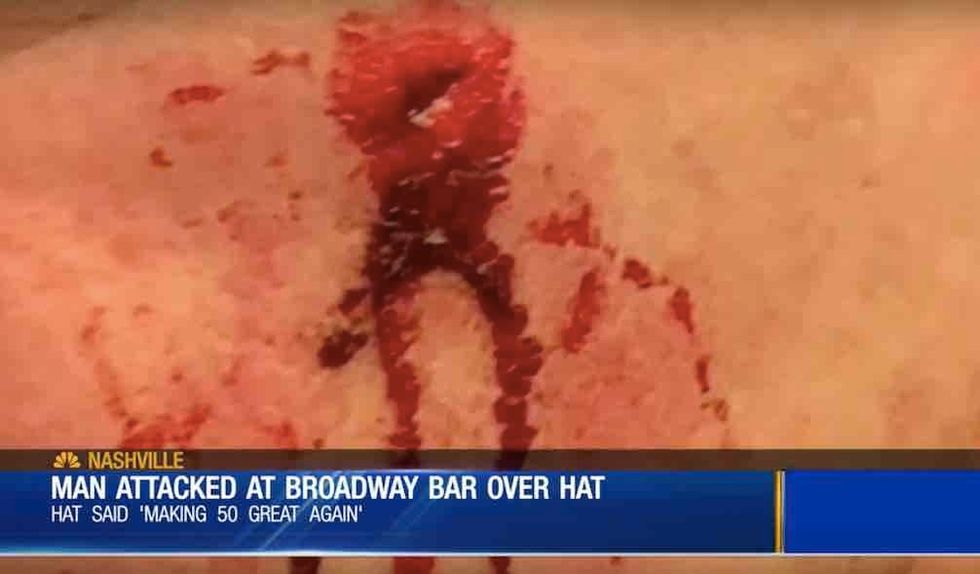 Image source: WSMV-TV video screenshot
What happened next?
The woman hasn't been identified, but Sprague told the station he filed a police report and will press charges if she's found.
"We can't just go around as a society [and act violently] because somebody has a political opinion that doesn't match theirs," he added to WSMV.
Republican New York City councilman Joe Borelli — a friend of Sprague's — got word of the incident and posted the following to Twitter:
In @realDonaldTrump derangement syndrome news: Meet my pal Danny. He's a retired #NYPD, & a pillar of our communit… https://t.co/RRXFizpm7V

— Joe Borelli (@Joe Borelli) 1581375439.0
Here's the video report from WSMV:
Anything else?
Again, this incident is not the first of its kind: TheBlaze has noted reports of leftists flipping out at MAGA hat-wearers, taking off or knocking the caps off their heads, spitting at the wearers, and actually stealing the hats as video runs.
The tolerance is overwhelming... https://t.co/RbYDxe49rL https://t.co/bGFfZEyuhM

— Dave Urbanski (@Dave Urbanski) 1530807238.0
(H/T: Louder With Crowder)