A teacher's aide in a Virginia public school was caught on video appearing to wrap a "Trump 2020 — Make America Great Again" banner around a student's head — and the school received threatening phone calls Wednesday after the clip hit social media and went viral.
The York County School Division is investigating the incident at Tabb High School in Yorktown as a personnel matter, the Williamsburg Yorktown Daily reported. A district spokeswoman told TheBlaze the clip shows "an interaction between a para-educator and a student" and didn't provide the employee's name. Para-educators assist classroom teachers, the Daily added in its initial report, citing a district position description.
What happened?
The six-second cellphone video shows the teacher's aide standing behind a seated student and grabbing the pro-Trump banner before appearing to wrap the banner around the student's head.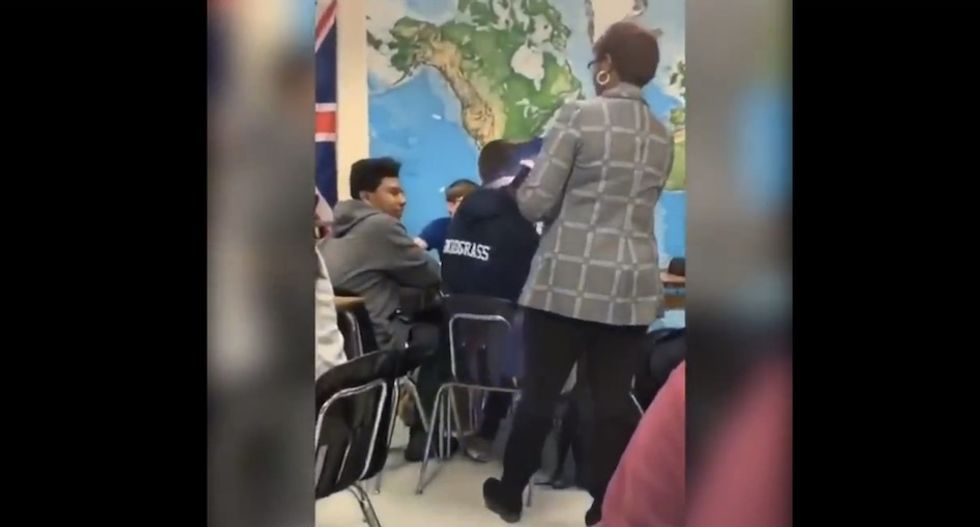 Image source: Twitter video screenshot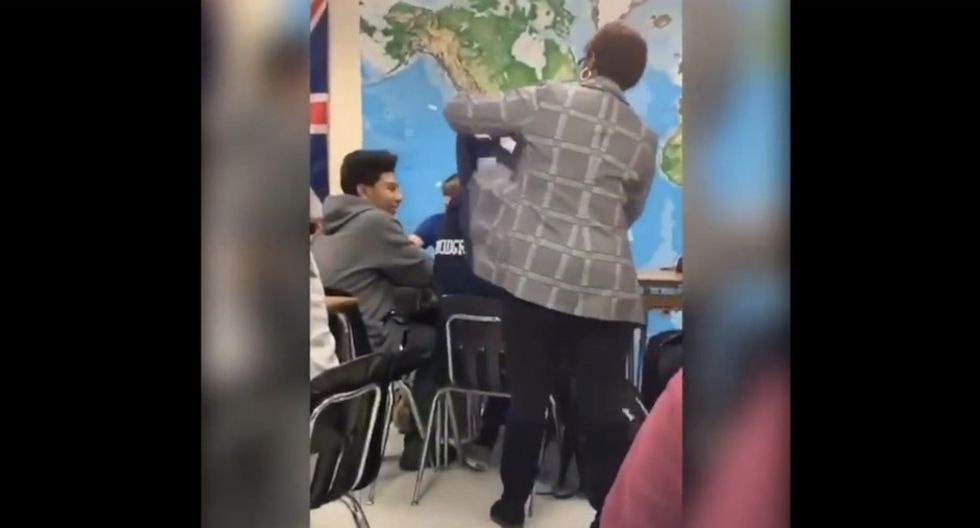 Image source: Twitter video screenshot
Afterward, the aide appears to smile before walking away.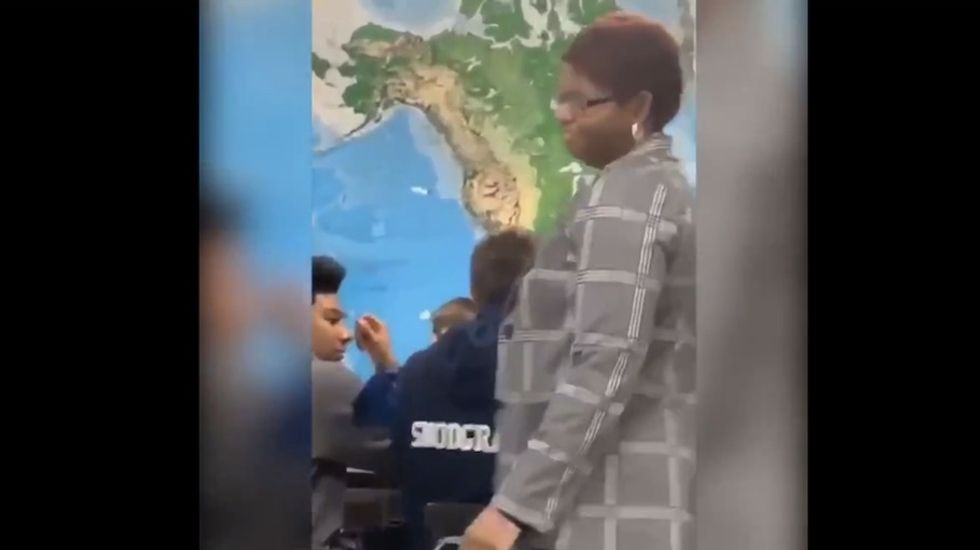 Image source: Twitter video screenshot
The video doesn't show what may have led to incident or exactly what the aide did, given how the aide was positioned behind the student and in relation the cellphone camera. Some students are heard muttering and laughing during the incident.
Check out the clip:
York County School Board Chairman James Richardson told the Daily that the incident occurred last week during spirit week. A Friday incident involving a similar pro-Trump banner occurred during an Arizona high school's spirit week.
Richardson said the staff member in the video "appears" to violate school board policy on political matters, the Daily reported, but the investigation will provide the official ruling. A district spokesperson told TheBlaze that "employees are expected to refrain from engaging in any activity supporting or opposing a candidate or political party while on duty, while on school property during school hours, or while representing the school division."
Here's what others had to say about the incident:
Threatening phone calls

A district spokesperson said two phone calls of a "threatening nature" were made to the high school Wednesday, the Daily reported, adding that the York-Poquoson Sheriff's Office increased its presence at the school and was planning to do the same Thursday.
The school district was put on modified lockdown and cancelled after-school activities following the Wednesday phone calls, the paper added, but no details about what the calls entailed were provided.