Where did Americans move in 2014 — and what states did they leave behind?
A trio of moving companies has released their reports on U.S. moving patterns, and the results show a continuing exodus that's leaving the Northeast barren and filling up states in the South and West.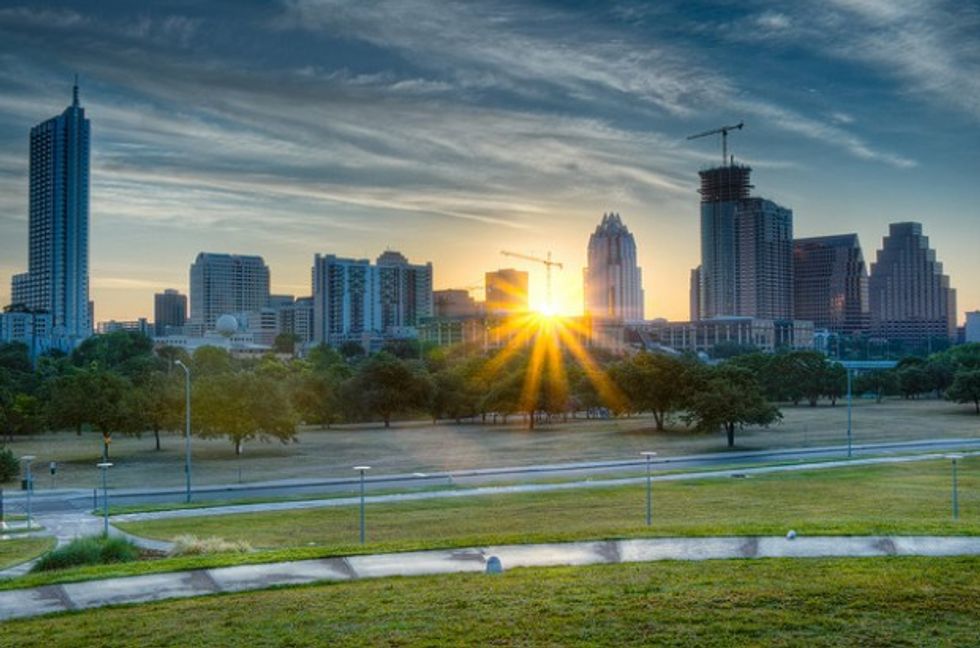 Sunrise over Austin, Texas. (Image via Brandon Watts/flickr)
On Allied Van Lines' report, Texas had a net gain of nearly 2,000 families, taking the top spot for incoming movers — for the 10th year in a row.
The least attractive states: Illinois, Michigan, New York, New Jersey and Pennsylvania.
It's a national flight from "cold, expensive states," as the Daily Mail put it.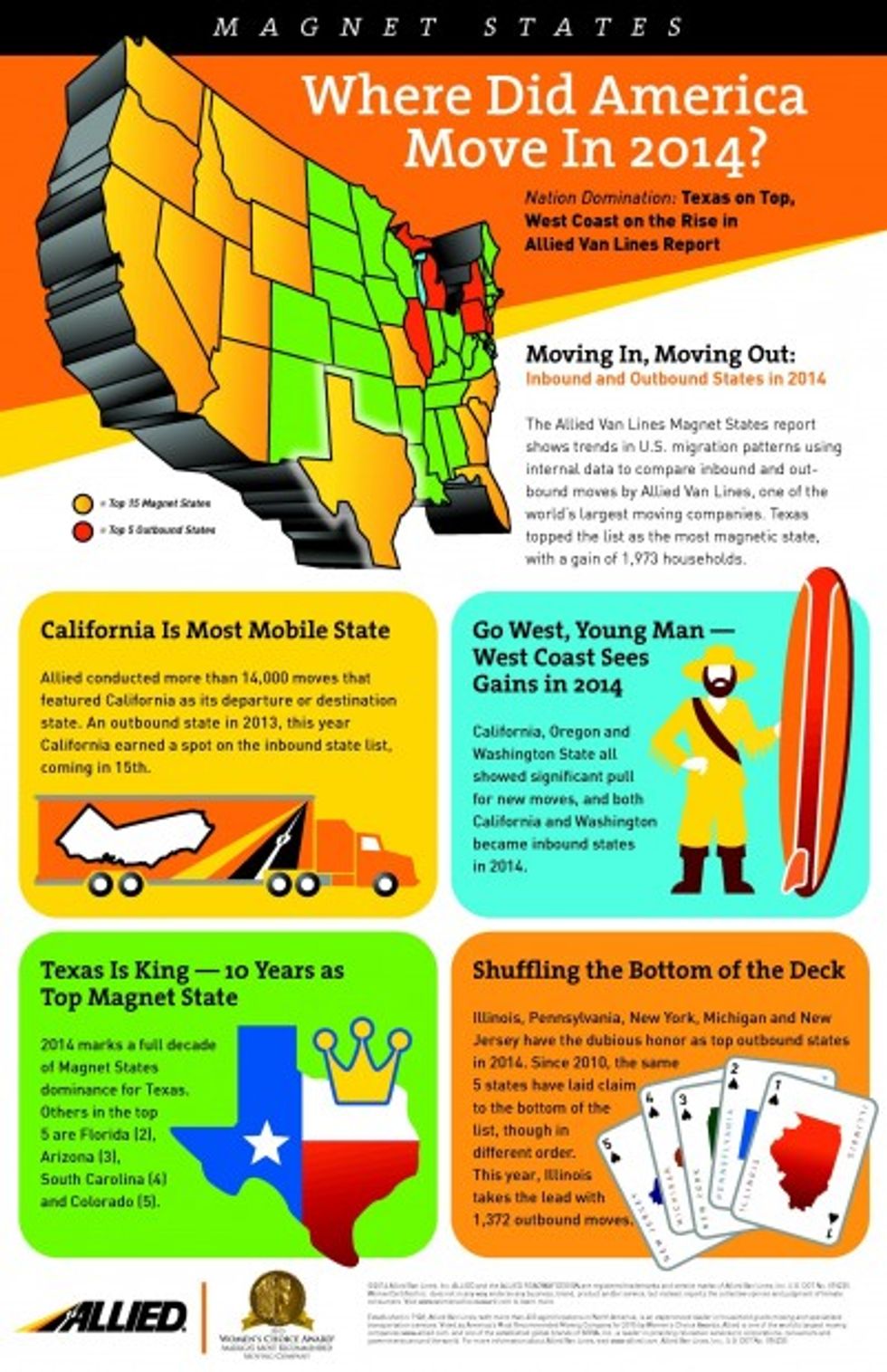 Texas, West Coast on the rise as moving destinations in 2014 in annual Allied Van Lines Magnet States Report. (PRNewsFoto/Allied Van Lines)
Texas was also dominant on Atlas Van Lines' report, which showed the Lone Star State as a prime destination for movers along with several other Southern states and the Pacific Northwest.
In United Van Lines' study, the top 10 destinations for Americans moving from one state to another were:
Oregon

South Carolina

North Carolina

Vermont

Florida

Nevada

Texas

District of Columbia

Oklahoma

Idaho
See the map below: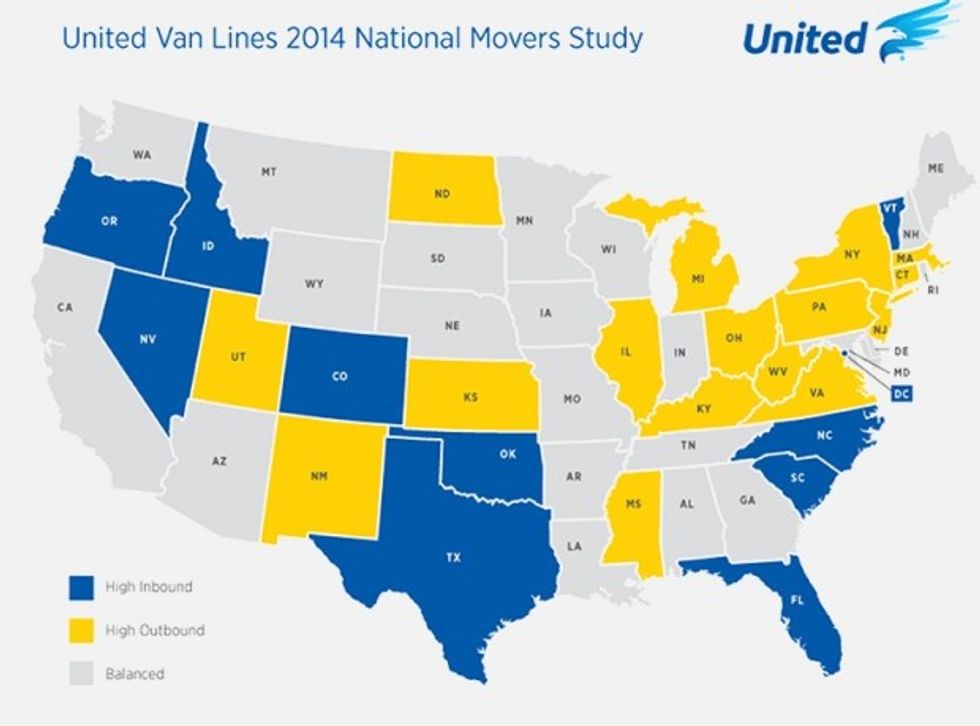 (Image via United Van Lines)
"[T]he current migration patterns reflect longer-term trends of movement to the southern and western states, especially to those where housing costs are relatively lower, climates are more temperate and job growth has been at or above the national average, among other factors," said UCLA economist Michael Stoll.
—
Follow Zach Noble (@thezachnoble) on Twitter