NBC News anchor Brian Williams will face an internal investigation for lying about being in a helicopter shot down by RPG fire in Iraq in 2003, the New York Daily News reports. After 12 years of telling the story, Williams apologized this week after veterans called his story into question.
Sources told the New York Daily News the investigation will be led by Richard Esposito, who heads the network's investigative unit.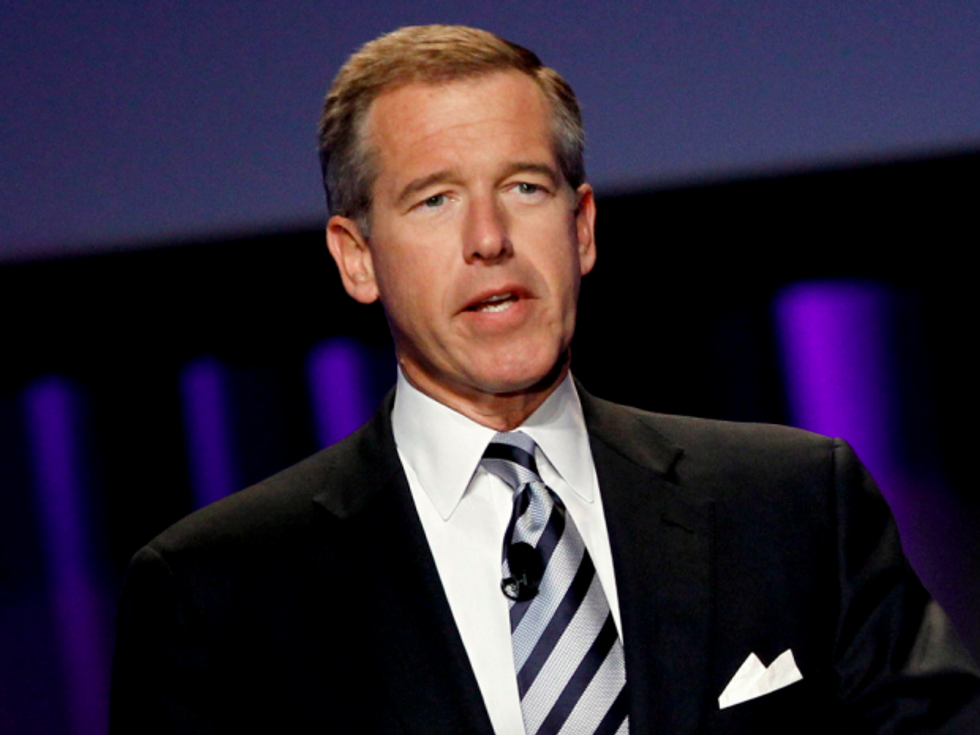 FILE - In this Oct. 26, 2010 file photo, Brian Williams, anchor and managing editor of "NBC Nightly News," speaks at the Women's Conference in Long Beach, Calif. (AP Photo/Matt Sayles, File)
On Thursday, a pilot who claimed to be flying the helicopter Williams was in came to his defense, saying they did not take RPG fire, but they did face small-arms fire from the enemy.
But pilot Rich Krell's story was also quickly discredited, and he admitted Friday morning that he "questioning" his memories.
Former Army pilot Chris Simeone says he was actually the pilot, and the New York Times corroborated his claim. Simeone says "all that hit us was dust," and called into question numerous aspects of Williams' explanation.
In light of Williams' admittedly fallacious story about his experience in Iraq, his reporting on Hurricane Katrina has also been called into question. The claims that he once saw a man "float by face down" from his hotel room in the French Quarter and that he caught dysentery after accidentally ingesting flood waters, specifically, are under the microscope.
CNN's Brian Stelter, who first reported on Krell's claims, concluded: "What initially looked like an account that supported some of Brian Williams' war story — that he came 'under fire' that day — no longer appears to be true."