An Arizona man has gone to extreme lengths – and heights – to get his message across loud and clear.
Police say Michael Lewis-Arthur Meyer of Tucson spent more than three hours waving an American flag upside down from the top of an 80-foot light pole. The spectacle attracted the attention of both onlookers and police, KNXV-TV reported.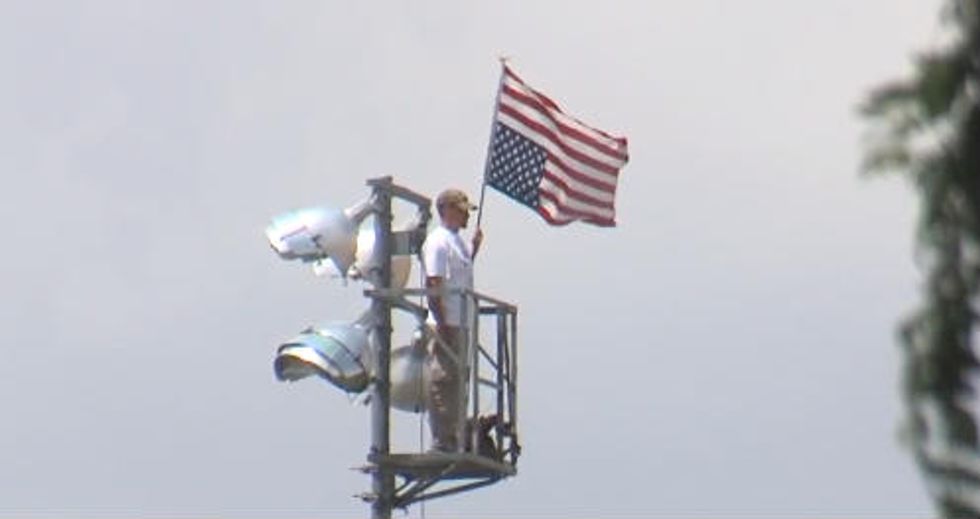 Image source: KNXV-TV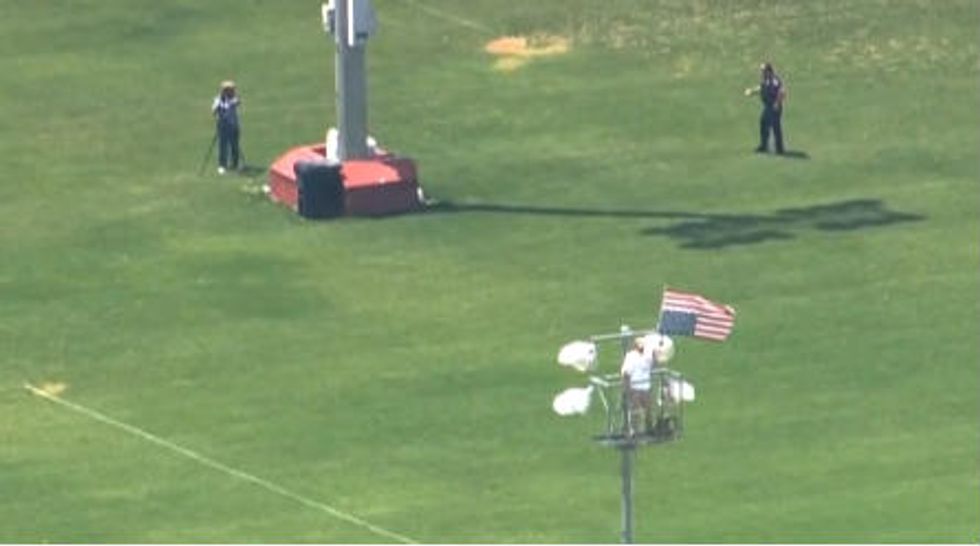 Image source: KNXV-TV
Officers who showed up tried to convince Meyers to come down. Meyers refused officers' requests at first but police eventually got him back on the ground, where they arrested him on suspicion of criminal trespassing and disorderly conduct.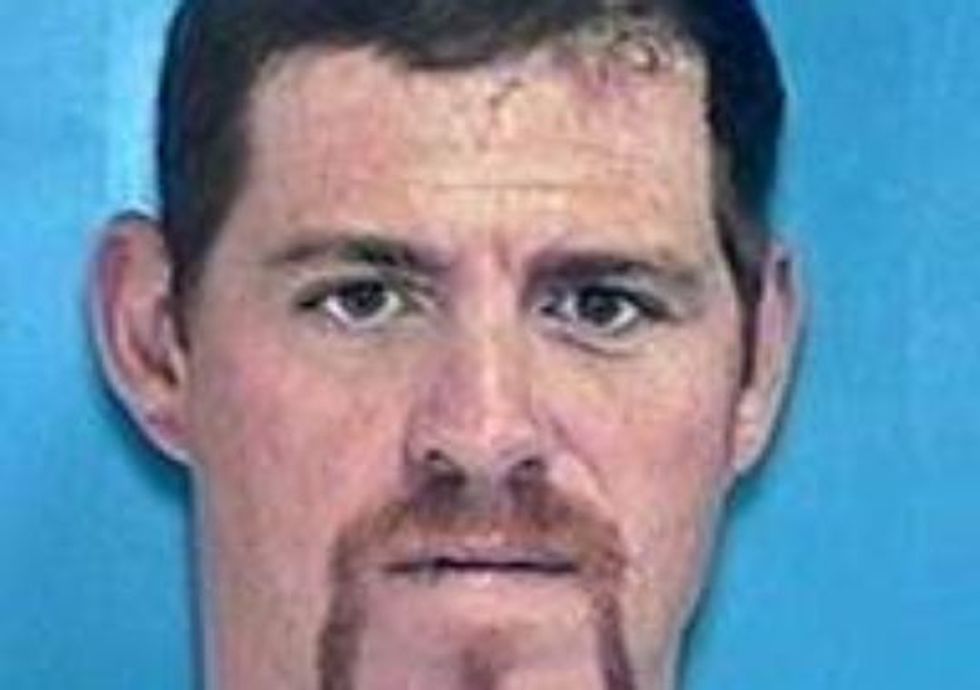 Michael Lewis-Arthur Meyer (Image source: Surprise Police Department via KNXV-TV)
Police later examined Meyers for any signs of a possible mental illness but couldn't find any. Officers said Meyers made several statements from the air that suggested he was protesting veterans' rights.
But Susan Bishop, who said she didn't even know Meyer until she saw the story on social media, later went to the jail to bail him out and emphasized his "right to stand up."
"[Veterans] go on waiting lists forever. They don't get the medical help that they need. We have people horridly injured for serving our country and yet we have basically, for the most part, turned our back on them," Bishop told KNXV-TV.
(H/T: KNXV-TV)
–
Follow Jon Street (@JonStreet) on Twitter