Conservative commentator Charles Krauthammer said the Obama administration is either "delusional or cynical" about the Islamic State group's advancement in Iraq.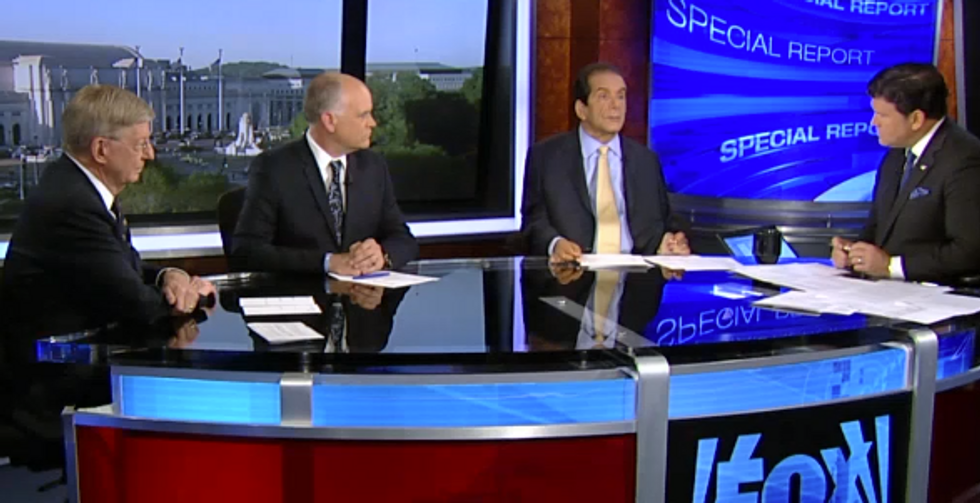 Image source: Fox News
"I would hope cynical, because otherwise we're in deep trouble," Krauthammer said on Fox News Tuesday, after the White House asserted that its "overall" strategy against the militant group has been a success.
Iraqi officials said over the weekend that the city of Ramadi has fallen to the Islamic State.
"This is a tremendous defeat. It isn't only a geographic defeat, the fact that Mosul is gone, Fallujah is gone and now Ramadi is gone. It's that the Iraqi army once again ran," Krauthammer said.
"Our whole idea is this, we're going to train the Iraqi army," he continued. "If you train people who want to fight, but don't know how to fight, that will work."
But that's not the case in Iraq, he said, where the army is full of "soldiers in name only."
"All the training in the world is not going to help them," he said. "If you have no interest and no commitment in the war, you're going to run. And that's what happened, and that's why we are losing badly."
(H/T: Fox News Insider)