The incoming vice chancellor of Oxford University and who once recommended opening negotiations with Al Qaeda said she believes the U.S. overreacted to the 9/11 attacks, comparing the American response with the more "resilient" British who have historically experienced atrocities on their soil.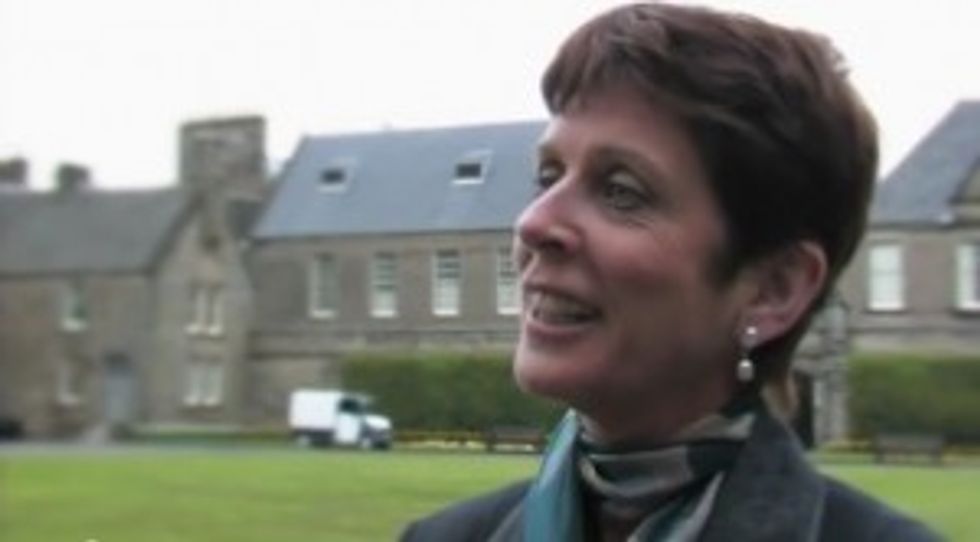 Prof. Louise Richardson said the British reaction to atrocities was more "resilient" than the American response to 9/11. (Image source: YouTube)
"I have to say the British population in the course of the Troubles and violence in Northern Ireland proved really quite resilient I think – far more so than the U.S. and the scale of the reaction and overreaction in the U.S. to the 9/11 atrocity," professor and terrorism expert Louise Richardson said Monday , according to Britain's Daily Mail.
"This was a reflection of the fact that this was a such a new experience for the U.S.," she said.
The Northern Ireland conflict of the late 20th century is commonly referred to in the U.K. as the Troubles.
The professor said nurturing a "resilient population" is key to counterterrorism efforts.
"The whole genius of terrorism is to have a greater psychological impact," Richardson said at a British Council conference in London. "The reason random attacks have so much more impact is that if nobody is chosen, nobody is safe and the fear is much more widespread. I think central to any counterterrorism campaign should be a resilient population."
The Irish-born Richardson once wrote that she would have joined the IRA "in a heartbeat" when she was a teenager, but her mother locked her in her bedroom to keep her away from a protest march, and she later concluded on her own that political violence was wrong.
According to a New York Times review of her 2006 book, "What Terrorists Want: Understanding the Enemy, Containing the Threat," Richardson recommended the U.S. open secret negotiations with top Al Qaeda leader Ayman al-Zawahri.
Richardson in 2009 told the Financial Times, "Terrorism is a tactic … and terror is an emotion. It makes no sense to declare war on either."