Mom had a good reason for always telling you, "Wash your hands before eating!" The pictures here show the bacteria found on the hands of an 8-year-old boy after playing outside.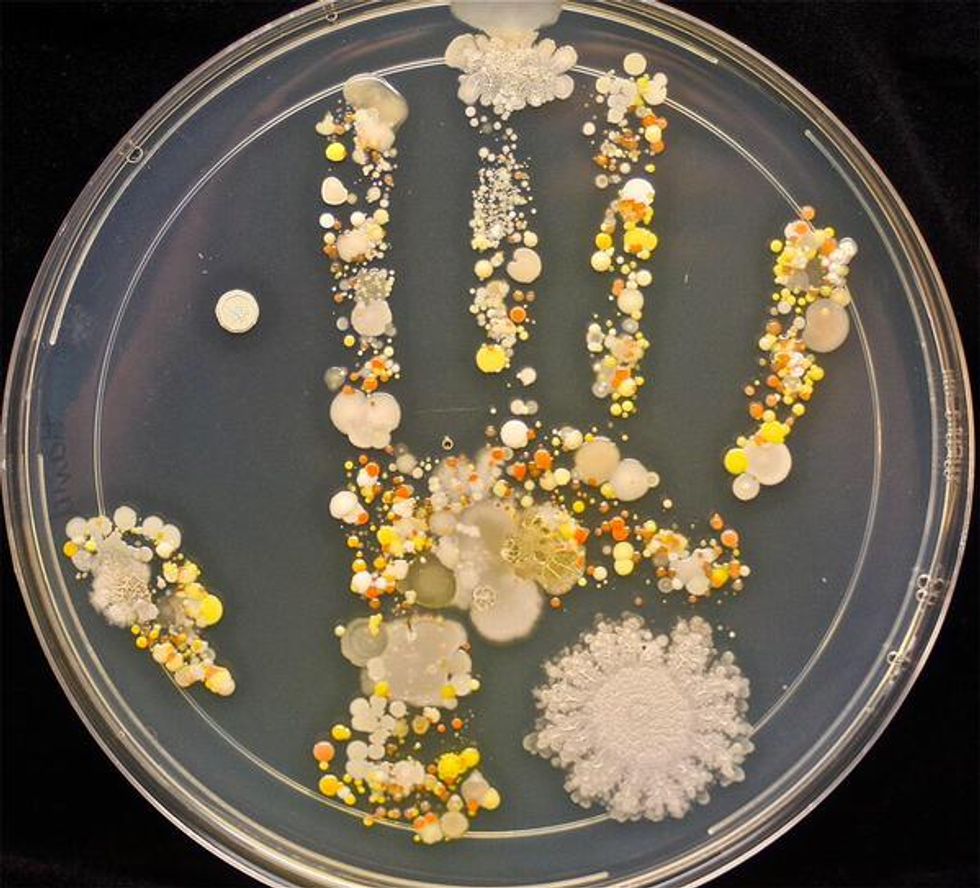 Image source: Tasha Sturm / Cabrillo College
Cabrillo College's Tasha Strum took the photo after she collected a handprint from her young son and incubated it.
Image source: Tasha Sturm / Cabrillo College
A technician in the school's Microbiology department, Sturm assists students studying microbiology and spoke to TheBlaze about the pictures.
"We start each semester asking students to swab normal items in their world. We incubate them (the swabbed samples) at 37 degrees — body temperature — and in a few days, we show them what's growing on their skin. It shows them there are microorganisms everywhere," Sturm said.
"My kids love to make handprints and I posted these on the websites of the American Society of Microbiology and Microbe World and they got picked up by media everywhere," she added.
Sturm confirmed the bacteria pictured on her son's hands were not harmful.
"In fact, unless you're immuno-compromised or have an open wound, they are not dangerous at all," she said.
__
Follow Mike Opelka (@Stuntbrain) on Twitter.