Police say four members of a bridal party are dead after a red truck struck their limo as they were on their way back from a vineyard in Long Island.
The limo was attempting to make a U-turn at an intersection when the red truck slammed into it shortly after 5 p.m. on Saturday. Three women were pronounced dead at the scene and one other woman died later at a hospital. Police say the driver of the truck is in the hospital but has been arrested for allegedly driving while intoxicated.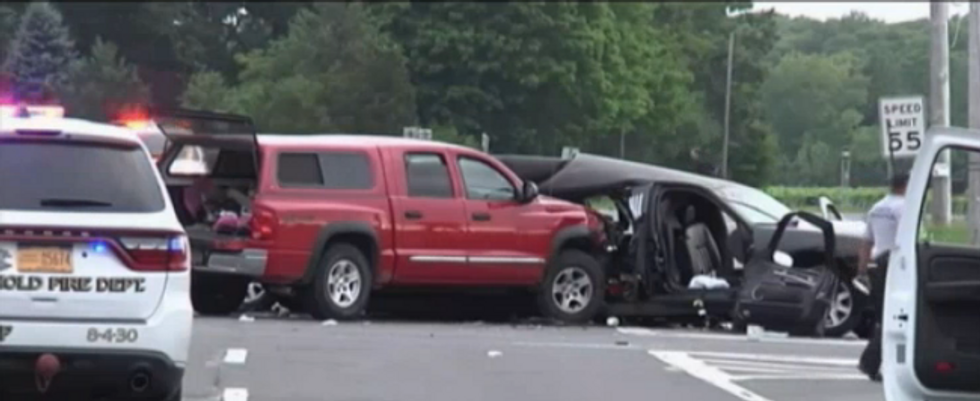 Image source: WNBC-TV
"It looks like they were just thrown from one side of the vehicle out the windows," Lynne Van Z Lulfs, who witnessed the aftermath from her car, told WNBC-TV.
"I wish I didn't look, to be honest with you," Lulfs said. "It's something you don't forget."
Southold Local reported that witnesses saw "billowing white sheets" covering victims inside of the limo and broken glass and wreckage littered the road. Southold Town Police Chief Martin Flatley called the limo's U-turn a "dangerous move."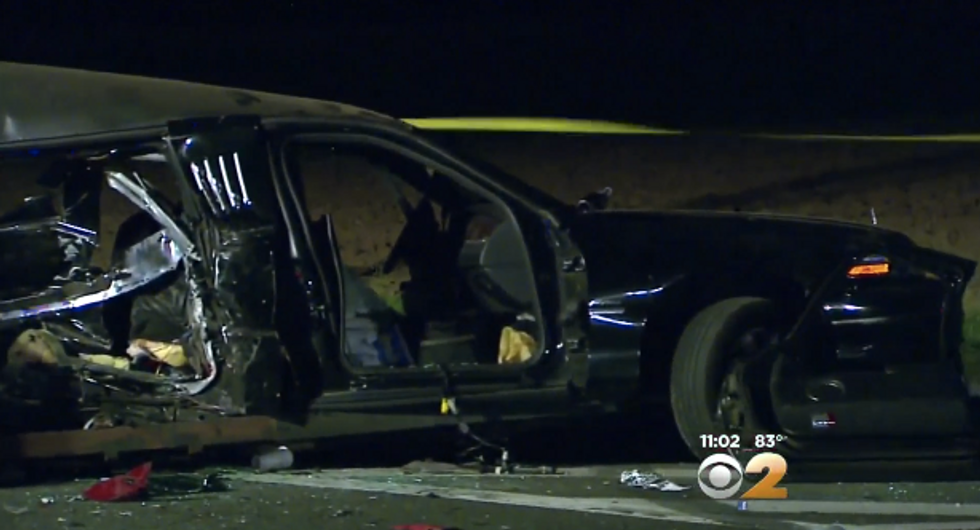 Image source: WCBS-TV
According to
WCBS-TV
, two women, including the bride, remain at Stony Brook University Hospital in critical condition. The driver of the limo is also expected to survive.
WCBS reported that the police chief said it was one of the worst accidents he had ever seen. The truck t-boned the limo, almost cutting it in half. As seen in photos, one side of the limo is completely destroyed.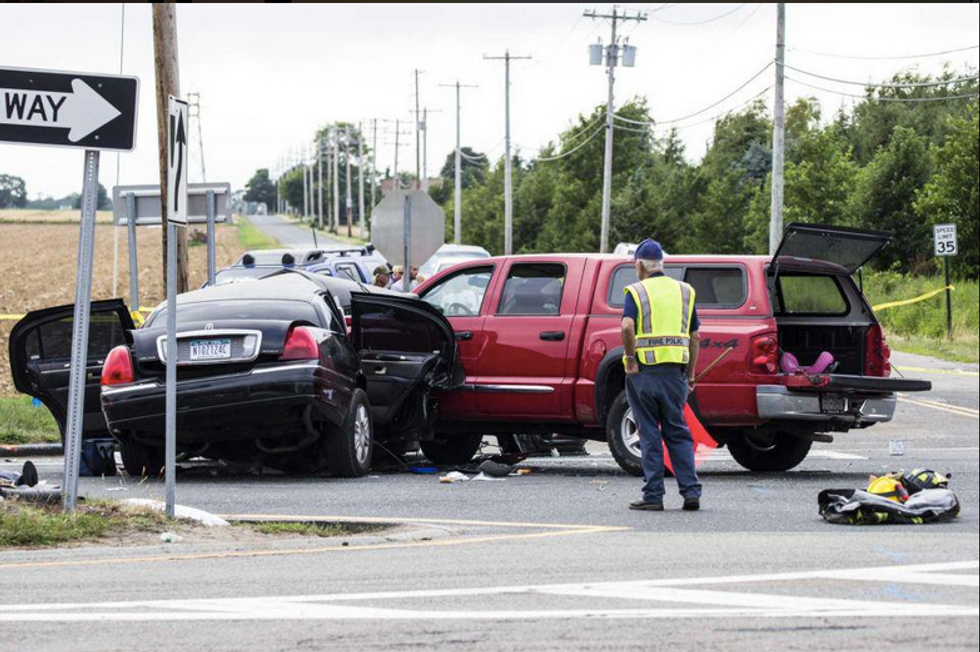 Image via Twitter @newsday
Police have not yet released the identities of the women in the bridal party, but all four women who died are reportedly from the New York City area.
According to Patch, there is a blinking caution light at the intersection where Saturday's accident — and numerous others — occurred.