Republican presidential candidate Ben Carson said the Planned Parenthood video released last week should again raise the issue of tax dollars going to the nation's largest abortion provider.
"It's relevant in that a lot of people were just sleeping on the issue and not paying close attention," Carson, a retired neurosurgeon, told TheBlaze a day before the news video was released.
"That video was like taking a cold fish and slapping you in the face to help you realize the depravity to which we have sunken as a society," Carson continued. "Little babies that can move, that can react, and we take them and we tear them apart, and we take their organs and sell them.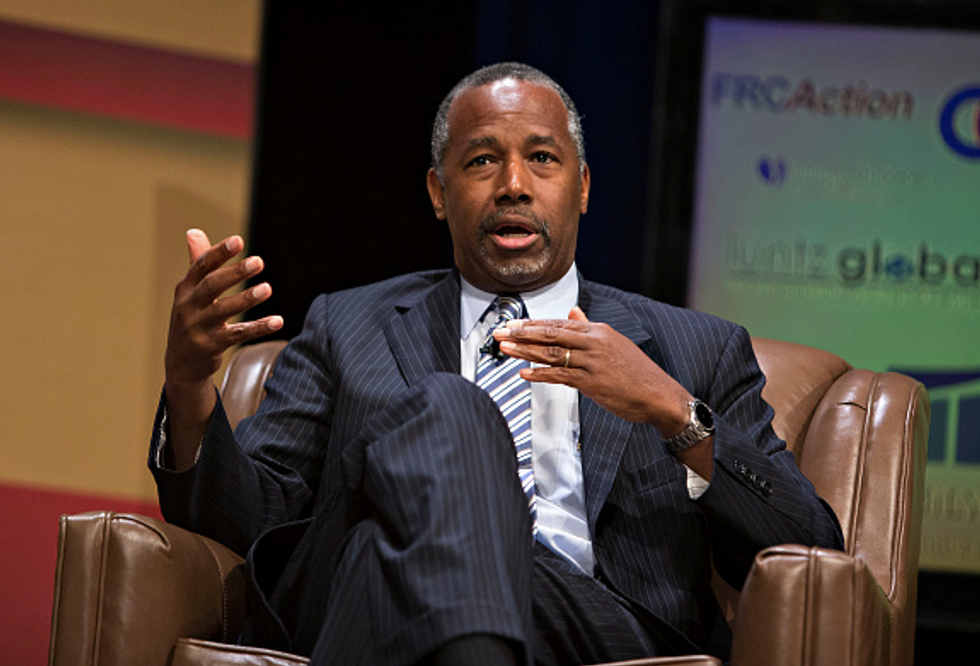 Ben Carson, Republican 2016 U.S. presidential candidate, speaks during The Family Leadership Summit in Ames, Iowa, U.S., on Saturday, July 18, 2015. The sponsor, The FAMiLY LEADER, is a 'pro-family, pro-marriage, pro-life organization which champions the principle that God is the ultimate leader of the family.' Photographer: Daniel Acker/Bloomberg via Getty Images
The undercover video by a medical ethics group opposed to abortion shows Dr. Deborah Nucatola, the Planned Parenthood Federation of America's senior director of medical services, casually discussing the harvesting and selling of unborn baby body parts as she ate salad and drank wine. Planned Parenthood President Cecile Richards last week apologized for Nucatola's "tone" in the video.
"The same people who say, 'well, it's not really a baby, it's just a mass of cells,' then say: 'Can I have the liver? Can I have the heart?'" Carson added. "They don't even recognize the hypocrisy of what they are doing."
The House Energy and Commerce Committee and the House Judiciary Committee are investigating the matter, so are the states of Georgia, Indiana, Louisiana, Ohio and Texas.
White House press secretary Josh Earnest told TheBlaze Monday the video does not give the administration pause to reconsider Planned Parenthood funding.