A while back, Maggie Poukkula's dad showed her a strip of photographs that she'd surely think were cool: They were of Tony Poukkula jamming at a house concert back in the 1980s with none other than Kurt Cobain and a very young band the world knows today as Nirvana.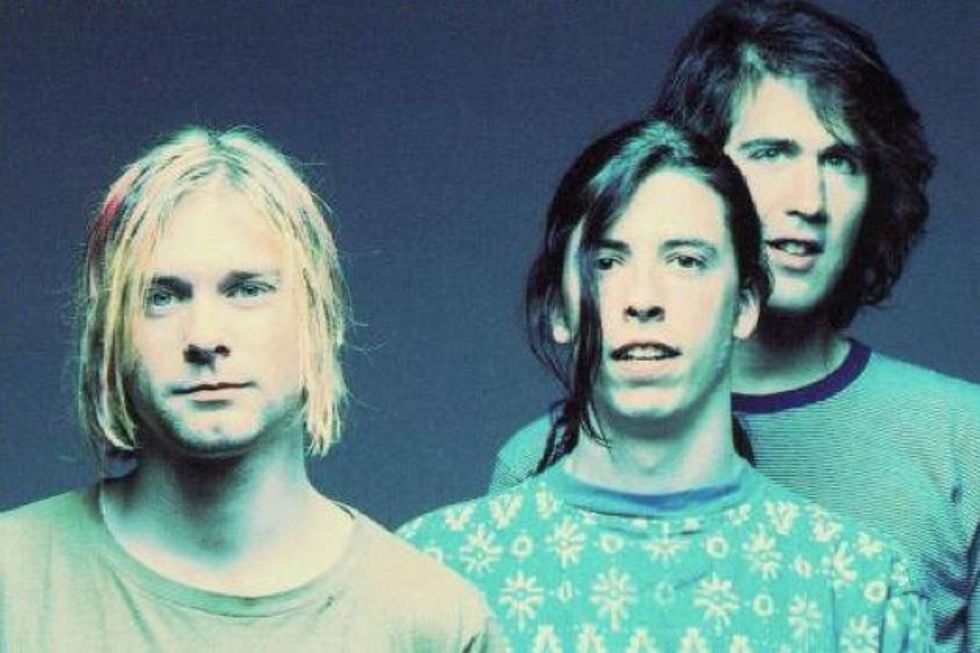 Nirvana, from left, Kurt Cobain, Dave Grohl, Krist Novoselic (Image source: Facebook)
A week ago, Maggie — now 19 — was thumbing through one of her dad's biographies on Nirvana and again came across the photos stuffed between pages. So the Woodland, Washington, resident hopped on Twitter and shared them: "Pictures of my dad and Kurt Cobain playing together back in the day."
Pictures of my dad and Kurt Cobain playing together back in the day pic.twitter.com/y7lXh6acVn

— Maggs❂ (@mjpoukkula) July 16, 2015
But Maggie's dad never mentioned that the photos are of Nirvana's very first show in March 1987 in Raymond, Washington — and were never seen by the public before. But folks on Twitter pointed it out, her tweet was reposted the world over and soon news outlets were contacting her.
"I didn't realize it was such a historical thing," Maggie told Rolling Stone. "I thought they were just cool pictures of my dad and Kurt jamming together."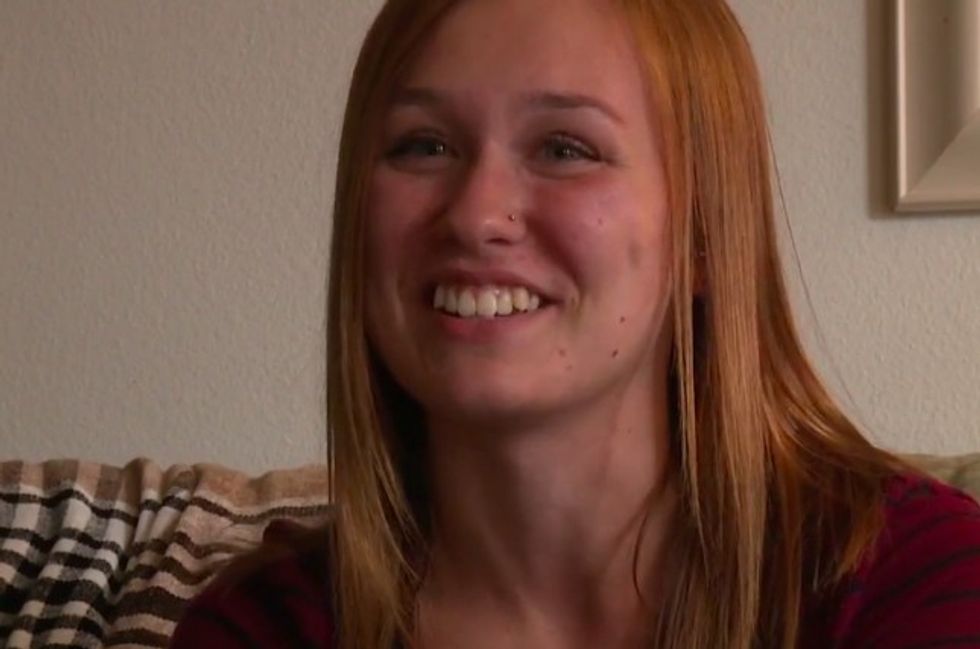 Maggie Poukkula (Image source: KING-TV)
Tony Poukkula was a guitarist in a local band and was asked by Nirvana's manager if the fledgling outfit could play in his basement.
"He said, 'Do you mind if they come down to one of your parties just to get their feet wet?'" Tony recalled to KING-TV. "I said, 'Sure, anytime.' He said, 'What about Friday?' I said, 'Bring them on down, we're always there.'"
Besides Cobain, the group at the time consisted of bassist Krist Novoselic — who stayed in Nirvana through its entire run — and drummer Aaron Burckhard, who gave way to a string of skin bashers until Dave Grohl permanently filled the seat.
Tony Poukkula is seen in one of the photos with an electric guitar in hand — he reportedly played a couple of Led Zeppelin covers with Cobain & Co.
Novoselic remembers Poukkula well:
@Nirvana @mjpoukkula Tony Poukkula was a total shredder on the Flying V.

— Krist Novoselić (@KristNovoselic) July 23, 2015
But Maggie's dad couldn't have predicted what would happen a few years later. One day, he came home from work and saw Nirvana's MTV video for the iconic alt-rock anthem, "Smells Like Teen Spirit," and uttered six words he still remembers nearly a quarter of a century later.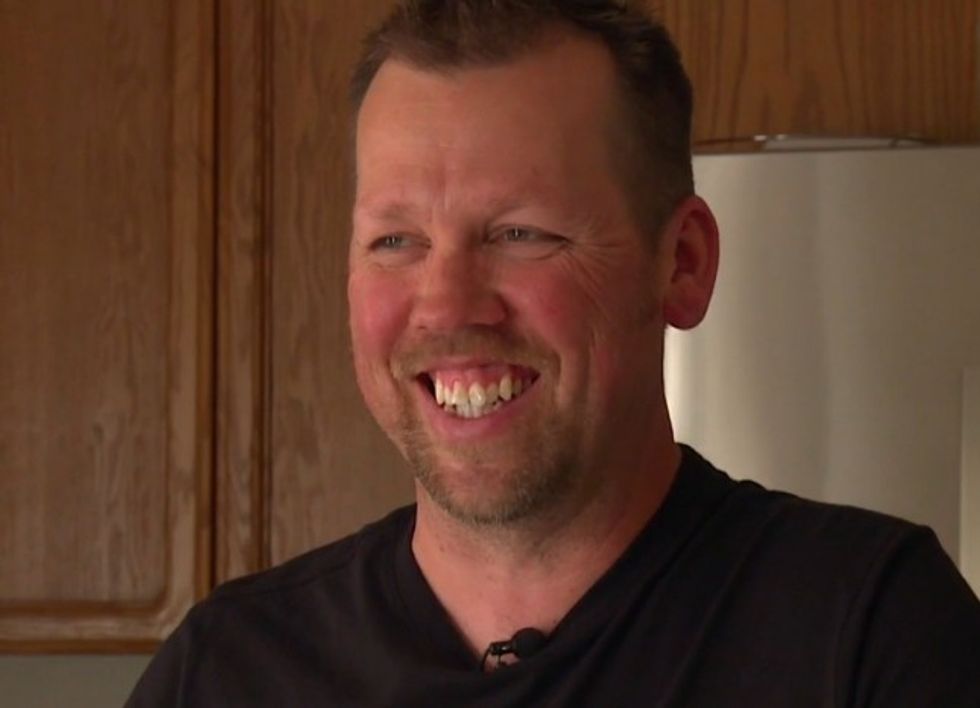 Tony Poukkula (Image source: KING-TV)
"I think I know those guys."
—
Follow Dave Urbanski (@DaveVUrbanski) on Twitter