How likely is it that any of the 21 announced presidential candidates has a tattoo?
According to a 2014 NBC News / Wall Street Journal poll, 40 percent of households in America reported at least one person with a tattoo. Looking back to 1999, 21 percent of households had a person with a tattoo. The number doubled in just five years.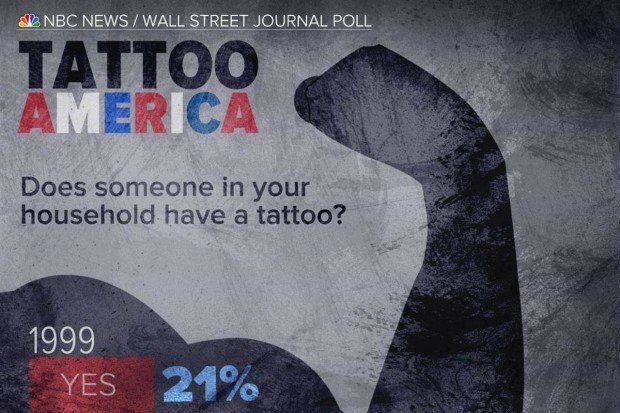 Image source: NBC News
Perhaps that 40 percent figure is part of the reason Senator Rand Paul (R-KY) recently started talking about the Republican party needing to be the party of "people with tattoos and without tattoos."
Paul's declaration had us wondering -- could any of the announced 2016 candidates be sporting a tattoo?
Image source: Mike Opelka / TheBlaze
After sending emails to all of the campaign offices, speculation as to which of the candidates might have a tat started swirling in TheBlaze newsroom. Could it be that Rick Perry or Lindsey Graham -- two men who served their country in the military had "ink" from their days in the service?
And, if Rand Paul was talking about tattoos so often, might he be trying to tell us something without actually saying it?
A majority of the campaigns replied to our question. However, not one said their candidate had a tattoo. The  Trump campaign did not confirm or deny, answering the question with one word, "Pass."(Some of us speculate that "pass" means, "Yes, I have a tattoo, but I don't want to admit it.")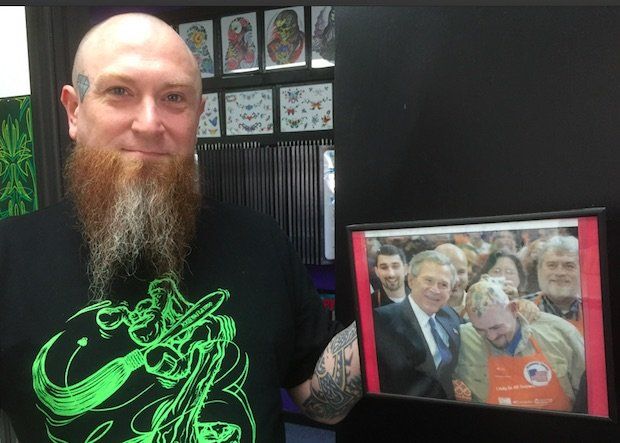 Image source: Mike Opelka / TheBlaze
Since none of the GOP candidates have any body art, and Rand Paul believes the GOP should be the party  "people with tattoos and without tattoos," we decided to get some suggestions for them.
We visited a few tattoo shops in the Philadelphia area and asked the artists, "What tattoos would you suggest for the Presidential candidates?"
(For the record, an unscientific survey conducted in TheBlaze NYC offices this week discovered just over 35% of our staff admitted to having at least one tattoo.)
__
Follow Mike Opelka (@Stuntbrain) on Twitter.