Last week Aerosmith's Steven Tyler slapped a "cease and desist" on Republican presidential frontrunner Donald Trump for using the rock band's classic song "Dream On" during campaign appearances.
Trump discussed the song controversy a bit on Twitter: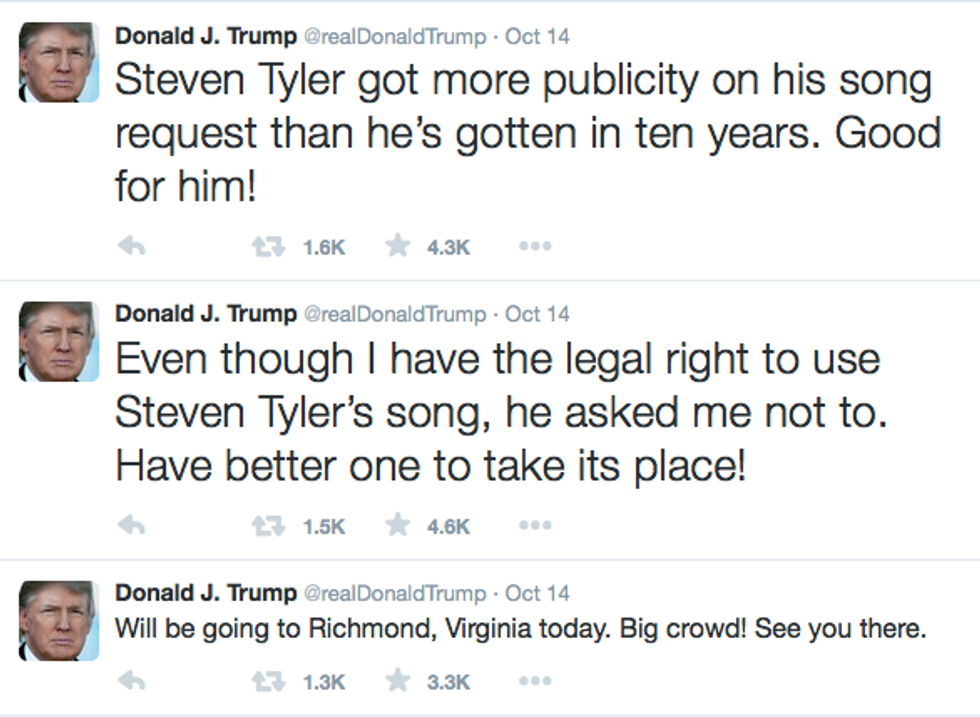 Trump wrote he has a "better one to take its place!"
So when his campaign came to Richmond, Virginia, on Wednesday, we asked those attending the rally, "What music should he use for his entrance?"
Watch Trump supporters offer some song suggestions and see the actual tune used when Trump walked onstage: