As state lawmakers pile pressure on the University of Tennessee following the publishing of controversial holiday party guidelines, Rep. John Duncan (R-Tenn.) told TheBlaze that he is "embarrassed" by the school.
Duncan, outspoken about his disapproval of several of UT's Office of Diversity and Inclusion's projects, said the latest controversy is aiding in "making the university a laughing stock across the nation." The diversity office has come under fire following its publication of holiday party guidelines that urged employees to "ensure your holiday party is not a christmas party in disguise."
The office was already facing scrutiny from Republican lawmakers as it published separate guidelines over the summer that urged school employees to refer to students by gender neutral pronouns such as "ze, xe, xem, xyr, zirs and hirs."
"I think it's ridiculous what they've been doing," Duncan told TheBlaze in an interview Tuesday, adding that between the publication of the two guidelines, he is "embarrassed as a graduate" of the university.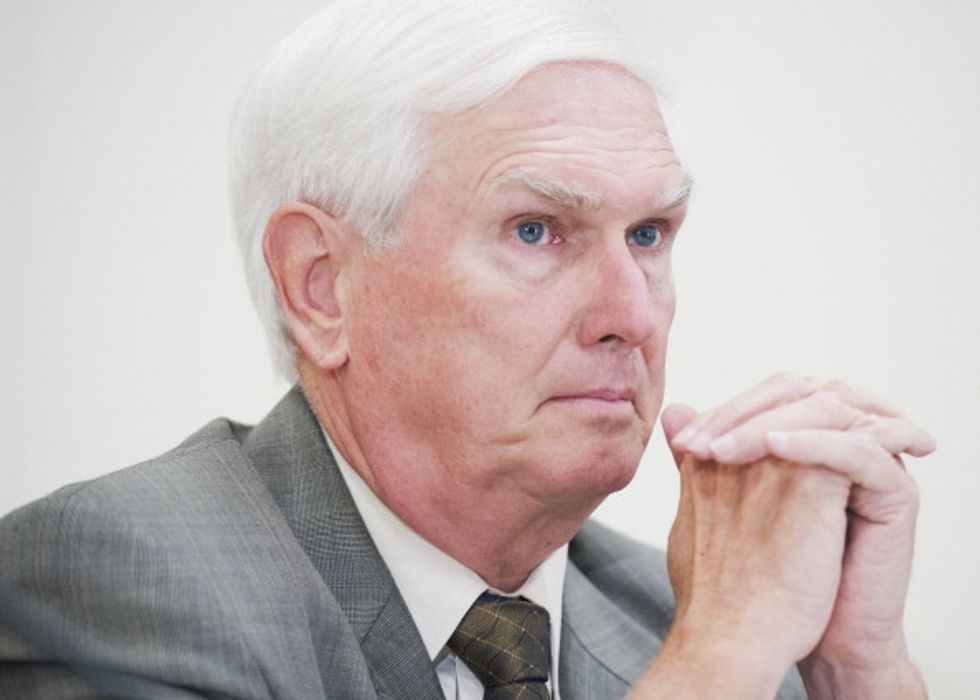 Tennessee Republican Rep. John Duncan (Tom Williams/CQ Roll Call)
"If they put out the exact same [guidelines] regarding Muslims and Ramadan or Jewish people and Hanukkah or African American students and Kwanza, the liberal left would have made a huge outcry against it," he said. "Christians, especially conservative Christians who want to put Christ in Christmas — that's a bad thing to the Office of Diversity."
Duncan said that he grew up during a time when Bible study and prayer were commonplace in the classroom — something he referred to as a "good thing" especially for those dealing with divorce, illness or other familial issues. However, the guidelines published by UT at Knoxville's diversity office "sends the wrong message" to college students, he said.
"It's a double standard. We are supposed to accept and at times bow down to every kind of religion except Christianity," he said. "Liberals who are the quickest and loudest to proclaim their tolerance are usually the most intolerant."
Tennessee state Rep. James Van Huss (R) told TheBlaze that he is pushing legislation that would defund the university system's diversity offices and reroute the money to the state's general fund as well as to a project for local and state law enforcement officials — a move that other Republican state lawmakers have endorsed. 
The UT system spends $5.5 million of its $2.1 billion budget on diversity programs across its multiple campuses.
UT system President Joe DiPietro told TheBlaze in a statement that he is opposed to such legislation as diversity and inclusion programs are needed throughout the university system in order to further prepare students to enter the workforce.  
The controversial holiday guide — which urged employees to send non-denominational holiday cards, ensure that food and beverage selections are not specific to one culture or religion and deter from playing "Secret Santa" games — has since been removed form the Office of Diversity's website. The vice chancellor who published the guidelines is no longer in charge of the office's website and was "counseled" by the university.