A school district in Arkansas is attempting to work an academic study of the Bible into their curriculum, according to KAIT-TV, which was made possible by the Arkansas legislature's passage of Act 1440 in 2013. Act 1440 made it possible for local school districts to "adopt curriculum standards for an academic study of the Bible, with certain regulations."
Currently, the class can be set up either as a history class or a literature class, according to Westside School District Superintendent Bryan Duffie.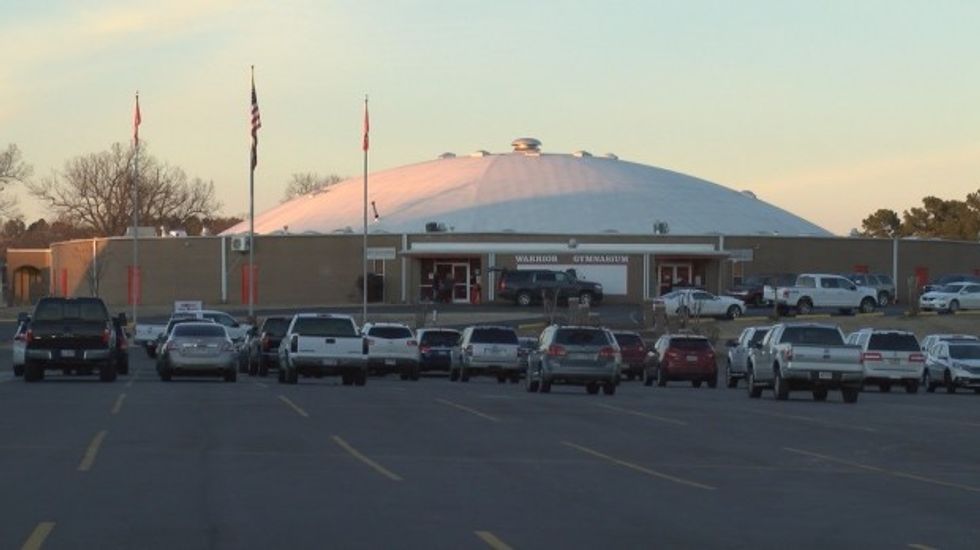 Image source: KAIT-TV
"The law is very specific on how it is to be taught, and what can and cannot be taught in the course," Duffie said.
Following a Westside School Board meeting Monday night, one board member,  Josh Cureton, said the school district should take advantage of the "opportunity" that the legislature gave them.
"Legislators have given us this opportunity, I think we need to take advantage of it," he said. "We're always talking about broadening our courses and what we're offering students, and it looks like there's plenty of interest."
During that meeting, the board also unanimously voted to continue looking into implementing the course. If the course does get approved, Duffie said the next step in the process will be to create a curriculum for the class, and then submit it to the school board for approval.
However, Duffie said the district is currently leaning toward making the course with an emphasis on the historical track, rather than the literature track.
If approved, the course would then have to be approved by the Department of Education.
(H/T: KAIT-TV)
–
Follow the author of this story on Twitter and Facebook:
[facebook //www.facebook.com/plugins/like.php?href=