Businessman Donald Trump gained five points after Jeb Bush exited the 2016 race for the White House, according to a new Rasmussen Reports national survey released Tuesday.
The poll, conducted the two days after the South Carolina primary, found Trump had 36 percent of support among the 697 likely Republican primary voters. That number represented a five-point gain from a Rasmussen Reports survey earlier this month that had him at 31 percent.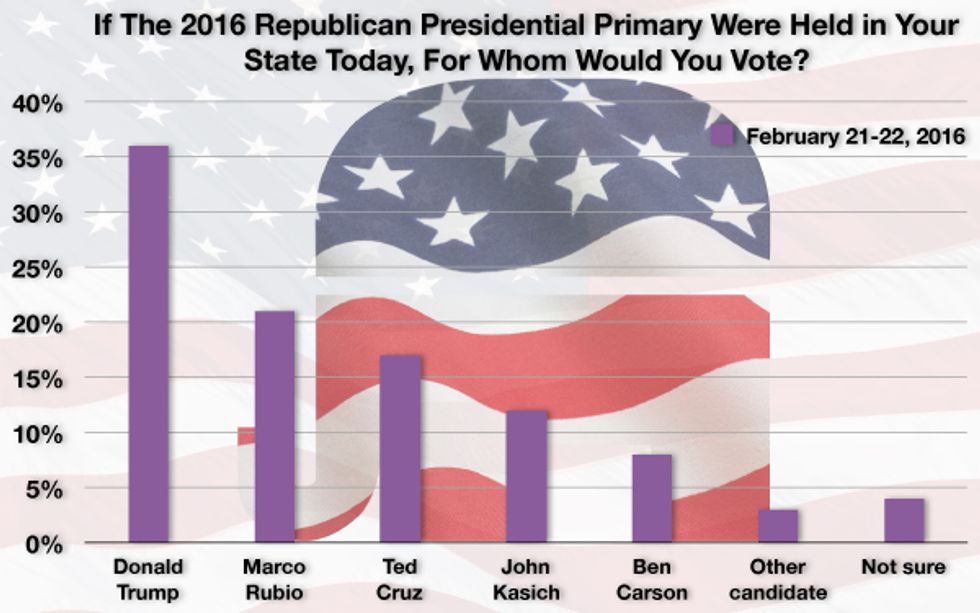 Rasmussen Reports
Marco Rubio placed second in Tuesday's new poll with 21 percent of support, the same number as the earlier poll. Ted Cruz earned third place with 17 percent, moving down three points.
Bush had four percent of support in the previous survey, but Rasmussen Reports cautioned it was not clear who gained from his exit as John Kasich jumped six percent from earlier this month.
—
Follow the author of this story on Twitter and Facebook: