Facebook prides itself on utilizing a different recruiting process than most other employers in its field to find employees that best fit the company's mission, according to a recent Business Insider interview with Miranda Kalinowski, Facebook's global head of recruiting.
More than 13,000 employees across 64 offices worldwide work for the social networking company, and nabbing a position with Facebook is a highly sought-after opportunity, the Daily Mail noted, adding that the firm pays roughly $172,705 per year to its researcher scientists and approximately $160,172 to the average network engineer. But in its efforts to seek top-notch employees, Facebook likes to get to the heart of what the company deems to be most important in an employee during the interviewing process.
According to Kalinowski, this is the favorite question that Facebook likes to ask its potential employees: "On your very best day at work — the day you come home and think you have the best job in the world — what did you do that day?"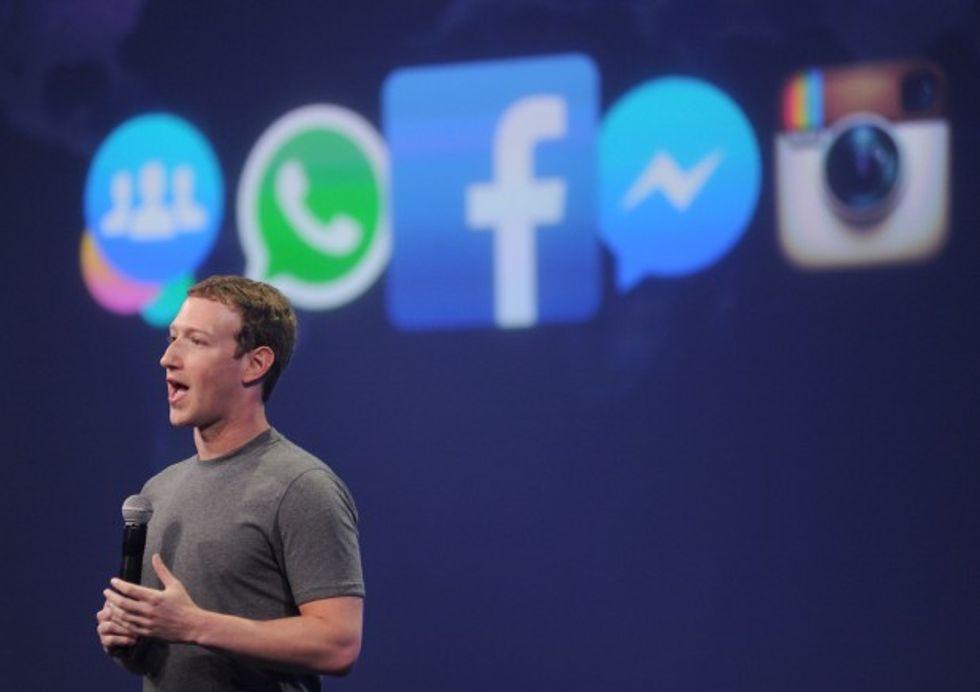 Facebook CEO Mark Zuckerberg speaks at the F8 summit in San Francisco. (Josh Edelson/AFP/Getty Images)
Kalinowski told Business Insider that she and Lori Goler, Facebook's vice president of People Operations, love to ask this particular question during the interviewing process because they are interested in seeing what the candidate is truly passionate about and whether or not that passion coincided with Facebook's mission and goals. Although not every candidate will receive this question, Kalinowski emphasized Facebook's interest in discerning what each potential employee takes pride in and what gives him purpose.
"People want to have an impact," Goler said, according to the Business Insider. "They want to know that what they're working on matters. And they're going to stay at a place where they feel like they have an impact, [where] they're learning and growing and doing work they love."
In addition to this potential interview question, Goler offered five tips on what she believes will prepare an employee for his or her work with Facebook, according to CNN Money. The tips include forgetting about one's comfort zone and being willing to complete tasks and goals outside of that zone, learning how to code, being "bold" and willing to try new and clever ways of doing things, offering something "new" to the company's table and becoming an expert in self-management.
"There's a basic supply and demand mismatch right now, so [engineering is] really the place where there's a lot of growth and opportunity" for Facebook, Goler told CNN Money, adding that college students interested in landing a position at Facebook might want to "seriously consider" a computer science degree.
—
Follow Kathryn Blackhurst (@kablackhurst) on Twitter
—
Front-page image via Shutterstock