Donald Trump campaign manager Corey Lewandowski responded Thursday to Ted Cruz calling the billionaire a "sniveling coward," dismissing the Texas senator's fiery remarks as a mere tactic to stay relevant in the race.
"This is his effort to gain attention to try and stay relevant in a race that he has lost," Lewandowski said, according to an ABC News reporter.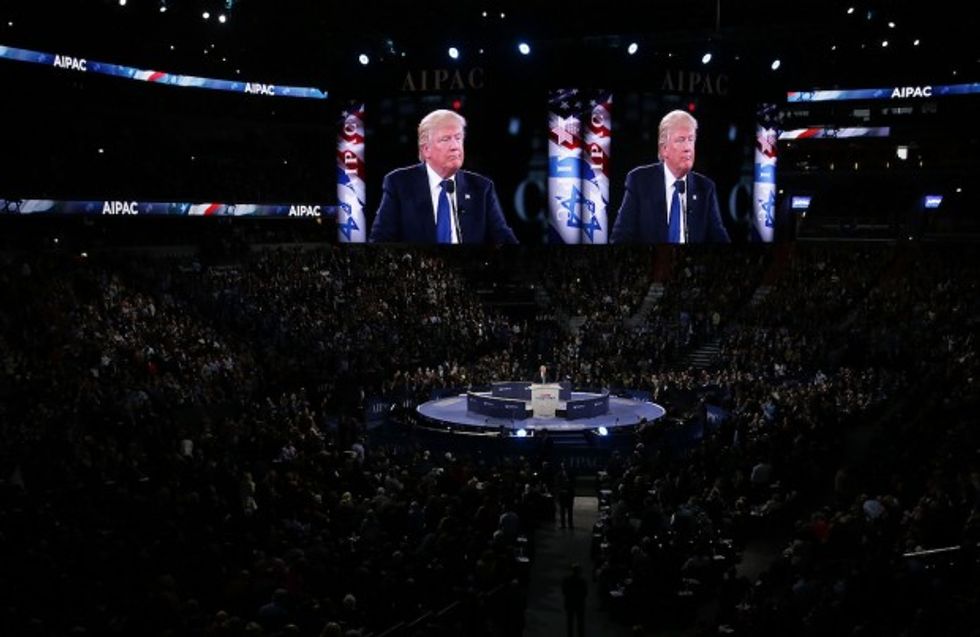 Republican presidential candidate Donald Trump addresses the annual policy conference of the American Israel Public Affairs Committee March 21, 2016 in Washington, D.C. Presidential candidates from both parties gathered in Washington to pitch their plans for Israel. (Photo by Alex Wong/Getty Images)
Trump campaign spokeswoman Hope Hicks confirmed to TheBlaze that was the campaign's official response to Cruz's comments.
Cruz went after Trump Thursday after the brash real estate mogul shared an unflattering photo of his wife on Twitter the night before.
"[L]eave Heidi the hell alone," Cruz warned.
The Texas senator and GOP front-runner have been at each other's throats ever since an anti-Trump PAC posted a negative ad that featured Trump's wife, Melania. Since the ad was released, Trump took to Twitter to pounce on Heidi Cruz and threaten that he will "spill the beans" on her as he erroneously declared that the ad was a product of the Texas senator's campaign.
TheBlaze's Kaitlyn Schallhorn contributed to this report.
—
Follow the author of this story on Twitter and Facebook: