The Pentagon confirmed Friday that a man suspected in a burglary that occurred Thursday in the Hollywood hills is a trained former tactical vehicle driver for the U.S. Marine Corps.
A televised police chase became the big story in Los Angeles Thursday, as news crews and residents observed the elaborate getaway.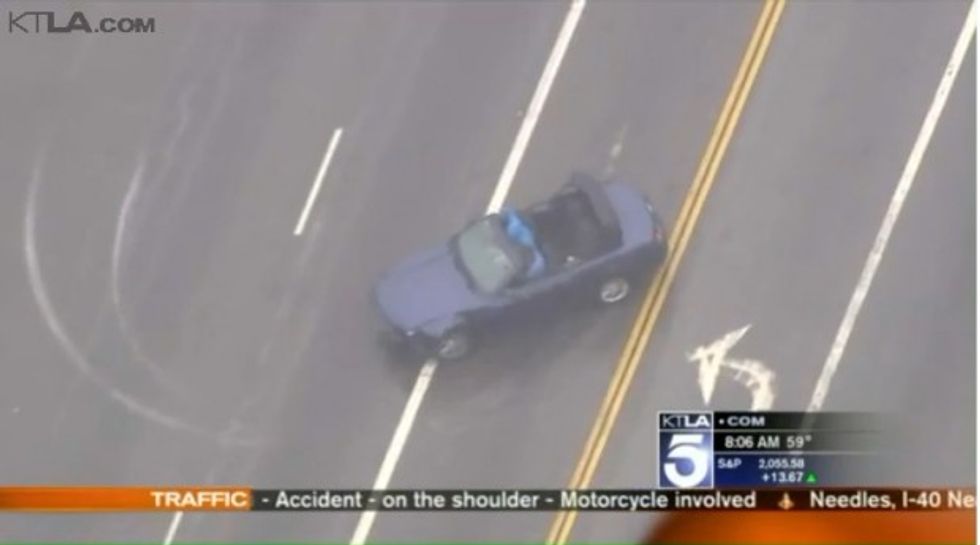 Image source: KTLA-TV
Herschel Reynolds, 20, whom officials Pentagon say was "prematurely discharged" from the Corps in January, spun "doughnuts," dodged a TMZ tour bus and zoomed across Hollywood on a flat front tire before he and his passenger, 19-year-old Isaiah Young, surrendered to sheriff's deputies, the L.A. Times reported. Reynolds was driving a rented Ford Mustang.
According to the U.S. military, the suspected burglar previously served as a motor vehicle operator for the 1st Marine Logistics Group at Camp Pendleton.
The Times reported that DMV records show Reynolds has had his driver's license suspended twice before and had three speeding tickets from 2013 to 2015. His criminal record reveals he was charged with reckless driving in 2015, but the charges were later dropped.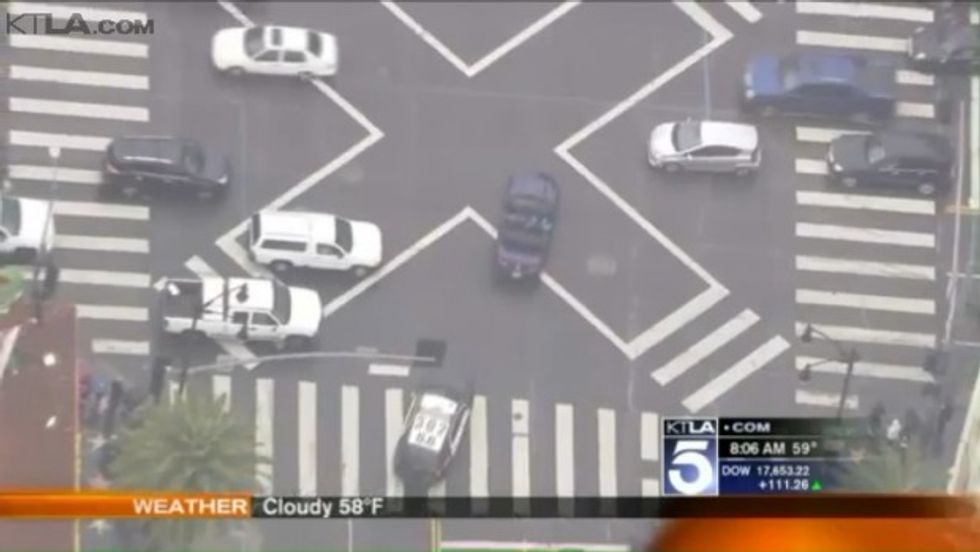 Image source: KTLA-TV
"Reynold's premature discharge and rank are indicative of the fact that the character of his service was incongruent with Marine Corps' expectations and standards," the Pentagon said Friday.
Watch the epic chase recorded by KTLA-TV: