The level of gun-related violence in Chicago has risen to alarming heights, with more than 1,500 shootings so far this year.
An analysis of Chicago crime statistics released in April suggested a direct correlation between the spike in citywide violence and the release of the Laquan McDonald police shooting video in November, as well as the protests, reforms and policing investigations that followed.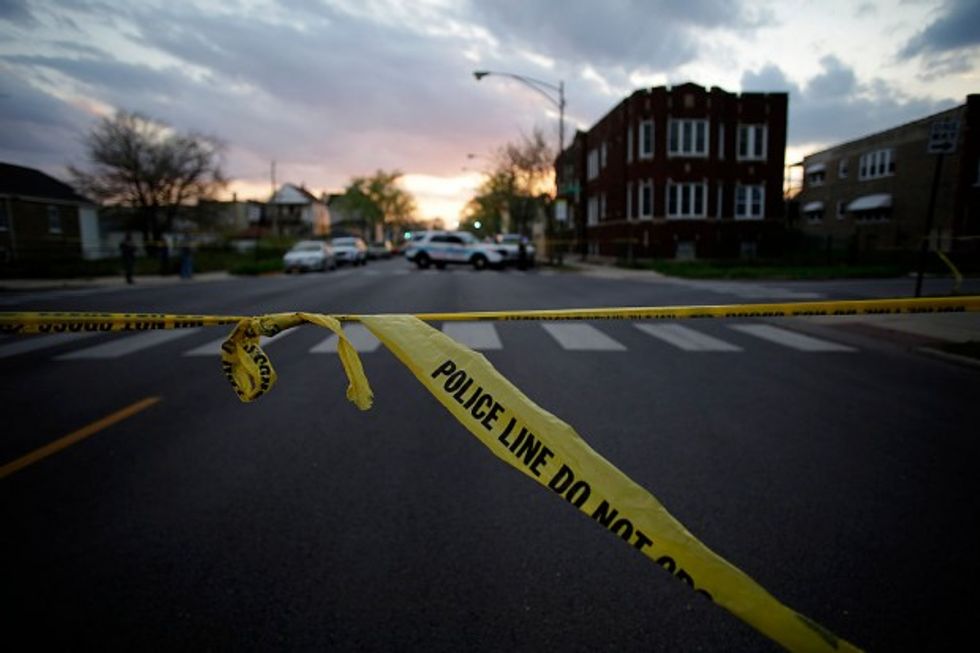 Police crime tape is displayed at the scene where a 16-year-old boy was shot in the head and killed and another 18-year-old man was shot and wounded on the 7300 block of South Sangamon Street on April 25 in Chicago, Illinois. (Joshua Lott/Getty Images)
Earlier this month, a Chicago watchdog group released hundreds of videos of officer-involved shootings following policy recommendation from the Police Accountability Task Force that was adopted by Mayor Rahm Emanuel (D) in February to promote transparency within the city's police department.
Amid accusations of racism and corruption, the public perception of law enforcement has spiraled in such a way that has made many Chicago Police Department officers fearful of doing their jobs.
Speaking on the condition of anonymity, an active-duty CPD officer sat down with Vice News to discuss the challenges currently facing the department.
"It's become more and more difficult to police," he said. "I know a lot of really talented officers [in] the Chicago Police Department that aren't doing anything. They're afraid of being jammed up, meaning sued or fired, for doing their job."
The officer noted that, after the video of former Chicago officer Jason Van Dyke shooting 17-year-old Laquan McDonald in 2104 was released to the public, many officers have backed away from their duties.
"Since that incident occurred, it's become more a state of de-policing than policing now," he said. "And it's tragic."
Watch: