MSNBC anchor Rachel Maddow gave a brutal assessment of the beginning of former President Bill Clinton's speech on the second night of the Democratic National Convention.
Tuesday evening Hillary Clinton became the first woman to secure the nomination of a major party for president of the United States, and Bill Clinton became the first man to endorse his wife for president at a major party's convention.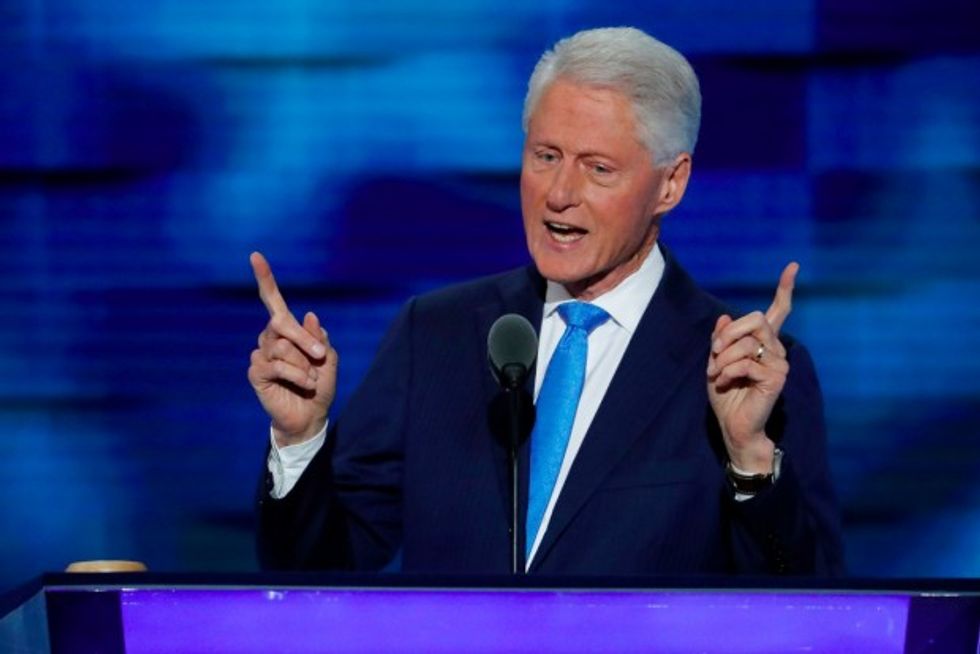 Former President Bill Clinton speaks during the second day of the Democratic National Convention in Philadelphia , Tuesday, July 26, 2016. (AP Photo/J. Scott Applewhite)
"In the spring of 1971, I met a girl," Bill Clinton began his speech about how he met his wife and their subsequent relationship and marriage — leaving out the high-profile sex scandal involving Monica Lewinsky that led to his 1998 impeachment.
But Maddow focused on the initial portion of Bill Clinton's speech, criticizing his use of the words "a girl" and "building her whole political story around her marriage to him" and "being attracted to an unnamed girl and thinking about whether he was starting something he couldn't finish."
For those reasons she described the beginning of his speech as "controversial" and even "shocking and weird."
"Lest there were worries that this was going to be too feminist a convention, that was not a feminist way to start," Maddow continued. "But the end of the speech was really good."
Watch: