A 23-year-old woman fatally shot a man who allegedly attempted to rob her at gunpoint Monday in Glendale, Arizona, according to the Associated Press.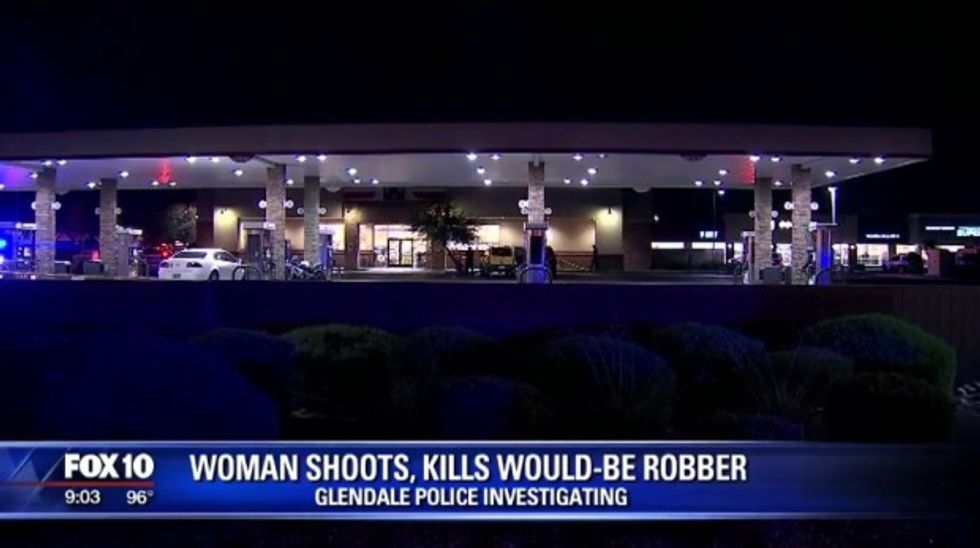 Image source: KSAZ-TV
Carol Miracle and other witnesses reportedly told police that Frank Taylor, 27, approached Miracle near a convenience store and pointed his gun at her head. Fearing for her life, she drew her own handgun and fired a single shot.
According to KSAZ-TV, the Maricopa County Attorney's Office will determine whether Miracle will face charges for the shooting.
Watch below:
—
Follow the author of this story on Twitter and Facebook: