Sen. Jeff Sessions (R-Ala.), a surrogate for Republican presidential nominee Donald Trump, would not "characterize" the behavior described by the candidate in a leaked video tape as "sexual assault" in an interview with The Weekly Standard.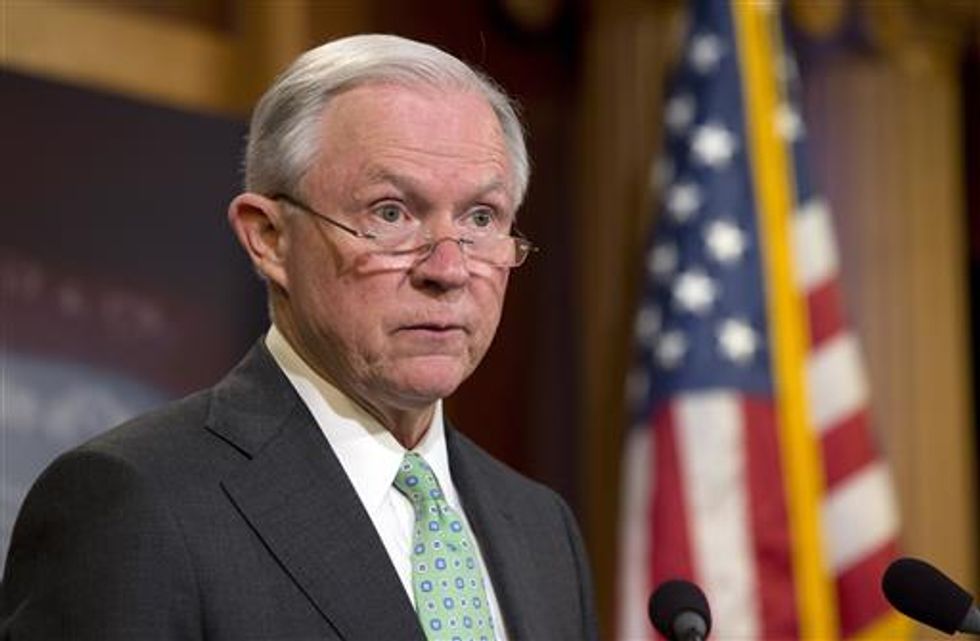 Alabama Republican Sen. Jeff Sessions. (AP)
In a leaked 2005 tape recently obtained by the Washington Post, Trump can be heard saying that he can "do anything" he wants to women because he's a "star," and he will "grab them by the pussy."
Trump has dismissed his remarks as "locker-room banter."
Sessions told The Weekly Standard that Trump used "very improper language, and he's acknowledged that."
John McCormack, a writer for The Weekly Standard pressed, "But beyond the language, would you characterize the behavior described in that [video] as sexual assault if that behavior actually took place?"
"I don't characterize that as sexual assault," Sessions replied. "I think that's a stretch. I don't know what he meant—"
"So if you grab a woman by the genitals, that's not sexual assault?" McCormack interjected.
"I don't know," Sessions said. "It's not clear that he — how that would occur."
According to the Department of Justice:
Sexual assault is any type of sexual contact or behavior that occurs without the explicit consent of the recipient. Falling under the definition of sexual assault are sexual activities as forced sexual intercourse, forcible sodomy, child molestation, incest, fondling, and attempted rape.
Former New York City Mayor Rudy Giuliani, another Trump surrogate, acknowledged that Trump was "talking" about sexual assault on the tape during an interview Sunday on ABC's "This Week."
"You know, whether it happened or not, I don't know," Giuliani said. "And how much exaggeration was involved, I don't know."
—
Follow the author of this story on Twitter and Facebook: