A 65-year-old pro-life activist who was saying the rosary outside a Planned Parenthood in Florida was hospitalized Monday after a man who had apparently accompanied a patient to the clinic came outside and decked him with a punch before delivering another blow.
The incident follows two recent physical attacks on pro-life activists:
What are the details of the Florida incident?
A male exited the Planned Parenthood building and crossed the street to take photos of the group of about 10 protesters by the building, Carol Gentile, one of the regular protesters, told the Naples News.
The male then approached Joe Alger — who was saying the rosary — and got close to the 65-year-old's face and knocked him to the ground with a punch, Gentile added to the News, noting that the attacker followed that with a second punch.
"I have never ever seen this type of aggression or fighting [here]," Gentile told the News. "It is a peaceful protest."
Witness Mary Clair Dant told the paper she heard "bone on bone" when the punches were being delivered.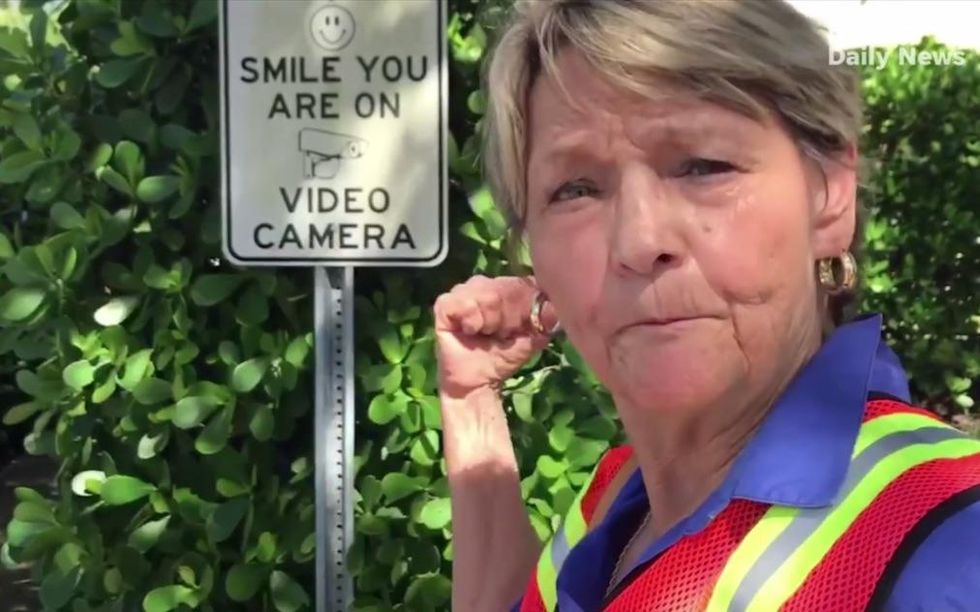 Mary Clair Dant describes the punches. (Image source: Naples Daily News video screenshot)
Other witnesses corroborated Gentile's account, the paper said, and noted the attacker used obscene language and gestures.
A sheriff's deputy later escorted a man fitting witnesses' description of the attacker from the North Naples clinic into the back seat of a patrol car, the News reported, adding that he wasn't in handcuffs, and there were no arrests.
Alger told the paper he wasn't going to press charges. "It's a painful situation, and I'm not going to make it any worse." he said.

What did Planned Parenthood have to say?
Planned Parenthood spokeswoman Sarah Scully told the News that clinic staff is cooperating with authorities.
"Nothing is more important to us than the health and safety of all people, and we remain focused on fulfilling our mission of delivering high-quality health care to our community, no matter what," Scully said in a statement, the paper said. "There was an unfortunate incident at our Naples health center today when a fight broke out between a trespassed protestor and a patient's support person. Our staff responded to the safety needs of both parties and our patients and are now working with the Naples police to handle any follow up."
Paul Van Valkenburg, a volunteer escort with Planned Parenthood, told the News that the punching victim earlier had trespassed on Planned Parenthood property, and sheriff's office was initially called — and then called a second time in response to the attack.