What's the background?
Smollett was arrested and charged with felony disorderly conduct in February for filing a false police report, the Cook County State's Attorney's Office said, stemming from his claim that he was the victim of a racist, homophobic attack by masked men who yelled "MAGA country" — a reference to President Donald Trump's 2016 campaign slogan, "Make America Great Again" — and put a noose around his neck and poured liquid on him that smelled like bleach.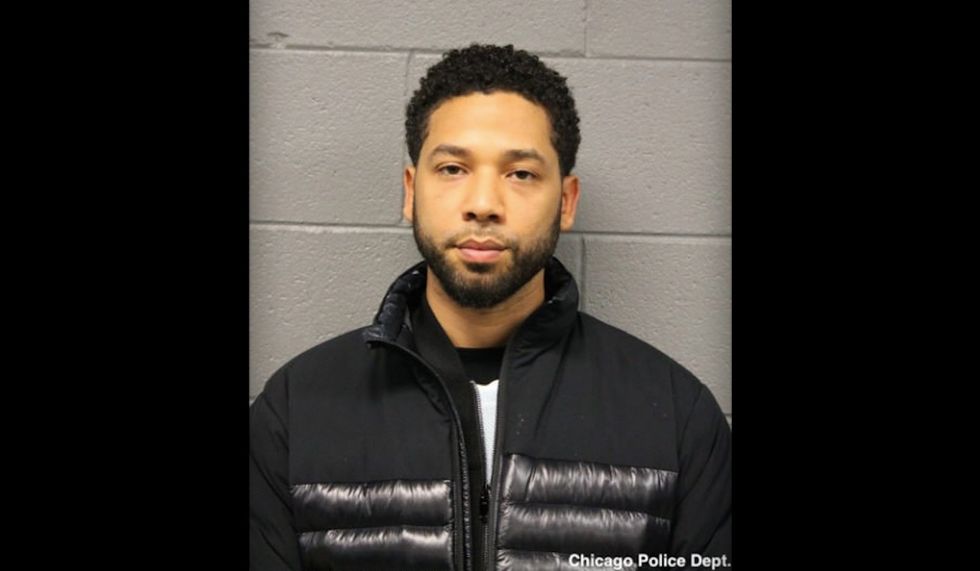 Image source: Chicago Police Department
The alleged attack took place on a Chicago street at 2 a.m. Jan. 29 amid near-zero temperatures; no video of the alleged attack has been found.
Chicago Police Superintendent Eddie Johnson brutally took Smollett to task after his arrest, saying the actor "took advantage of the pain and anger of racism to promote his career."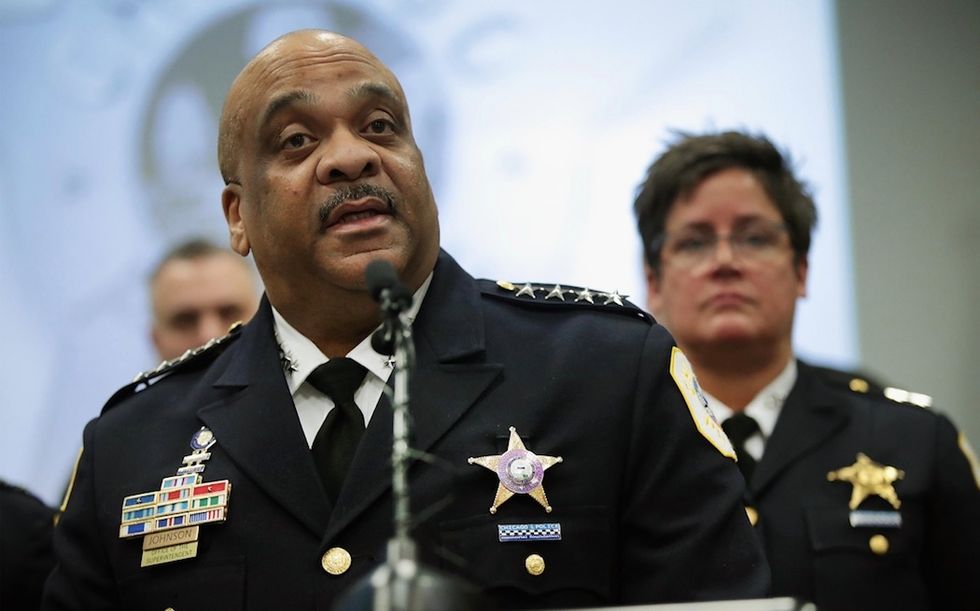 Photo by Scott Olson/Getty Images
Johnson also said Smollett paid Nigerian brothers Ola and Abel Osundairo $3,500 with a check to pull off the "staged" attack. An attorney for the Osundairo brothers said Smollett betrayed their trust:
Attorney for brothers in Smollett case: Jussie betrayed their trustyoutu.be
A grand jury in early March indicted Smollett with 16 counts of disorderly conduct in connection with the staged-attack allegations. But a few weeks later all the charges against Smollett were dropped.
"After reviewing all of the facts and circumstances of the case, including Mr. Smollett's volunteer service in the community and agreement to forfeit his bond to the City of Chicago, we believe this outcome is a just disposition and appropriate resolution to this case," the Cook County State's Attorney's office stated in an email, WBBM reported. Smollett's community service reportedly included volunteering with Jesse Jackson Sr.'s Rainbow/PUSH Coalition for "several hours" over the course of two days.
Then-Chicago Mayor Rahm Emanuel angrily blasted the dropped charges against Smollett and called it "not on the level."
Associations from every police department in Cook County announced "no confidence" in Cook County State's Attorney Kim Foxx. In addition, the Illinois Prosecutors Bar Association accused Foxx of making "repeated misleading and deceptive statements to the public" and having "failed in her most fundamental ethical obligations to the public."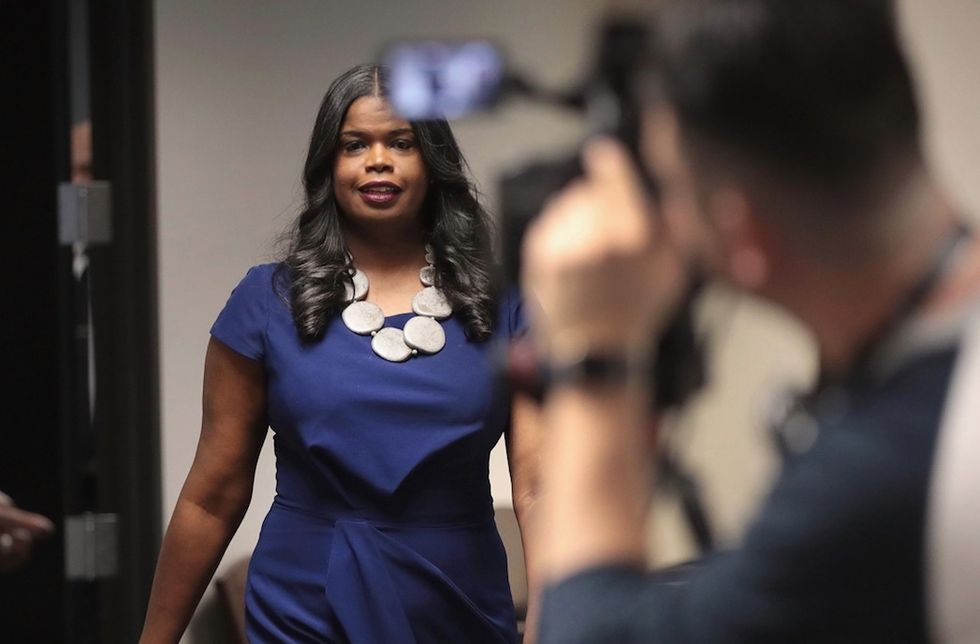 Photo by Scott Olson/Getty Images
It was widely reported that Foxx recused herself from the Smollett case after rumblings that she interfered in the investigation — but then it came to light that she never actually recused herself at all.
Foxx also wondered whether racism and sexism was behind criticism against her: "As someone who has lived in this city, who came up in the projects of this city to serve as the first African American woman in this role, it is disheartening to me, that when we get in these positions somehow the goalposts change."
Finally in June, Toomin ordered the appointment of a special prosecutor, saying "the unprecedented irregularities identified in this case warrants the appointment of independent counsel to restore the public's confidence in the integrity of our criminal justice system."