A New York state high school principal has been replaced after blasting the "conservative, MAGA hat-wearing culture" in her district, the Watertown Daily Times reported.
Emily Wemmer, the former principal at Sandy Creek High School, ruffled more than a few feathers among some parents last month with her Facebook comments, the paper said.
What did she say?

"It's hard when you're fighting against an intrenched [sic] conservative, MAGA hat-wearing culture," she wrote in one post, the Daily Times reported.
"MAGA" — as we've all come to learnover and overwith gusto — is the acronym for President Donald Trump's 2016 campaign slogan "Make America Great Again." Those words have been affixed on red baseball caps, and the piece of clothing has since become a lightning rod for leftists.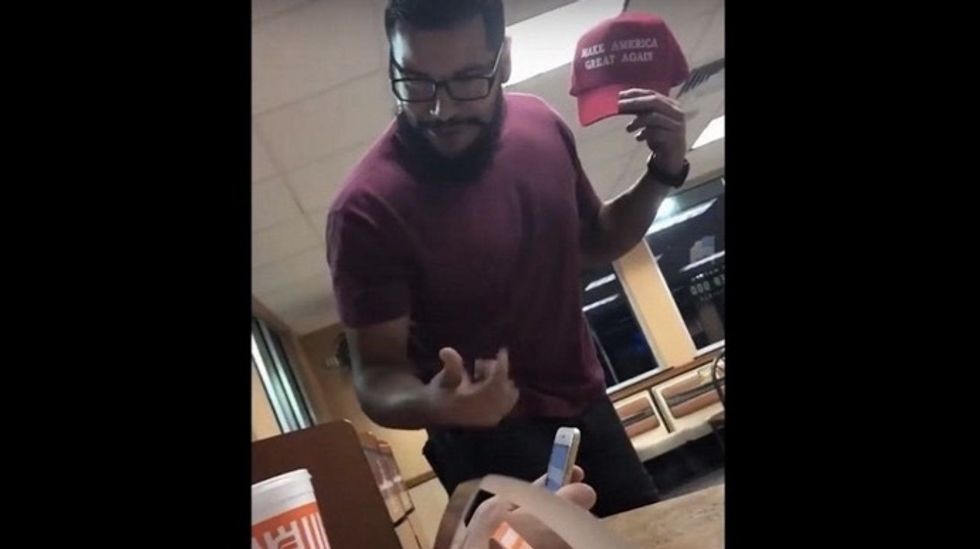 Image source: YouTube screenshot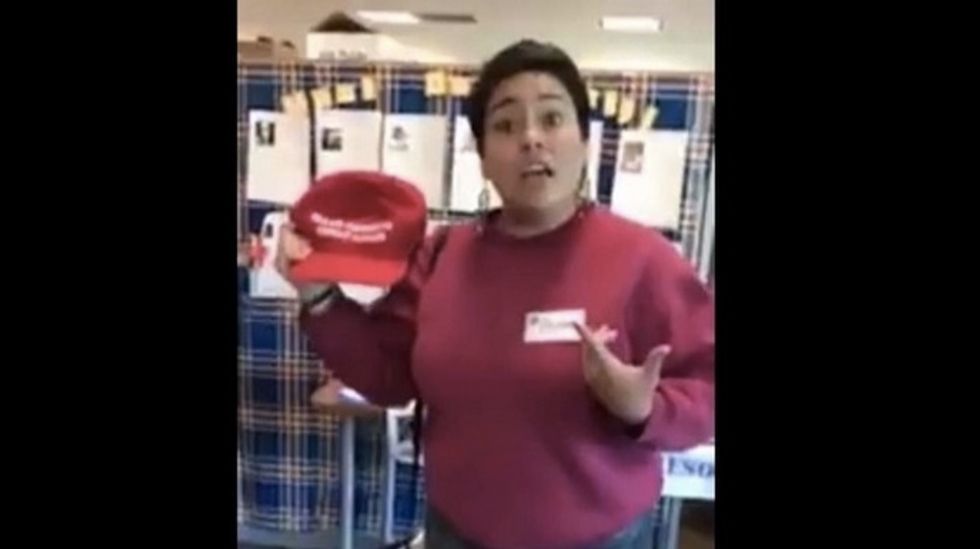 Image source: YouTube screenshot
Wemmer also complained about the treatment of women and girls in the district, the paper said, adding that some parents came to her defense and said she was speaking up for students.
"This is a VERY traditional, conservative district," Wemmer wrote in one post, the Daily Times reported. "I have learned myself that men feel totally entitled to manhandle women whenever. Girls are also expected to be passive. If I don't teach my girls anything else I hope that it is that they can live independently and choose if they want to be in a relationship or not. The mama bear comes out in me when I hear reports of abuse like I heard today."
She also claimed that "fathers of students will often try to intimidate me physically" and "even some male students will try the intimidation BS ... I've been asked if I'm a lesbian or married as if those are the only possibilities for a woman," the paper added.
What was the result?
Wemmer apologized in a statement posted on the district's website, the Daily Times reported, in which she said her comments were misinterpreted as disparaging and disrespectful to the community and that they were intended as private but became public after her account was hacked.
Sandy Creek Superintendent Kyle Faulkner said Tuesday that the Board of Education appointed retired high school principal Maureen Shiel as interim principal, the paper reported.
But she's still a district employee

Faulkner said in a Wednesday statement on the district's web site that "Ms. Wemmer is a valuable member of the administrative team here at the Sandy Creek Central School District and continues to be employed as an administrator doing valuable and important work for the District. Ms. Wemmer has not been terminated by the District and the Superintendent has not taken nor recommended that such action be taken."
(H/T: EAGNews)