A Catholic university in Wisconsin removed a mural Sunday evening which celebrated a convicted cop killer currently placed on the FBI's most wanted list.
Suspended Marquette University professor John McAdams wrote over the weekend about the mural honoring Assata Shakur, a former Black Panther who was convicted of murdering a New Jersey state trooper before fleeing to Cuba.
The Marquette Gender and Sexuality Resource Center had put up a mural that included two of his quotes.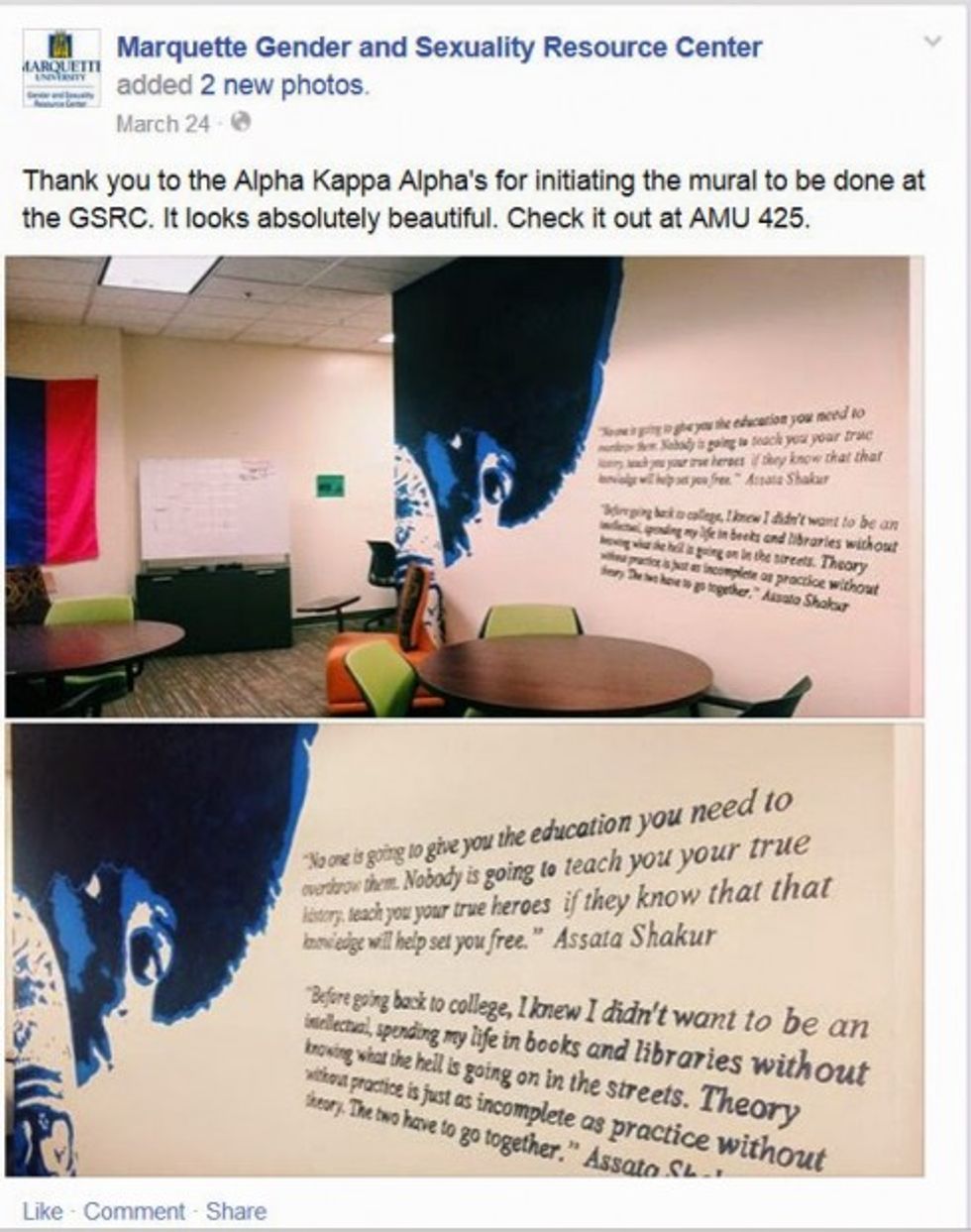 Image source: Facebook via John McAdams
The university issued a statement Sunday claiming that the "university's senior leadership just became aware" of the mural "displayed in a remote area of campus."
"This is extremely disappointing as the mural does not reflect the Guiding Values of Marquette University. It is being removed immediately," the school said. "We are reviewing the circumstances surrounding the mural and will take appropriate action."
The university said Monday that the mural had been removed late Sunday.
McAdams told Fox News Monday that he learned about the Mural when the Center "bragged about it" on Facebook.
"I didn't do any brilliant investigative journalism, I just read the Facebook page," he said.
(H/T: Weasel Zippers)
—
Follow Oliver Darcy (@oliverdarcy) on Twitter