A Royal Canadian Mounted Police officer was shocked by what he saw inside the vehicle of a driver he stopped for speeding near Calgary, Alberta, on Tuesday.
Sgt. Darrin Turnbull got out of his patrol car and walked up to the driver's window. As he began talking with the driver, it quickly became apparent that this was no ordinary stop.
In the back seat of the car, next to a child's car seat, was a cardboard box. But it wasn't just a cardboard box. The officer noticed that something – or rather someone – inside the box was moving, CTV reported.
"I asked what was in the box and I was shocked when I saw a child's hand pop out and wave," Turnbull said.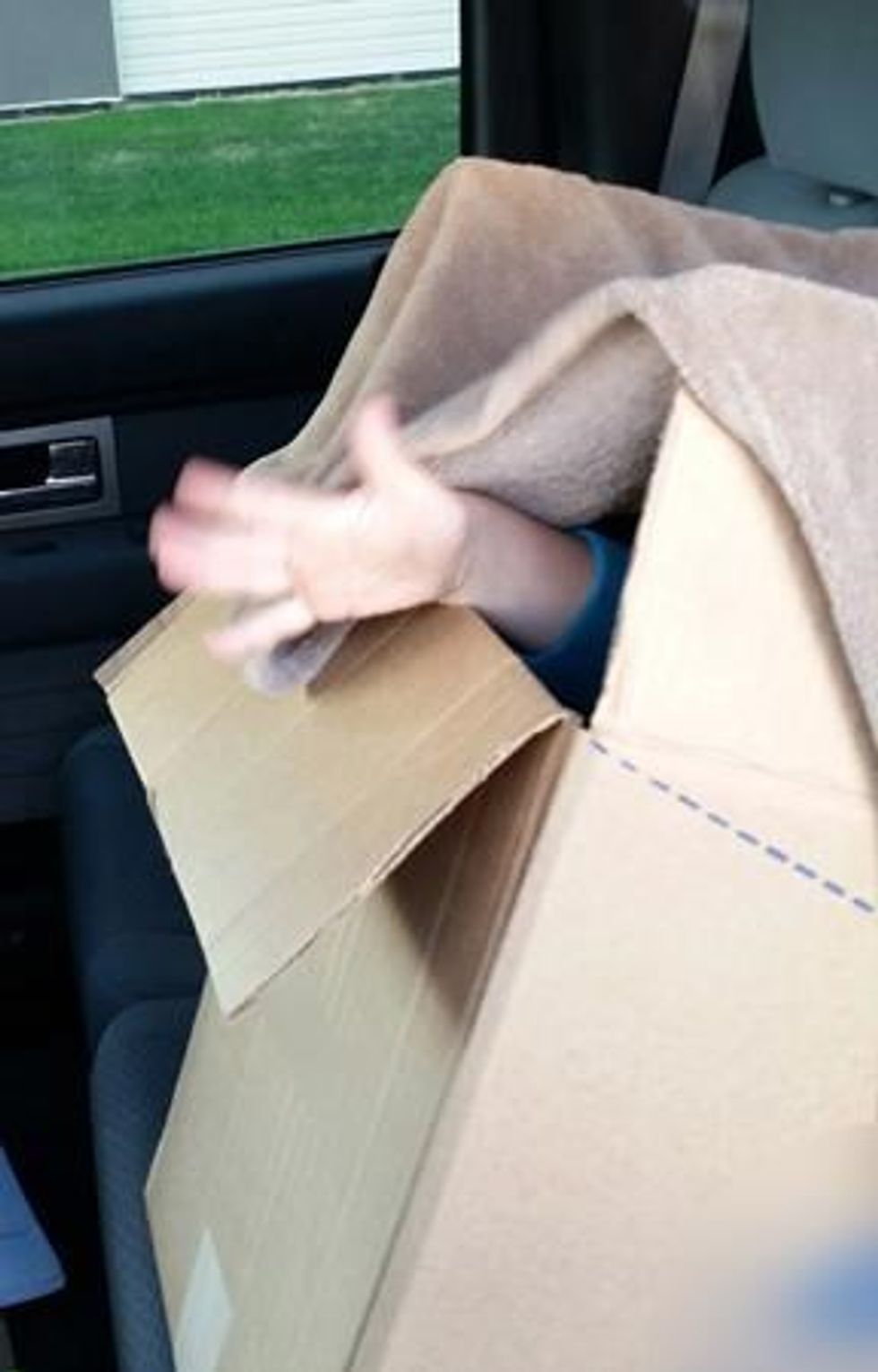 Image source: CTV
The driver, whose name was not released to protect the identity of the child, told the officer that the child refused to stay in the car seat for want of playing in the box next to it, making it "obvious" who was in charge of things in the vehicle.
"I know it is sometimes easier to just give in, but when it comes to safety of a child, the adults and not the kids must be in charge," Turnbull said.
The officer didn't fall for it, and wrote the driver a $135 ticket.
(H/T: GlobalNews.ca)
–
Follow Jon Street (@JonStreet) on Twitter