At least three strange black balls have appeared out of no where in fields near rural villages in Spain, prompting concern from residents about what the objects could be.
Spain's Civil Guard first tweeted a news story about an orb being found at the beginning of the month. The story from La Verdad (translated via an unofficial translation) reported the first one being spotted a few kilometers from Mula.
The Spanish news site described the object as "a kind of sphere, consisting of a black material, entirely hollow, weighing between 15 and 20 kilos and had a diameter of about 70 centimeters."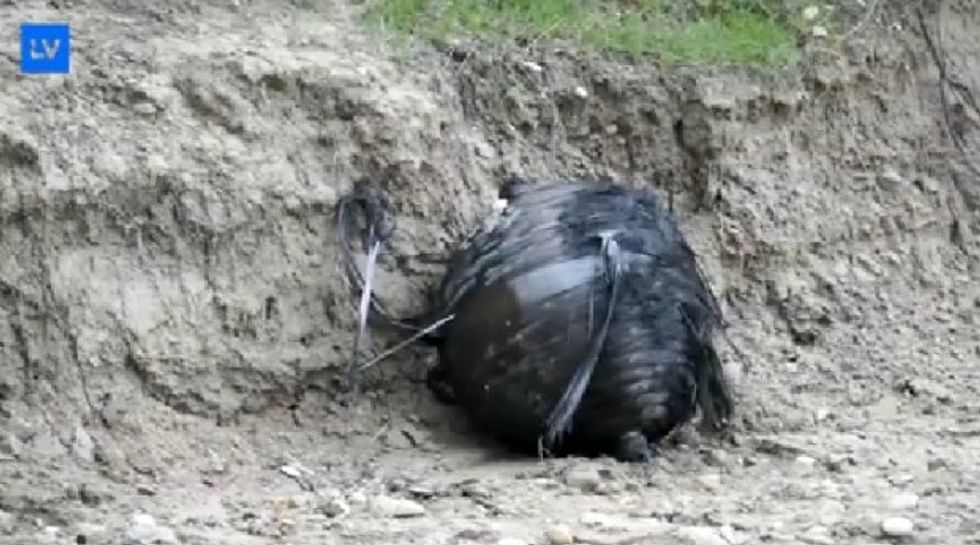 Image source: La Verdad video
The locals who found the black sphere said they didn't see any footprints in the muddy field around it, suggesting it had fallen from the sky.
Other sightings followed a few days later in the nearby town of Calasparra and most recently Villavieja.
20 Minutos (translated via an unofficial translation) carried a story by the Europa Press, which reported that the country's Civil Guard had a team test the objects for any threat of biological, radiological, nuclear or chemical contamination potential. Thus far, the civil guard told the Press they believe the orbs to be space junk.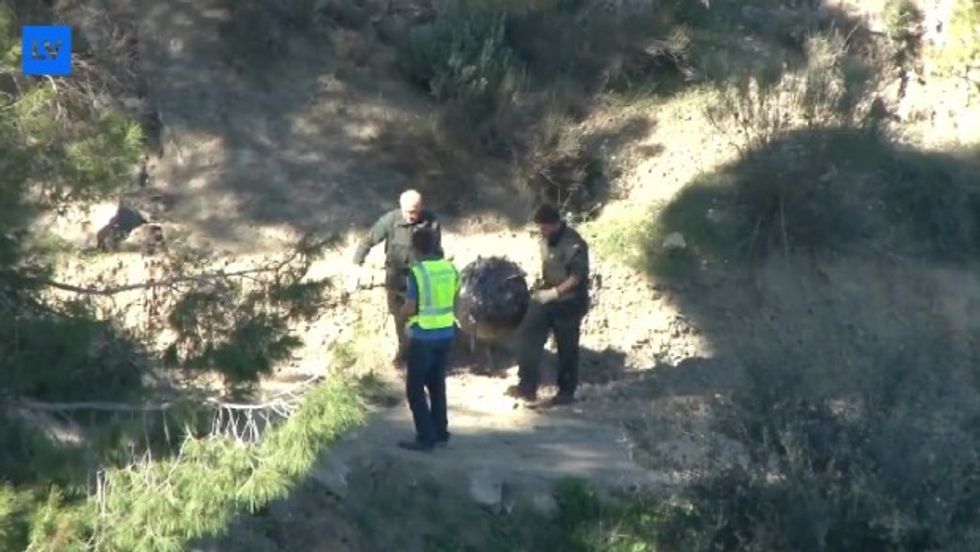 Image source: La Verdad video
La Verdad reported someone speculating that the object could be a "pressure vessel for gas (COPV), possibly a space station. These objects are made of a material as strong survive almost intact reentry into the earth and even catastrophic explosions."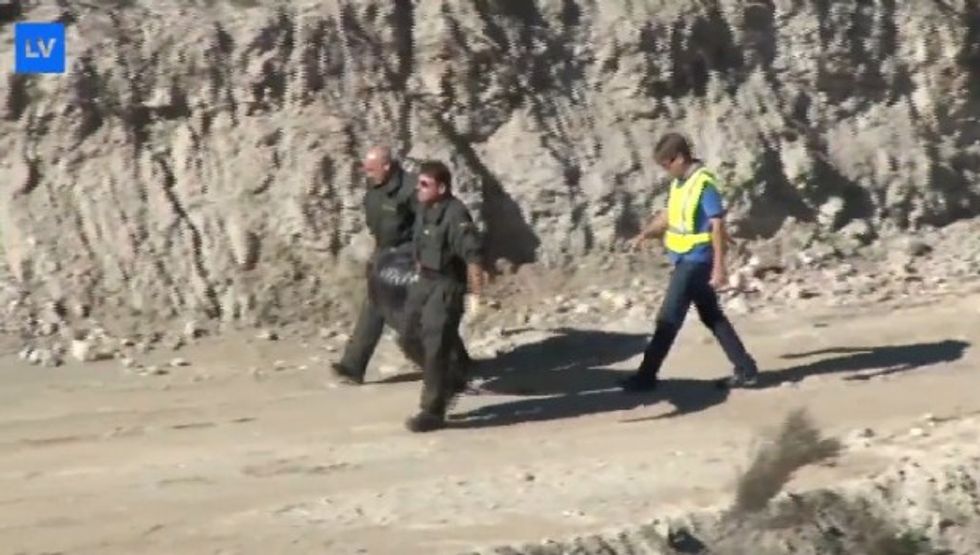 Image source: La Verdad video
A somewhat similar looking object, though not black, was discovered in Nambia a few years ago. At the time, it was identified as likely a fuel tank to supply unmanned rockets.
Watch this video from La Verdad with footage of one of the objects being recovered by the authorities:
The mayor of Calaspara though told the Press he's still disturbed by the "lack of information" from the authorities on the case.
"I think it is a more serious issue than it seems, and citizens are concerned about what is happening and deserve an explanation," Jose Velez said, according to the Europa Press.
(H/T: Daily Mail)