Several families in Ferguson, Missouri, were awoken by police and first responders Christmas morning with some unexpected news.
"It's the police," an officer said after knocking on one door. "We have a present for you."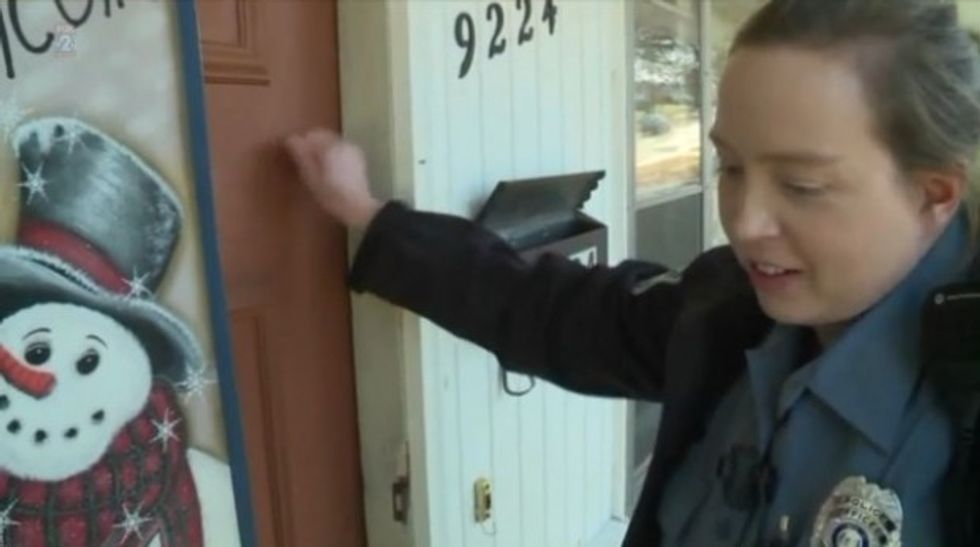 Image source: KTVI-TV
Over the past few weeks, a group of firefighters, social workers and police officers had compiled a list of families that they thought could use some extra Christmas cheer, KTVI-TV reported.
When the first family finally opened the door after rushing to get ready, a 6-year-old shed light on the family's last year.
"I broke my back and I was paralyzed in my legs so I can't walk," the girl, Mikenzie, told KTVI.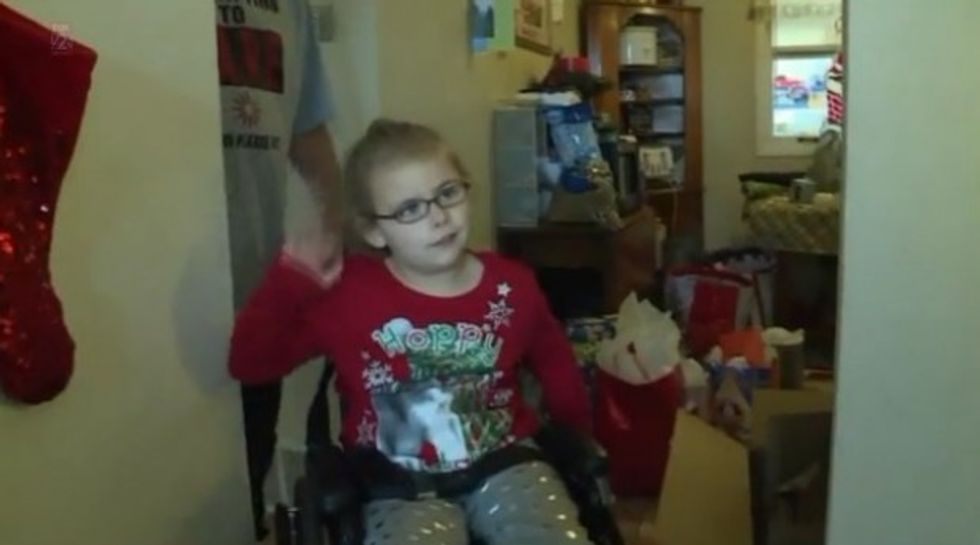 Image source: KTVI-TV
But use of her legs isn't what she regrets most from the August accident.
"What I miss most is my uncle," the girl said. "He died in the car accident."
The group of first responders, called "Team Bully Response Squad," is led by officer Sean Wade. He said Ferguson officer Tammy Fischer helped him find families to surprise by reaching out to various schools and organizations.
—
Follow the author of this story on Twitter and Facebook: