A political science professor at Long Island's Stoney Brook University believes the statistical odds of businessman Donald Trump becoming the next president are between 97 and 99 percent.
That professor, Helmut Norpoth, says his statistical forecast model shows the Manhattan mogul's chances of beating Democratic front-runner Hillary Clinton are at 97 percent, while his chances of defeating Bernie Sanders are at 99 percent. Overall, the model predicts that there is a 61 percent chance that a Republican will win the White House in November.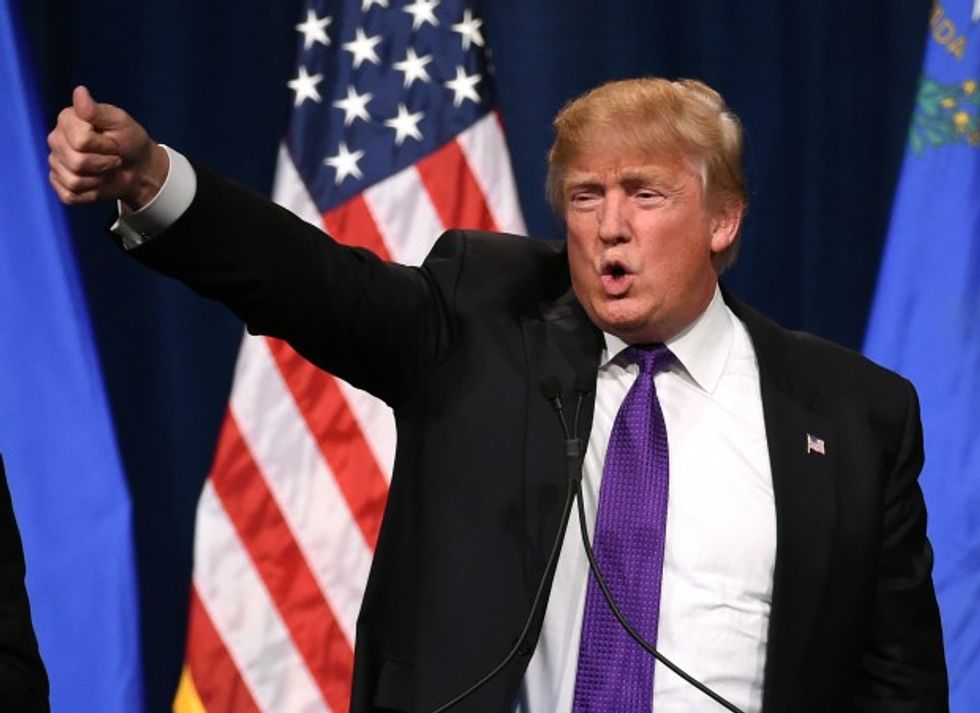 Donald Trump speaks at a caucus night watch party at the Treasure Island Hotel & Casino Tuesday. (Getty Images/Ethan Miller)
Norpoth, who announced his model's results earlier this week, says his model is very accurate — and has been for 104 years. The statistical model, which uses a candidate's performance in their party's primary in addition to electoral cycle patterns, has correctly predicted the general election outcome for every presidential election dating back to 1912.
There is only one exception to the model's accuracy: The 1960 presidential election. This gives the model an accuracy rating of 96.1 percent.
"The bottom line is that the primary model, using also the cyclical movement, makes it almost certain that Donald Trump will be the next president," Norpoth told the school's newspaper, The Statesman, adding the disclaimer, "if he's a nominee of the [Republican] party."
[sharequote align="right"]"Take it to the bank."[/sharequote]
When broken down, Norpoth's model predicted that in a general election match-up between Trump and Clinton, Trump would receive 54.7 percent of the popular vote, while Clinton would win 45.3 percent.
"This is almost too much to believe," Norpoth said during his announcement. "Take it to the bank."
In contrast, the model predicted that if either Texas Sen. Ted Cruz or Florida Sen. Marco Rubio were the GOP nominee, Clinton would narrowly edge out both candidates in a general election match-up — albeit by very small margins, about .3 percent.
(H/T: Daily Caller)
–
Follow the author of this story on Twitter and Facebook:
[facebook //www.facebook.com/plugins/like.php?href=