Despite the release of the 2005 tape of Donald Trump's explicit comments about women, the Republican National Committee is standing behind it's nominee for president, Reince Priebus said Monday.
In an emergency phone call with 168 members, the RNC chairman assured, "Nothing has changed in terms of our support for the nominee."
"Over the last 24 to 48 hours there have been a lot of false rumors that we didn't want to engage in," he said, according to a Politico report.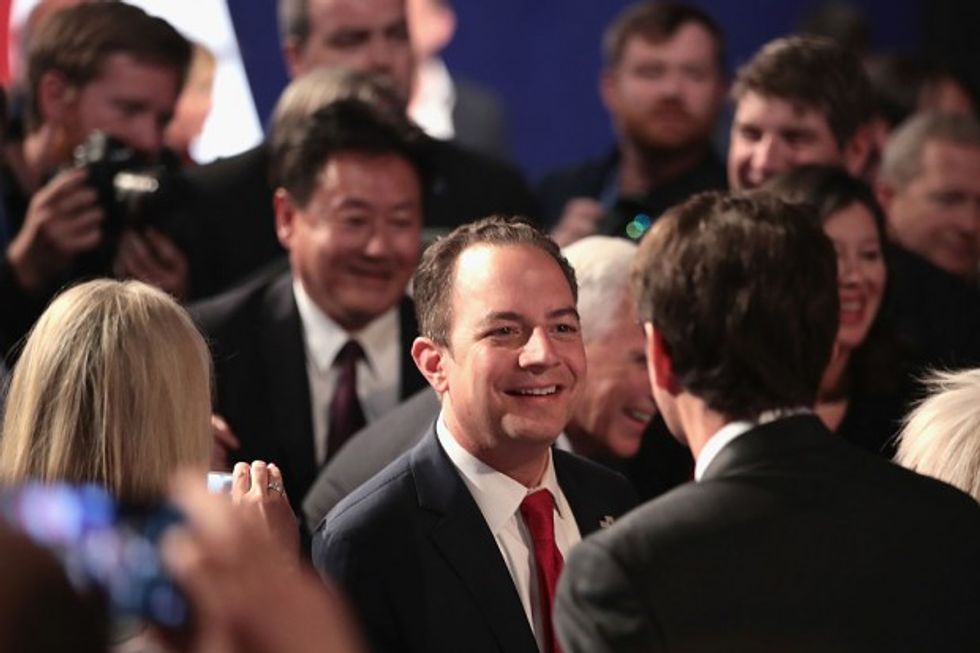 Drew Angerer/Getty Images
Priebus said Trump's Friday night video apology for the ordeal was "heartfelt," and asserted "the issue was taken care of at the debate." But not everyone sees it that way.
House Speaker Paul Ryan (R-Wis.), the highest ranking Republican in the country, said hours before the call that he will no longer defend Trump, but will instead focus on down ballot races in an effort to maintain GOP control in Congress. While he didn't pull back his endorsement, Ryan told party members "to do what's best for you in your district" regarding Trump.
In typical fashion, Trump fired back, taking to Twitter to say the speaker "should spend more time on balancing the budget, jobs and illegal immigration and not waste his time on fighting Republican nominee."
However, despite the turmoil within his own party, Priebus plans to stay the course, no matter how tumultuous.
"No mechanism exists," Priebus said of rumors that Trump could be replaced as the Republican standard-bearer, adding that doing so would be "impractical" at this point.
The RNC leader insisted the party is in "full coordination" and has a "great relationship" with Team Trump.