Jahangir "John" Turan, a New York City art gallery owner, said a gang of teenagers beat him up on a Manhattan street for wearing a "Make America Great Again" hat, WNYW-TV reported.
As TheBlaze has previously reported, the MAGA hat — the iconic symbol of Trump's 2016 presidential campaign — has become a lightning rod for leftists who've flipped out at MAGA-hat wearers, yanked or knocked the caps from their heads, or actually stole them as video recorded the incidents.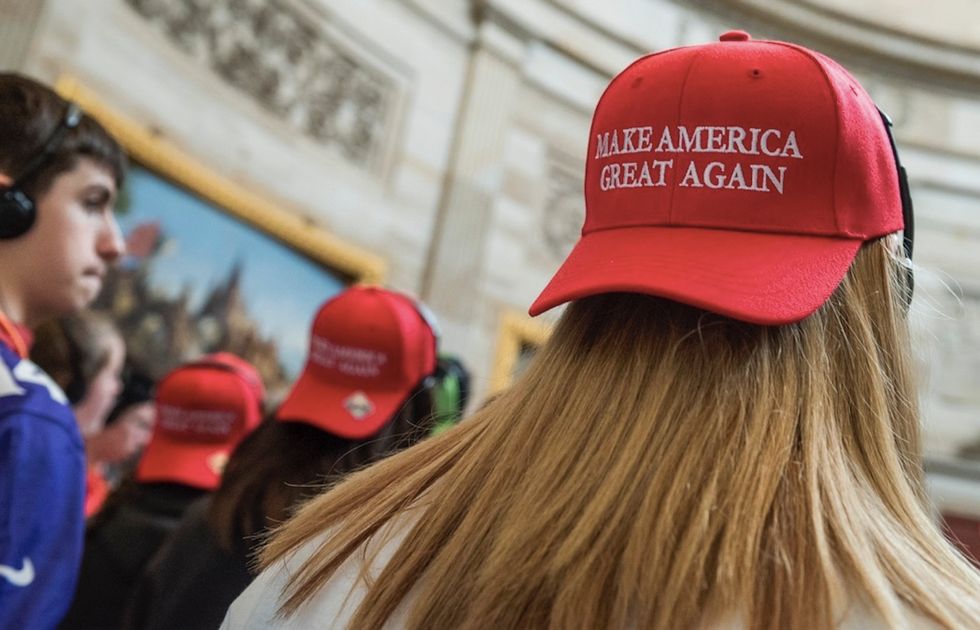 Photo By Tom Williams/CQ Roll Call
What allegedly happened in this case?
Turan, 42, told the station he was wearing a MAGA hat he bought Tuesday at Trump Tower, and later on that day he was walking along Canal Street when a group of about 15 "kids" yelled "F*** Trump!" and stomped on him.
WNYW reported that one of the culprits smashed Turan's head into a scaffold, and he suffered a fracture in his cheek and a badly swollen eye. The station said an eye specialist will determine if he sustained any permanent damage to his sight.
'I love President Trump'
"I love President Trump," Turan told WNYW. "I think he's doing a great job."
Turan held a Thursday afternoon news conference during which he demanded that New York City police find those responsible for the attack, the station said.
Will he wear the MAGA hat again in the city?
Apparently the attack impacted Turan beyond his physical injuries, as he told WNYW he'll now think twice before wearing the MAGA hat in New York City again.
"It's sad to get beat up for wearing this hat," he added to the station. "This is America."