Internet-news mogul Matt Drudge turned to Twitter Wednesday to theorize that Hillary Clinton wears a wig, a claim that was almost immediately refuted by her New York hair stylist.
"Can we talk about Hillary's wig?" Drudge asked in the first of a flurry of tweets.
"Human or Synthetic?" he asked in another.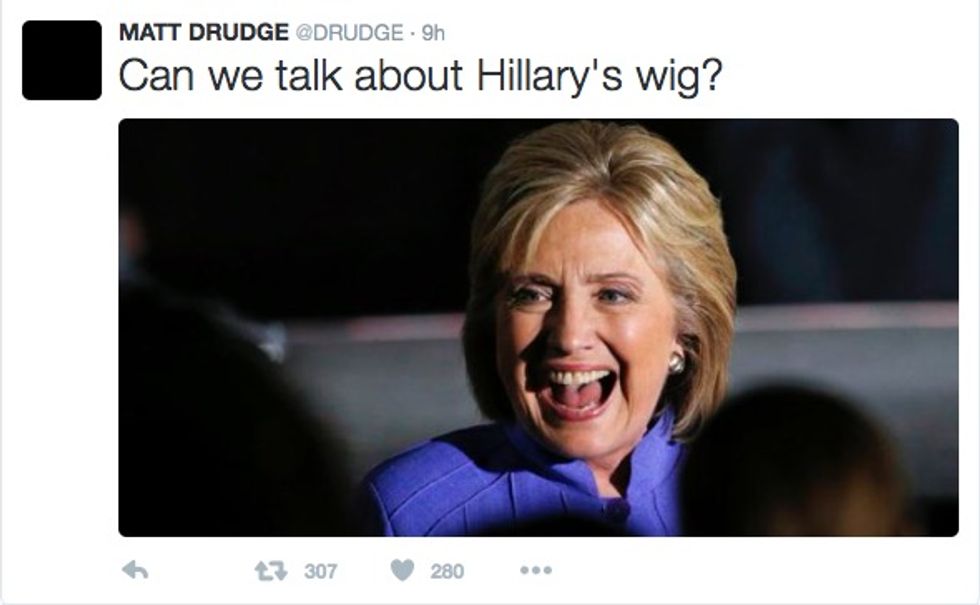 Image source: Twitter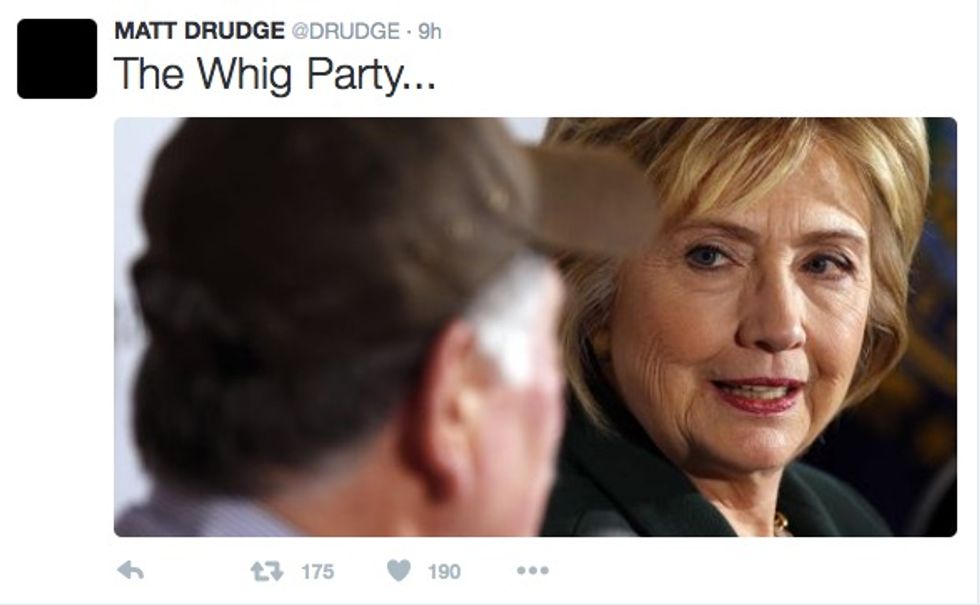 Image source: Twitter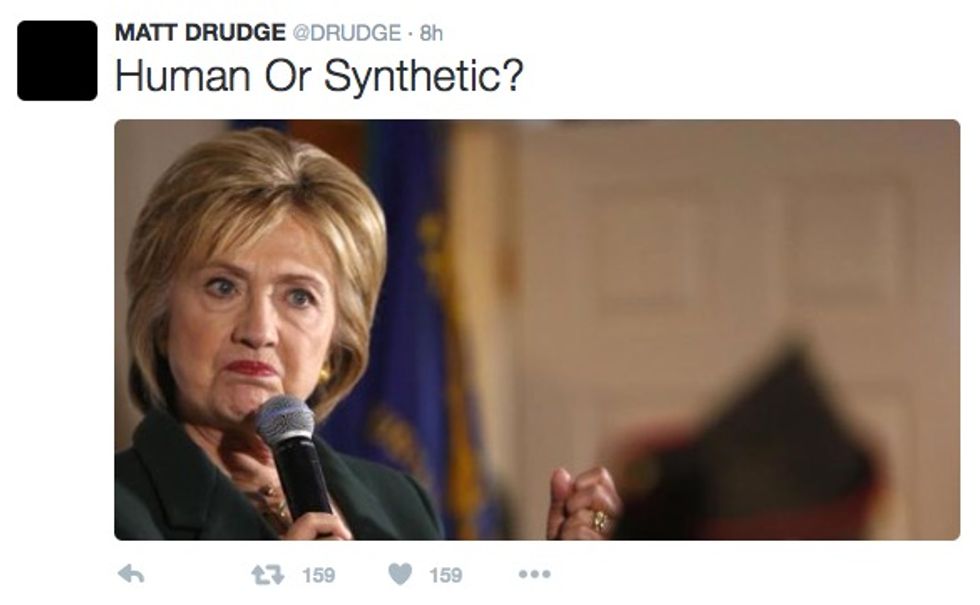 Image source: Twitter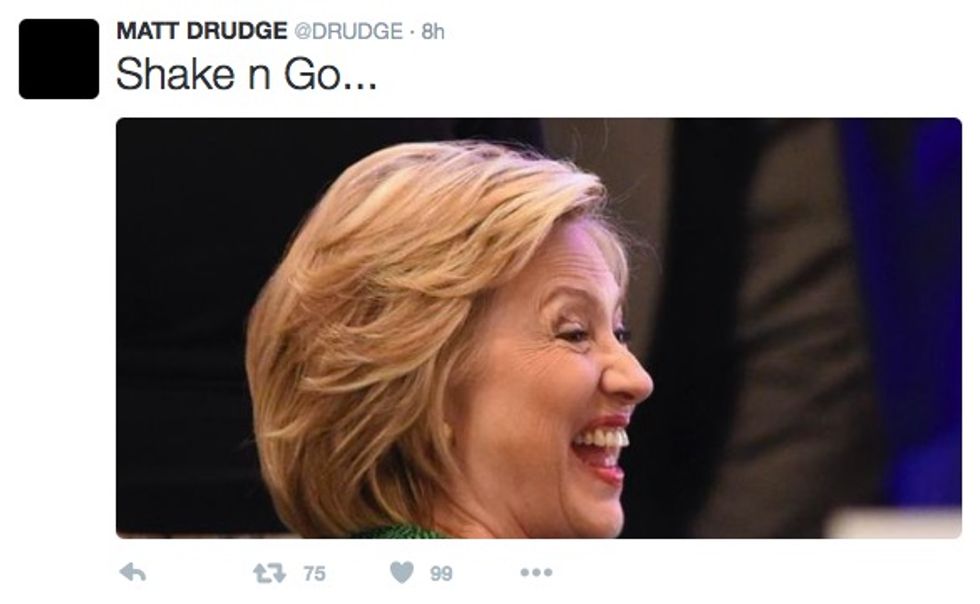 Image source: Twitter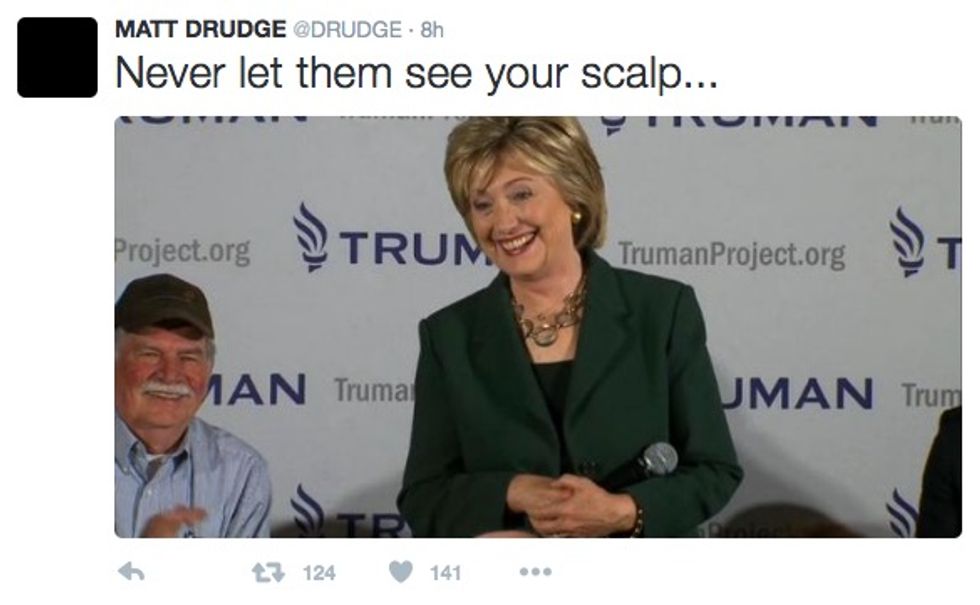 Image source: Twitter
The Drudge Report founder even went as far as to float the theory by making it the banner story on his popular website.
"Wigged Out: Hillary Gives Up Hair Battle," the headline said.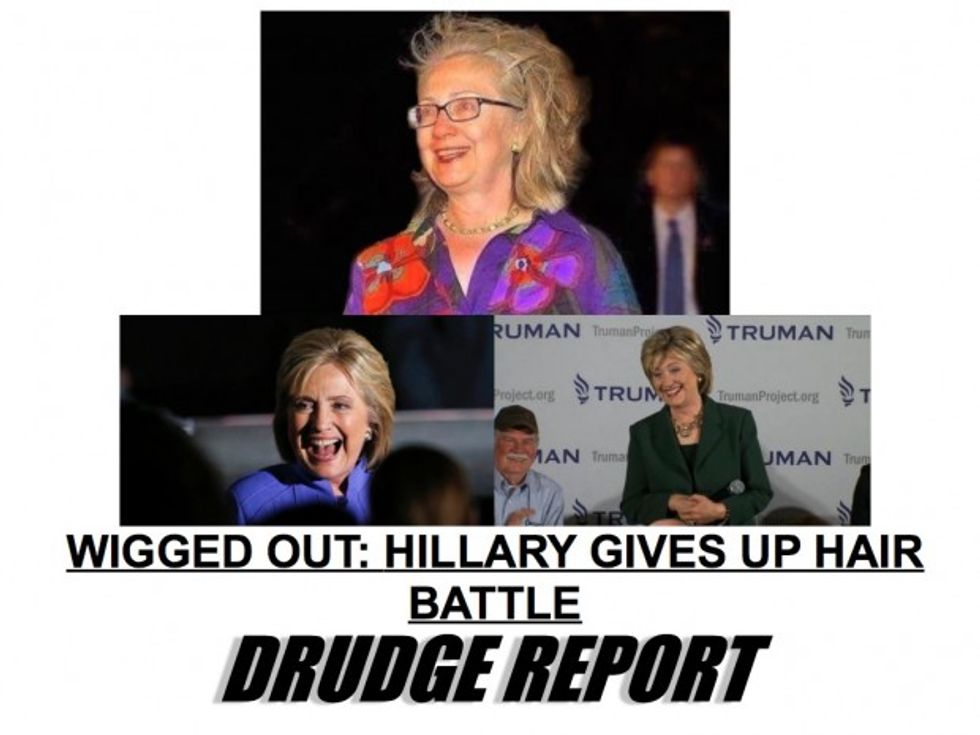 Image source: Screen grab
Hours later, the claim was refuted by Clinton's Chappaqua hair stylist.
"You guys are so funny," Santa Nikkels, owner of Santa's Hair Salon, told People Magazine. "She has the most amazing hair in the world."
Asked directly by the celebrity news outlet, Nikkels said the 68-year-old likely Democratic nominee does not wear a wig.
"Not at all," she insisted.
This is not the first time Drudge has targeted Clinton for a health-related matter. In October, he said the "biggest revelation" from her 11-hour marathon testimony before the House Select Committee on Benghazi was her "coughing fit" and "slow speaking" that was "obviously induced by meds." Earlier this year, Drudge also called Clinton "sick" multiple times in a rare interview with conspiracy theorist Alex Jones.
—
Follow the author of this story on Twitter and Facebook: