Republican nominee Donald Trump and Democratic nominee Hillary Clinton are set to face off in their third and final debate Wednesday evening in Las Vegas — and the biggest question of the night is whether the odds are stacked against Trump.
The GOP hopeful has made a point this week of protesting what he calls a "rigged" election system, as evidenced by a media that's biased in favor of his opponent as well as a nebulous charge of possible tampering with vote tallies at polling places.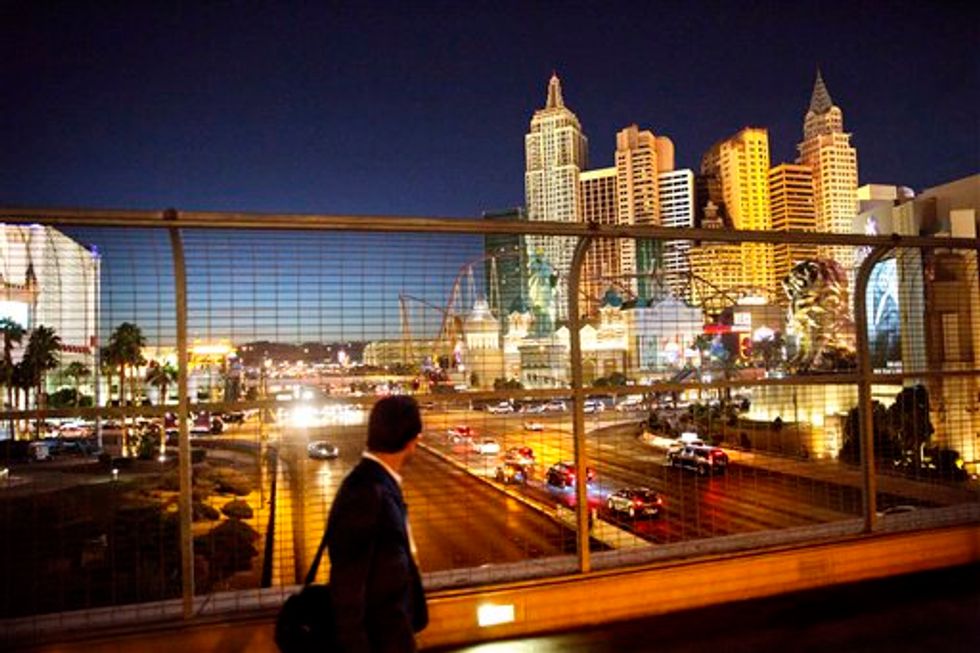 The Las Vegas Strip is seen in the background as a pedestrian passes by. (AP/David Goldman)

But Trump will also need to account for another set of long odds — the fact that he continues to trail in national polls as well as polls in key swing states with just three weeks left until Election Day.
At the previous debate, Trump brought three women who had accused former President Bill Clinton of sexual assault as his guests. This time, he's bringing President Barack Obama's half-brother, Malik. And Trump campaign CEO Steve Bannon hinted earlier in the day that the Republican may have a surprise guest up his sleeve.
Expect things to start off tense — Clinton's campaign has reportedly requested that the two candidates' spouses not shake hands at the outset of the debate.
The candidates will face off at 9 p.m. Eastern at the University of Nevada, Las Vegas, with Chris Wallace of Fox News moderating. The debate will be formatted like the first presidential debate — with both politicians at podiums.
The 90-minute debate will be divided into six 15-minute segments focusing on debt and entitlements, immigration, the economy, the Supreme Court, foreign policy and the candidates' preparedness for office.