President Donald Trump told Reuters that he feels like he's in a "cocoon" because of the Secret Service protection and that he thought the presidency would be easier than his "previous life."
"Well, I love my previous life," he told Reuters. "I love my previous life."
"I had so many things going," he explained. "I, actually, this is more work than my previous life. I thought it would be easier. I thought it was more of a — I'm a details-oriented person I think you would say that. But I do miss my old life. I like to work, so that's not a problem, but this is actually more work.
"And while I had very little privacy," Trump continued, "in my old life because, you know, I've been famous for a long time. I really, this is, this is really much less privacy than I've ever seen before. I mean this is something, something that's really amazing.
"At the same time, you're really into your own little cocoon," he said, "because you have such massive protection, that you really can't go anywhere."
When asked if it bugged him, he responded, "Yeah, I mean, I used to like, I was able to go out to restaurants and even though people knew who I was," adding, "I like to drive. I can't drive anymore."
The interview with Reuters made headlines when Trump said that he thought there was a possibility of a "major, major" conflict with North Korea over its defiant missile testing.
Trump said he thought being president would be easier #ProblematicKidsShowspic.twitter.com/lN5WvMbhCR

— StopBullyingUs (@StopBullyingUs_) April 28, 2017
Trump had been criticized previously for making similar comments about how difficult health care reform was.
"Now, I have to tell you, it's an unbelievably complex subject," he said in February, "Nobody knew health care could be so complicated."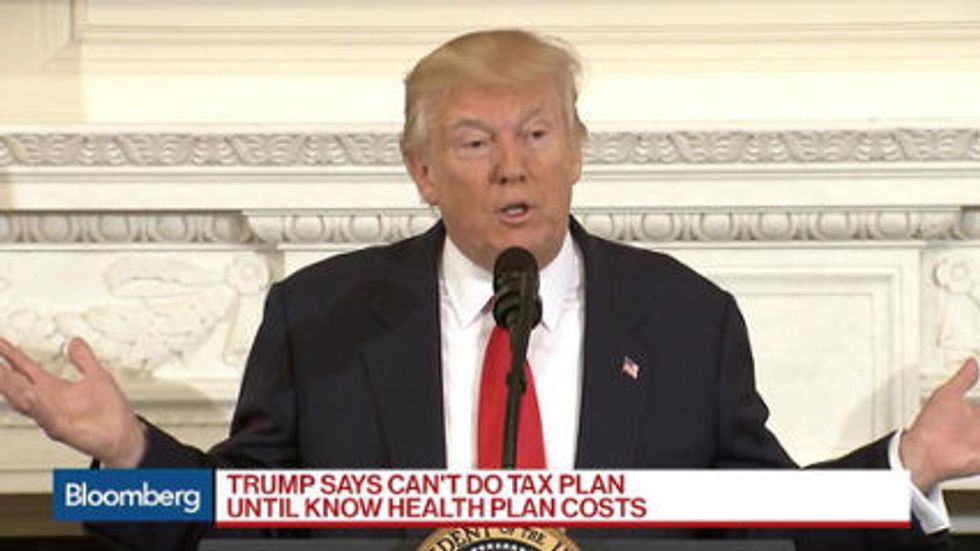 Trump has been dogged by delays in filling his administration, court challenges to his executive orders, and a obstructionist Democratic Party seemingly bent on stopping every part of his agenda.
Despite that, the president was able to fill a Supreme Court occupancy with an originalist who conservatives approve of enthusiastically and reverse the course of former President Barack Obama's foreign policy objectives. Illegal immigrant border crossings have also dropped precipitously, with many crediting his pro-deportation rhetoric.